Tonight, I watched the mesmerising and enchanting English National Ballet's performance of the double bill 'Song of the Earth' and 'La Sylphide.'
In the performance of Song of the Earth, each dancer performed as though they were as light as a feather and were all in time and not a foot out of place. This piece was split up into six songs, and told the story of a man, performed by Joseph Caley, a woman, performed by Tamara Rojo, and a masked figure called 'Messenger of Death,' performed by Jeffrey Cirio. Watching these three dance individually and then together was absolutely captivating. Another enjoyable moment for me was in the third song, we saw one of the dancers be spun and tipped upside down by the other male dancers on stage. It was incredible to watch and witness such moves and left me wondering how an earth it was possible.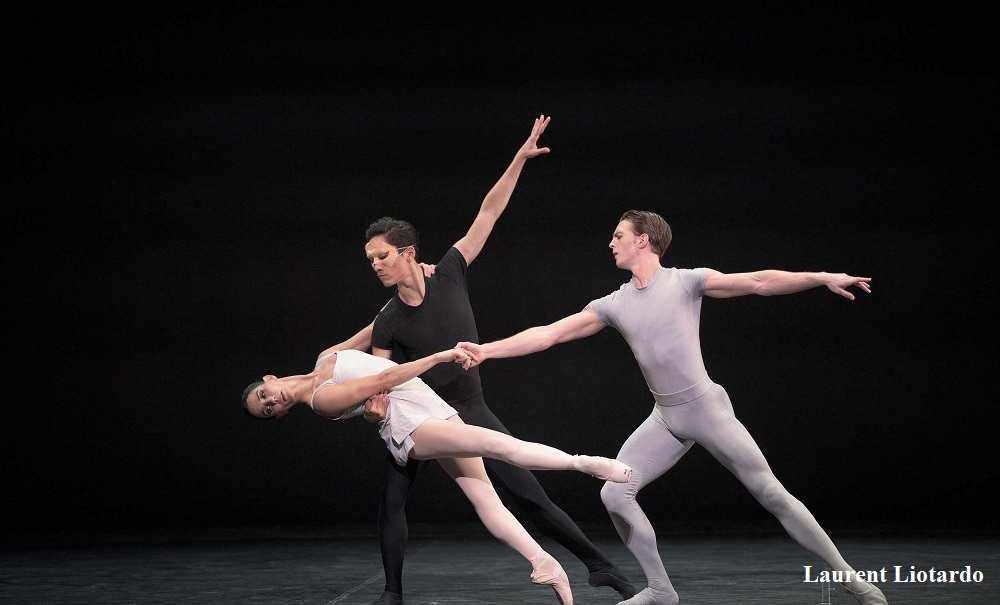 This beautiful weightless dancing was then contrasted in the sixth song, as the male dancers simultaneously dragged their feet on the floor in perfect timing so that they looked heavy. This contrast was extremely impressive. The last song of this show was absolutely flawless and exciting, I particularly liked the way each female dancer was with a male dancer and tilted opposite ways as though they were falling. As well as this being incredible visually, it must be said that both singers (Rhonda Browne and Samuel Sakker) in this performance were phenomenal. With all the songs being in German, they were expressed and delivered amazingly and emotively, the sound encapsulating the audience and fitted in perfectly with the ballet dancers on stage. The conductor and all members of the orchestra should also be congratulated as the music really helped the audience understand the story and there wasn't a note out of place.
This beautiful ballet was said to be the original choreographer Kenneth MacMillan's 'most important choreographic creations,' and I personally couldn't agree more, it was very impressive.
The performance which followed was 'La Sylphide,' which tells the story of a man, James, (Isaac Hernández) who is mesmerised and distracted by the eponymous 'sylph' performed by Jurgita Dronina on the day of his wedding. However, a fortune teller appears and tells another man that he will inevitably be the one who ends up marrying the bride to be who is called Effy, performed by (Anjuli Hudson.) We witness the celebration that occurs before the wedding where everyone is happy, and many of the guests are told their fortune by the guest fortune teller.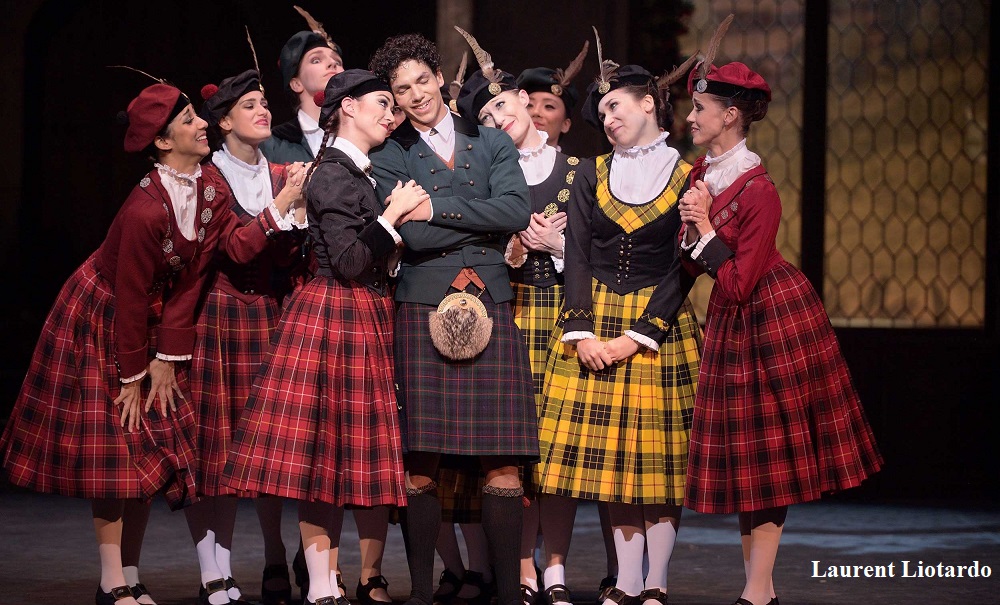 It was especially nice to see such young performers joining in this celebration, making it realistic. Each young dancer who I believe are a part of 'West London School of Dance and Young Dancers Academy,' looked like they were thoroughly enjoying themselves, and were each incredible and not a step out of time.
The group songs here were also lovely to watch, I particularly liked when all dancers gathered in a circle and danced together. The story is then followed by James leaving Effy so that he can follow the 'sylph' into the forest, however she eventually loses her wings and dies. This bit I found extremely sad, and it was very sad as we watched the sylph be carried away by others in her group, with each girl beautifully executing pointe toes with perfect timing between one another, as if they were on a moving conveyer belt, and taking the dead sylph to be buried. The original choreography for this piece was in 1832 by Filippo Taglioni, but was then adapted by August Bournonville in 1836.
These two performances can only be described as visual masterpieces. It is difficult to express a story just through the medium of ballet yet it was done perfectly and I couldn't congratulate the cast more. It was particularly nice to read that many of the performers were performing their 'debut in role,' which I wouldn't have noticed due to their confidence and perfect moves if it wasn't for my programme.
Reviewer: Claudia Thomas
Reviewed: 11th October 2017
North West End Rating: ★★★★★