On what is set to be the hottest week of the year so far in Manchester hit musical Legally Blonde comes to town to raise the temperature even higher. This show is full of energy from start to finish, (and lots of pink) and the packed audience at the Palace Theatre tonight loved it culminating in a spontaneous standing ovation.
Legally Blonde follows the story of Elle Woods who is told by her boyfriend Warner that he is splitting up with her as he's off to Harvard Law School. Not wanting to lose her man she studies hard to get onto the same law course in an attempt to rekindle their relationship. Of course, all does not go exactly to plan as when she arrives Warner has met another woman, Vivienne with whom he plans to marry.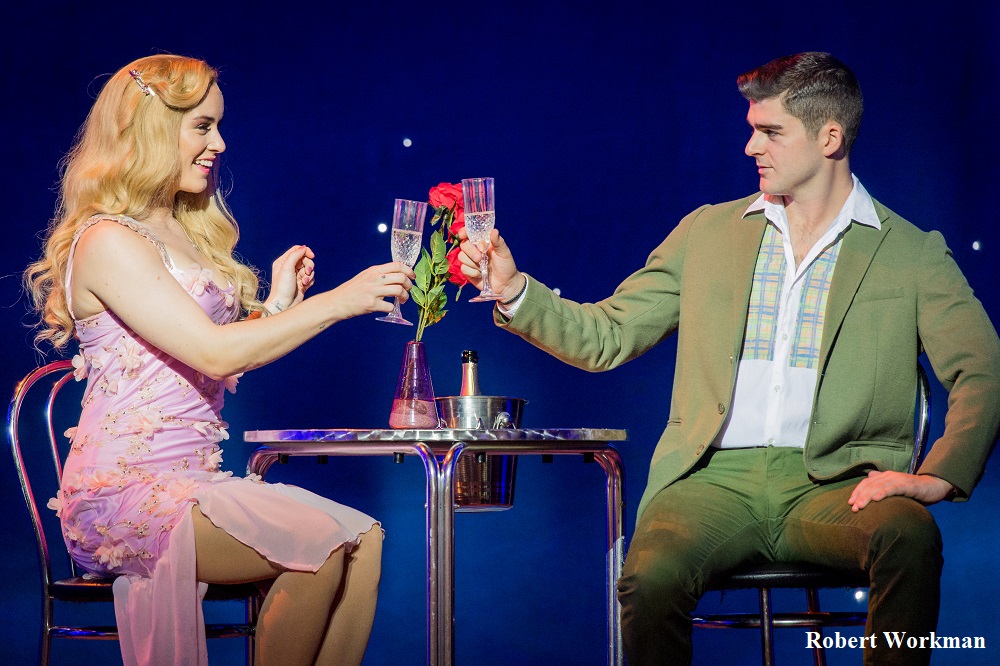 Seeking solace at the local beauty parlour Elle meets Paulette Bonafonte who gives her a new outlook on life. With renewed vigour Elle sets out to become top of her class at law school and impress Professor Callahan and in turn Warner. Does Elle get her man? You need to see the show to find out!
Legally Blonde has music and lyrics by Laurence O'Keefe and Nell Benjamin and a book by Heather Hach, directed and choreographed by Anthony Williams with additional choreography from Dean Street. This is a must see show and revolves, for me, around 4 very strong characters that could not have been better cast.
First up Vivienne played by the superb Laura Harrison is vicious and vindictive as she tries to stop Elle stealing her man back. My only disappointment with this role is that Harrison doesn't get enough songs to showcase her wonderful powerful voice.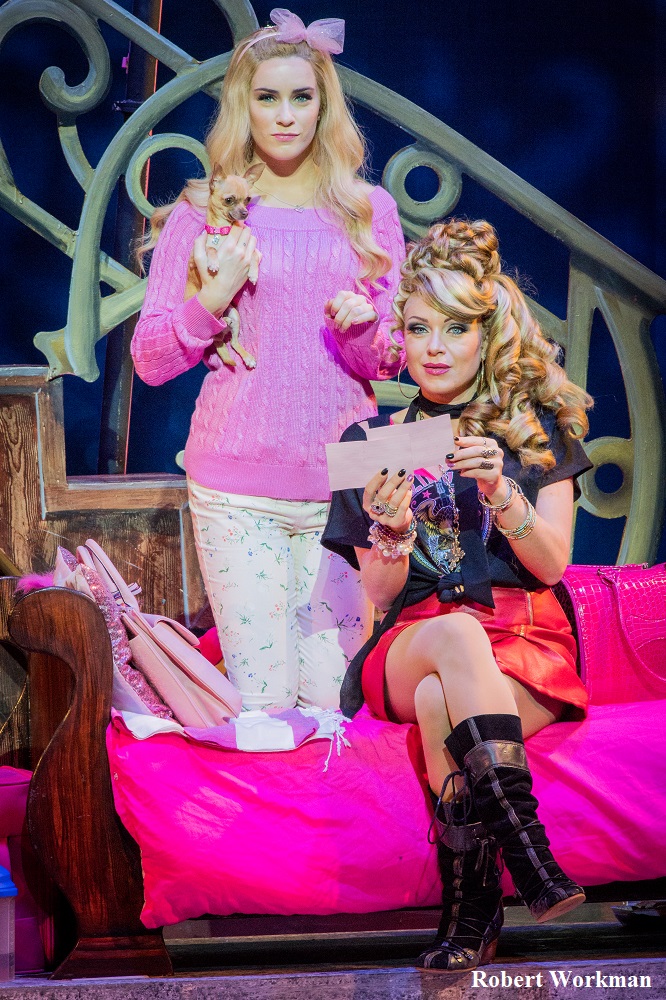 The second role on which I must heap praise is that of Paulette played spectacularly by Rita Simons. There is a lot said about soap stars moving from TV to musical theatre and in more cases than most it is frowned upon, not this time. Her powerful vocals and magnificent acting performance was the most welcome surprise of the night for me. Keep an eye out for this lady, musical theatre is her future.
David Barrett played the shy and retiring Emmett Forrest to sublime perfection. His mannerisms and persona throughout were of the highest order, add to this an amazing vocal performance and you have the perfect leading man, there, right there!
For me however, Lucie Jones shone tonight as Elle Woods. Jones is one of the most exciting musical theatre performers in the UK right now. Everything she touches turns to gold, or in this case pink! I last saw her as Maureen in the recent tour of RENT where she shone also. It is clear Jones has spent a great deal of time perfecting the role of Elle. Her hair flicks, little squeals and facial expressions are pin point accurate. And what a voice, I could go on forever. This has to be the best role Lucie Jones has played to date, she IS Elle Woods.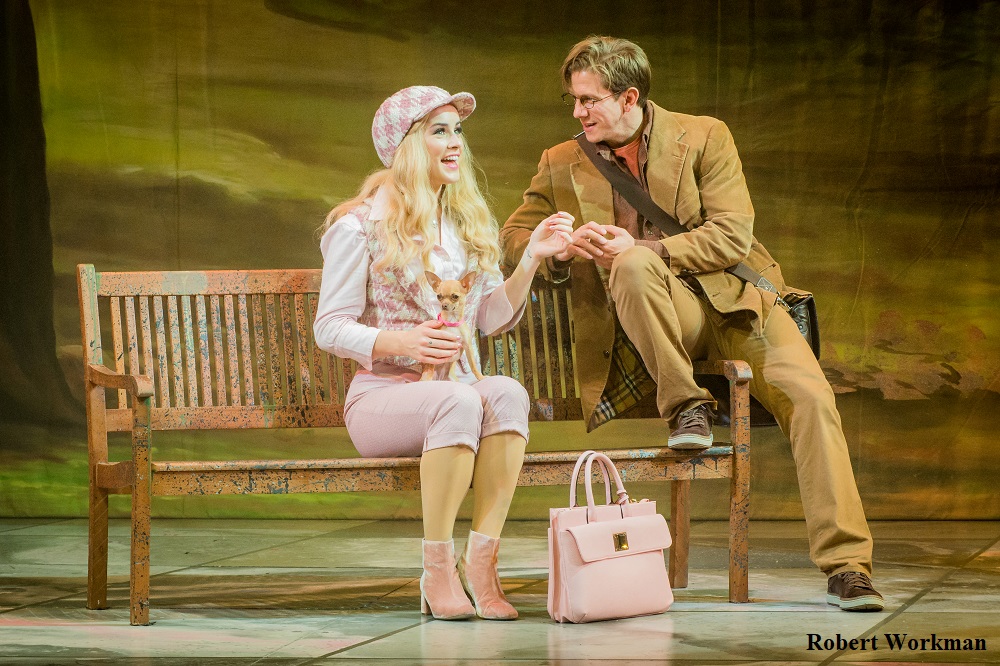 There are also strong performances by Bill Ward (Professor Callahan), Liam Doyle (Warner), Ben Harlow as Kyle B O'Boyle, Nancy Hill (Enid) along with a mesmerising and exhausting performance by Helen Petrovna as Brooke Wyndham.
There were two roles however that steal the show, I am guessing at every venue. Those are Bruiser and Rufus proving once and for all canines can act too!
Add to this the superb band under the direction of James McCullagh and the ever changing ingenious set by Jon Harris, Jason Bishop and David Shields and you have an epic show that deserves every bit of praise I heard coming from the audience last night.
Sadly this is the last venue on the current UK tour and I suggest you will not get to see a better cast in any future production, so do what you have to and grab a ticket before Saturday's final graduation. http://www.atgtickets.com/shows/legally-blonde/palace-theatre-manchester/
Reviewer: Paul Downham
Reviewed: 26th June 2018
North West End Rating: ★★★★★