As part of the Incoming Festival's celebration of emerging theatre companies The Pappy Show bring their latest piece of work, 'Boys', to Home. The Pappy Show are a company dedicated to providing opportunities for performers to develop physical theatre skills.
Their work is created through play, games and embracing failure – as Scott Adams once said 'creativity is allowing yourself to make mistakes, art is knowing which ones to keep'. 'Boys' is an engaging and entertaining exploration and celebration of contemporary manhood. The current backdrop of toxic masculinity and ritualised fraternity created by the world cup heightens the piece's themes, as seven performers of colour explore their identity, in an attempt to challenge preconceptions and celebrate differences.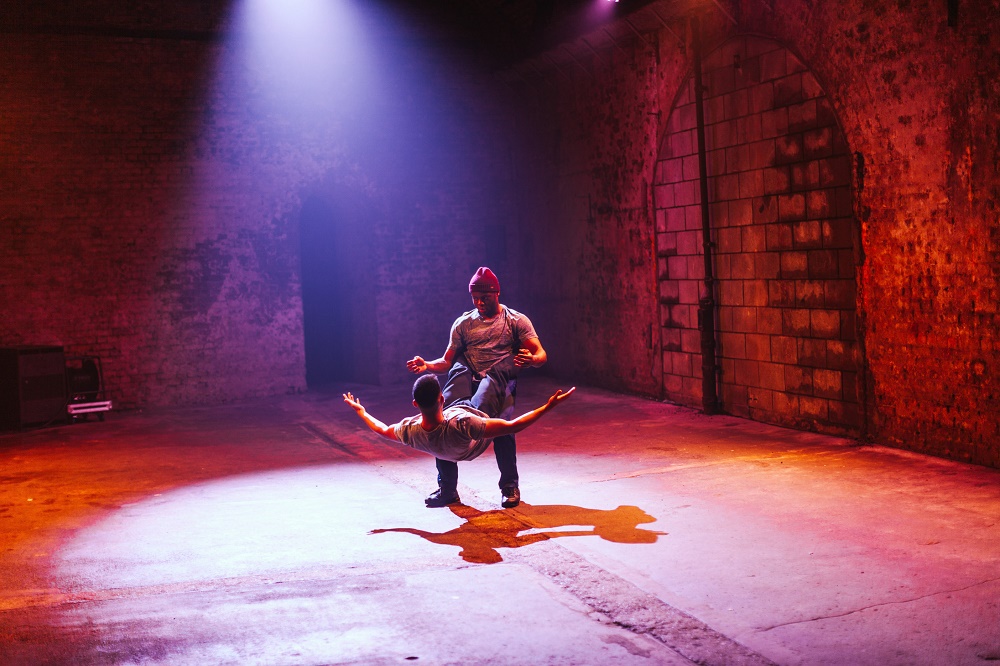 The performers are very watchable, keeping the audience exactly where they want them throughout the piece's well-rehearsed haphazard structure. There are forgotten entrances, laughter, moments of vulnerability but the majority of these are meticulously planned and performed to unravel preconceptions and uncover the endless possibilities that can make up a man.
Throughout the piece's episodic structure the audience are given tantalising snippets of information about the performers, their heritage and identity but they are always left wanting more. Key moments clearly resonate with the audience, the frissons of recognition at the characters in the discipline section were particularly evident. There are also some lovely visual images – a section where the company in white vests and shorts (the uniform of P.E lessons) skip to demonstrate their endurance, looks great as the plastic skipping ropes reflect the light creating individual bubbles round each performer.
However, for all its charm and warmth this is a piece which feels in need of some further development to really tease out the fascinating moments, allow the performers to demonstrate their full potential and evolve beyond the games of its inception – which are still a little too evident.
Reviewer: Clare Chandler
Reviewed: 8th July 2018
North West End Rating: ★★★