If there has ever been a time to revisit the Classic BBC television series; Blackadder, it would be this week - with this Sunday marking the centenary of the end of the First World War and the First World War being very much in the forefront of people's minds.
So, when I had the opportunity to see the theatre production of Blackadder Goes Forth at the Altrincham Garrick Playhouse this week, I jumped at the chance.
First things first, this production is anything but amateur, it's slick, funny and professional throughout.
The script written by Richard Curtis, Rowan Atkinson, Ben Elton and John Lloyd's is as razor sharp as it was when it first aired with hilarious set ups and gags throughout and has been cleverly adapted for the stage.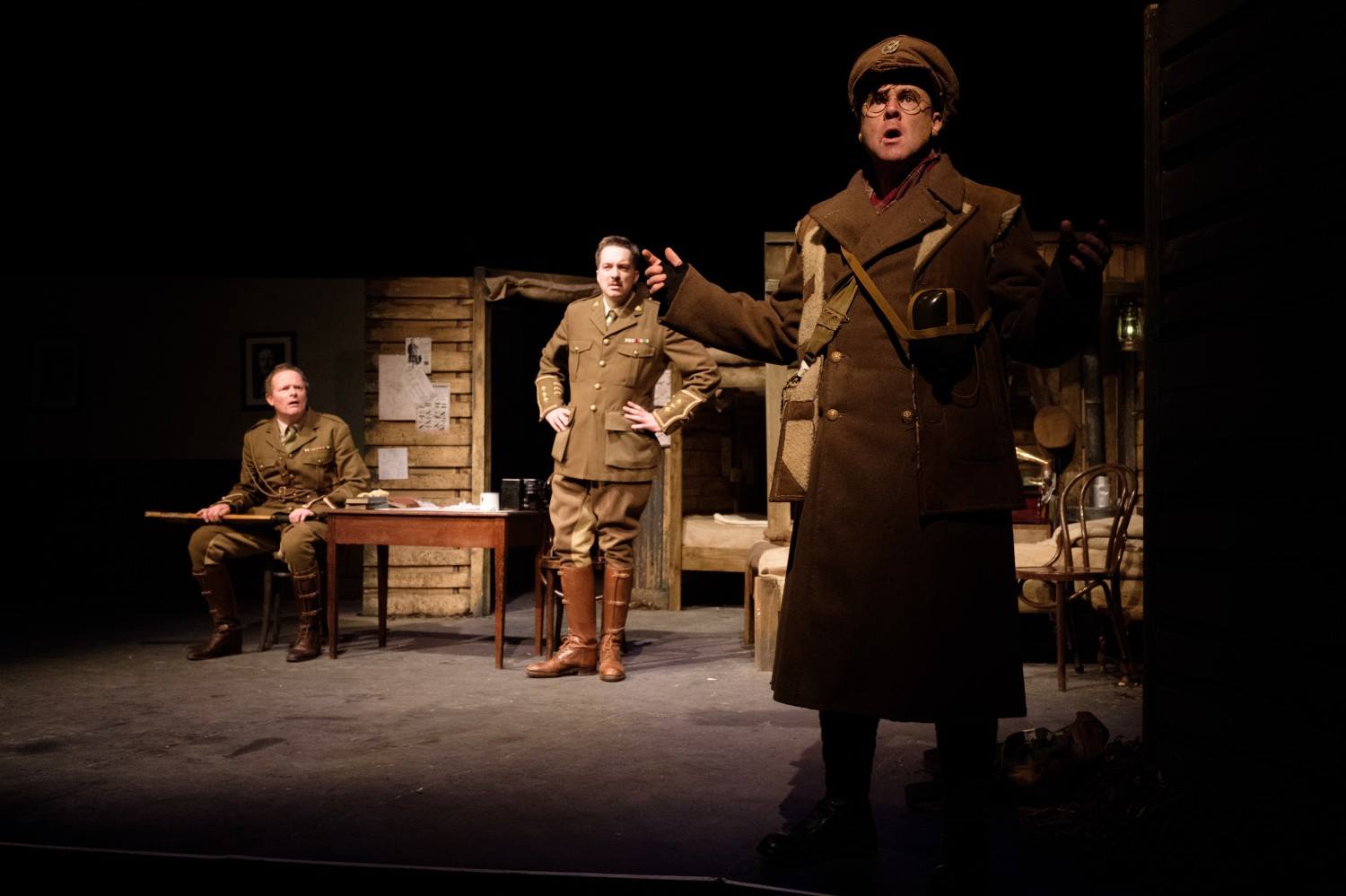 As with most productions; the cast can make or break a show like this and in this case; it's the cast who makes this show as powerful as it is.
The lead; Captain Blackadder is played by Steve Finney who has embraced the mannerisms and style of Rowan Atkinson down to the very last detail, it's no surprise when you realise he's played Blackadder before in 2015 because he's just too good not too.
Finney is joined by a stellar cast including the hilarious Michael Gallagher who plays Baldrick and David Beddy who plays General Sir Anthony; both of which are wickedly funny with impeccable timing and delivery throughout. The entire cast deserve high praise for this production and I couldn't fault any of them for what was a magnificent performance.
Directed by Charlie Tomlinson who also plays Field Marshal Haig; you are immediately transported back to the trenches of WW1 and thanks to an impressive set design which features full sized trenches and dorms which are West End quality sets.
This show is wickedly funny throughout until the end, but nothing can prepare you for that final scene which so cleverly puts the men who fought the war right in the forefront of your mind; the choices they had to make and the sacrifice they did in order for us to live today. I don't think there was a dry eye in the room tonight as poppies fell from above once the cast had gone 'over the top'.
A wonderful production with a stellar cast and witty script which poignantly remembered the fallen just when we weren't expecting it.
Verdict: Anything but Amateur, this is magnificent!
Reviewer: Max Eden
Reviewed: 5th November 2018
North West End Rating: ★★★★★