Footloose: the story of the town which banned dancing. Which in my view is a heinous crime in itself! Ban dancing??? Anyway, I digress... Footloose began life as the well known 1984 film starring Kevin Bacon and became a stage musical, debuting in 1998.
The story is about Ren, a Chicago teenager who moves to a small town called Bomont where the town Minister has banned dancing. This was because his son was killed in an accident some years earlier, whilst on his way home from a dance. In the tradition of all good musicals, everything comes good in the end and along the way we have a blossoming romance between Ren and the Minister's daughter, Ariel and some good old fashioned teenage angst and rebellion.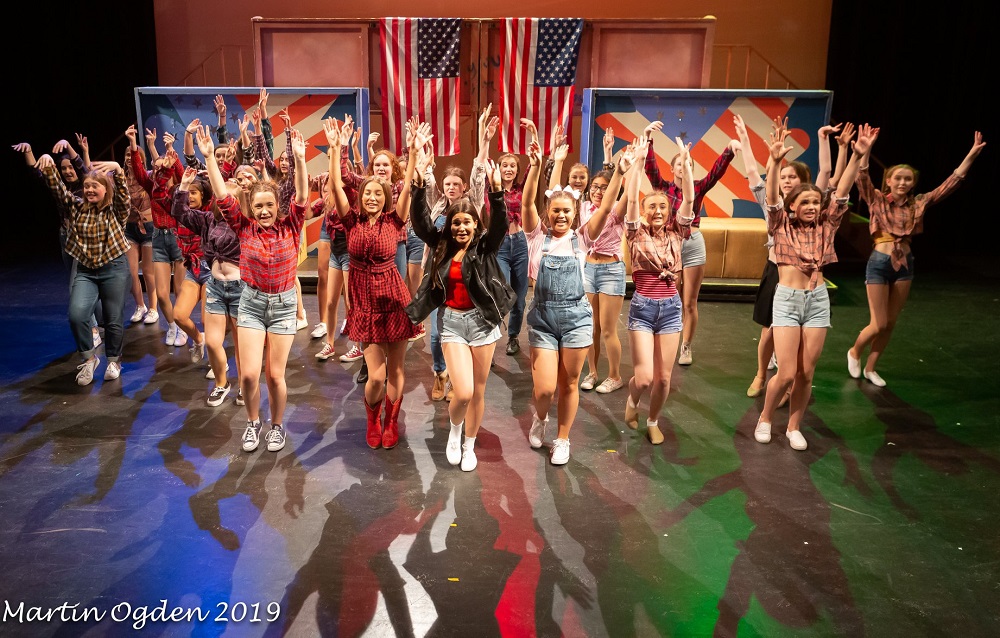 As is MMY tradition, there is a large cast and a strong ensemble: the show opens with the title song, 'Footloose' and the choreography was good and upbeat. It can't have been easy to make this work with so many people on the stage at the same time. I liked the way the spotlight was on Ren's (Harry Warburton) feet as he was dancing, presumably an homage to the video of the Kenny Loggins song.
As Ren, Warburton is assured, confident and perfect for the role. He is a triple threat: in fact, possibly a quadruple threat because he is an amazing gymnast and can back flip from a standing start – he did this several times during the show and it was quite amazing.
Stand out performances tonight came from Adi Arora as Reverend Shaw and Alice Kenny as Vi, his wife (the parents of Ariel). They are playing a middle-aged couple and have been aged with make-up accordingly. Adi looks astoundingly believable as a middle-aged man but unfortunately, Alice's make-up really let her down – drawing black lines on her face didn't make her look older, it just made her look as if she'd been graffitied! It was a shame this couldn't have been done more realistically because she gave a wonderful, believable performance as Vi and she and Adi as a couple were credible and quite moving. Adi performed with a quiet dignity and grace which you would not normally attribute to a youth performer. The two of them together showcased the parental conflict expertly and Alice's portrayal of the mother caught in the middle between her husband and her daughter was absolutely brilliant. She sang with real feeling and understanding.
Natalie Bainbridge played Ariel – the Minister's daughter who is desperate to rebel and be the bad girl. She achieves this by "kissing" a lot of boys and this is further demonstrated to us during the song "The Girl Gets Around". I have to say I found parts of this a little cringey: The young boys having to gyrate their hips and thrust to emphasise the meaning of the song just seemed a little too much and not appropriate. I think the point was made sufficiently by Chuck (Dale Porter) and Ariel, it didn't need hammering home by the two young boys singing with them.
A trio of delights were Rusty, Urleen and Wendy Jo (Caitlin Reeves, Beth Kevern and Belle Parr), Ariel's three friends who provide much of the humour and were fabulous to watch; they played the humour perfectly and got it just right. They were screechy and excitable when needed and instantly likeable.
I must mention Joe Atherton as Willard. He was absolutely hilarious! From his twangy accent to his cowboy hat and boots, he was comedy gold with great timing and delivery and was a perfect stooge to Ren. The two of them work wonderfully together and are quite a double act.
A stand out moment for me was when Vi and Ethel (Catherine Hindley) sang "Learning To Be Silent". This was done with maturity and feeling way beyond their years and they should be very proud of their performance. Ariel joins them in this song and the three of them together were mesmerising.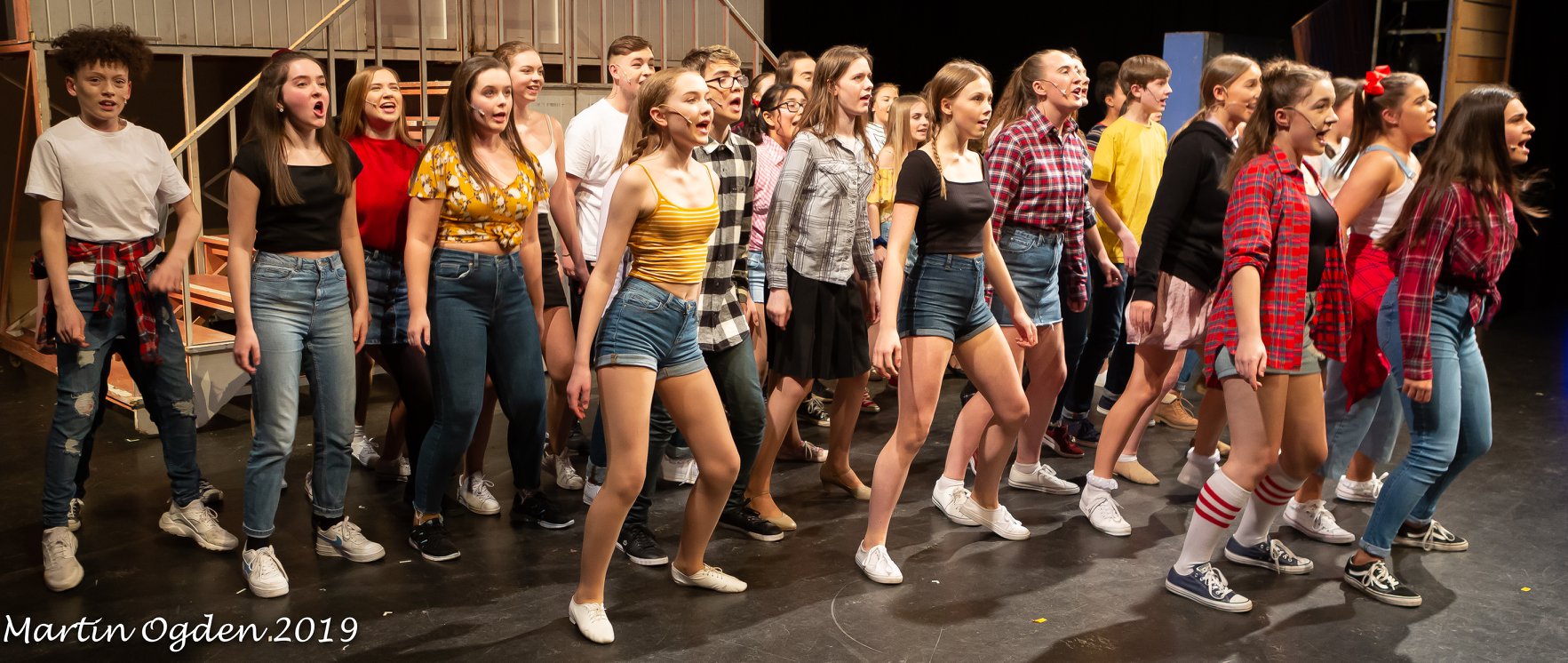 'Footloose' has some well known songs in it besides 'Footloose': 'Holding out for a Hero' and 'Let's Hear it For The Boy'. 'Holding out for a Hero' was done with great humour and performed by Ariel and her three homies and some of the male cast – in various macho costumes. The choreography and staging were excellent.
The finale was everything I expected it to be: fun, lively and colourful, a great way to end the show.
There were some first night problems with microphones and a few moments when there were pauses but I am sure these will be ironed out.
It was a shame that there was so much scene changing (I counted six occasions) which had to be done and completed while we waited...sometimes for quite a long time. Some changes were done in the background whilst the show was ongoing but this was rather intrusive and was distracting.
You have three more days to put on your dancing shoes and support the rebellion against the Bomont Dancing Ban so what are you waiting for? Cut loose!
Reviewer: Nicky Lambert
Reviewed: 13th February 2019
North West End Rating: ★★★★