It's one of the most monumental musicals of all time, Les Misérables is back touring the UK following its countless previous record breaking tours, sold out West End and Broadway runs and being watched by over 120 million people worldwide since it first previewed in 1985. This is a juggernaut, and everyone is after a ticket!
For anyone who's never seen the show; set in 19th century France - the story follows Jean Valjean who is imprisoned for nearly 20 years after stealing a loaf of bread to feed his sister's child. Valjean breaks his parole when released and Javert; a determined police inspector is keen to see justice done even years later, even while a revolution breaks out.
I must now admit I had never seen Les Misérables live before this evening and as such, I have only just been simply blown away by this spectacular - and even if one has seen this show before, how can your jaw not drop to floor while watching this. It's breath-taking!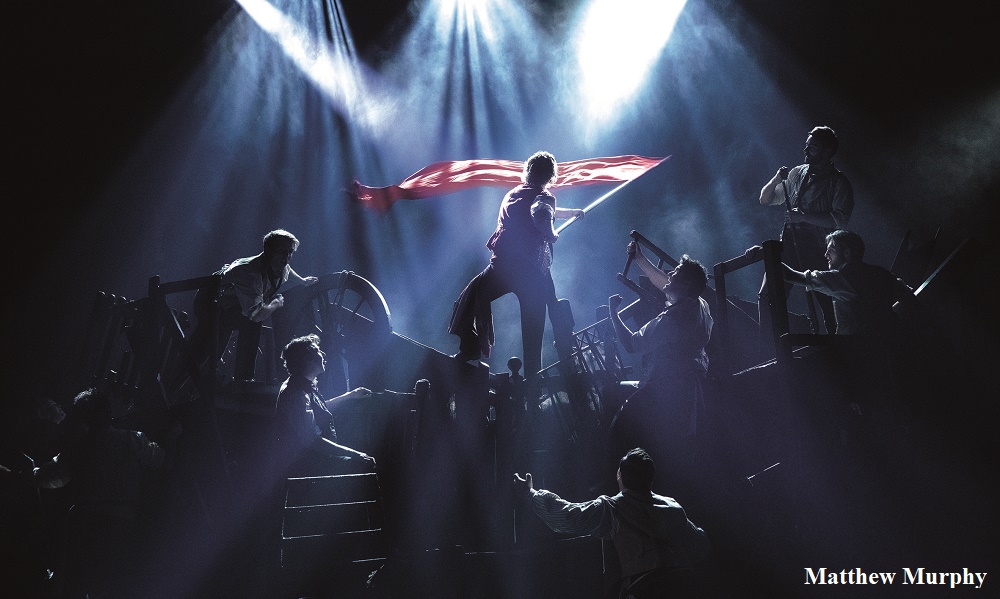 Where to start; the score by Boublil and Schönberg is emotional, passionate and raw; I adored 'I dreamed a dream' and 'Bring Him Home' and couldn't have asked for a better cast to deliver this experience.
The lead characters; Jean Valjean is played by the extremely lively and talented Killian Donnelley and his counter equal Javert played by Nic Greenshields is capable of delivering vocals that quite frankly I didn't think was possible.
The rest of the cast are just as mesmerising; Enjolras played by Will Richardson and Katie Hall as Fantine are perfect castings and deserve special mentions especially Hall who delivers a moving performance.
Further Special mentions for me go to Thenardier played by Martin Ball and his wife played by Sophie Louise Dann who provide the touches of humour in this lavish production, it's always perfectly timed and make it look so easy, when in fact it's rather difficult.
Their character's daughter; Éponine played by Tegan Bannister delivers gut reaching emotion as she pines for Marius (Harry Apps) who loves another. What a voice this actress has, so powerful.
The ensemble deliver the backing and extra gravitas to big numbers and it's a powerful experience to be sat in the auditorium when the entire cast are on stage.
And what a stage it is; Matt Kinley has created a set which delivers on every point, the sets slide in seamlessly and feature beautiful Victor Hugo art. There is a substantial video backdrop which helps to transition scenes from Parisian streets to the Sewers below. The scene of the banks of the Seine with Javert is something that's just executed so well that you can't really believe it really happened in front of you on stage.
The sheer scale of this production will blow you away but make sure you bring your hankies as this is one of the most moving, emotional and goosebump inducing shows I have ever been fortunate enough to witness. Magnificent!
Verdict: Powerful, Moving and utterly breath-taking!
Reviewer: Max Eden
Reviewed: 22nd February 2019
North West End Rating: ★★★★★