First things first; I'm a scaredy-cat and don't watch horror films - in fact I purposely go out of my way to avoid them. So, imagine my terror on entering the auditorium for ghostly play; The House on Cold Hill at Manchester Opera House.
It follows the Harcourt family who move into the house of their dreams; a house that has been empty for the last forty years. You might not be surprised that their dream home quickly turns into the stuff of nightmares as they begin to wonder whether they may not be the only residents at Cold Hill. I thought I'd be hiding behind the usherette and shaking like a leaf but I was quite surprised how much I enjoyed the show and how much humour I found.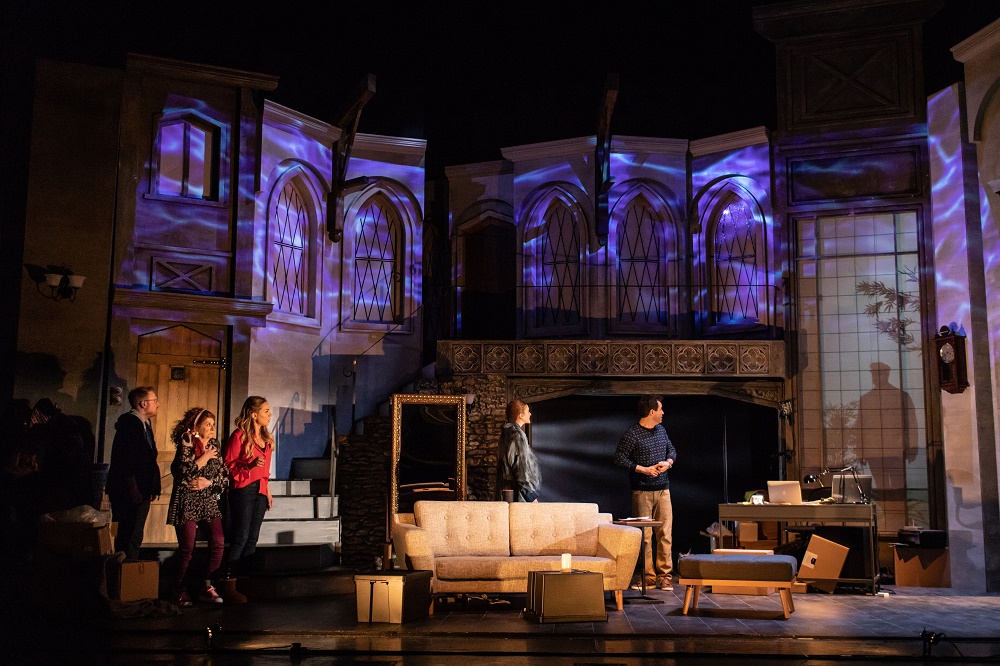 The cast is led by Joe McFadden (Holby City/Strictly) and Rita Simons (Eastenders) as Ollie and Caro, the couple who have acquired the property along with their daughter Jade played by Persephone Swales-Dawson. Ollie and Caro's have a good presence on stage and have the chemistry you'd expect from a married couple, The daughter Jade has some great dialogues and brings some humour to the story which was unexpected, especially from a ghost story. Supporting cast members; Padraig Lynch and Tricia Deighton played the roles of the Reverend and the Cleaning lady who both encounter supernatural experiences.
And when it involves ghosts; I'm sure your all wondering what special effects they used to bring the ghosts of Cold Hill to Manchester - in fact they were quite clever and it wasn't just a dodgy sound effect here and there, I don't want to give too much away but the use of modern technology was a fantastic addition to this story and resonated with the audience, an Amazon Alexa was involved to maximum effect that's for sure.
Director; Ian Talbot has added some jumpy light sequences and sudden effects to get you feeling uneasy and set designer Michael Holt has created a haunted house if ever I did see one but I wasn't as scared as I thought I would be; nothing came out into the audience (thank goodness) and it was all quite tame, nevertheless the script is entertaining and the cast deliver a stellar performance, so a worthwhile intriguing play that even scaredy-cats can see.
Verdict: An engaging ghostly tale with a touch of humour.
Reviewer: Max Eden
Reviewed: 14th May 2019
North West End Rating: ★★★★