Stockport Plaza isn't a venue the original band would have been seen however they would have got a great warm and friendly welcome if they had if the audience for ABBAMANIA was anything to go by.
ABBAMANIA features all of our favourite hits from the band from Waterloo to Dancing Queen to Gimme, Gimme a Man and the group succeed at creating a fun and lively atmosphere which had people leaving their seats to get up and dance and sing along.
Running since 1999, ABBAMANIA is the longest running ABBA tribute band and works to bring an authentic ABBA experience.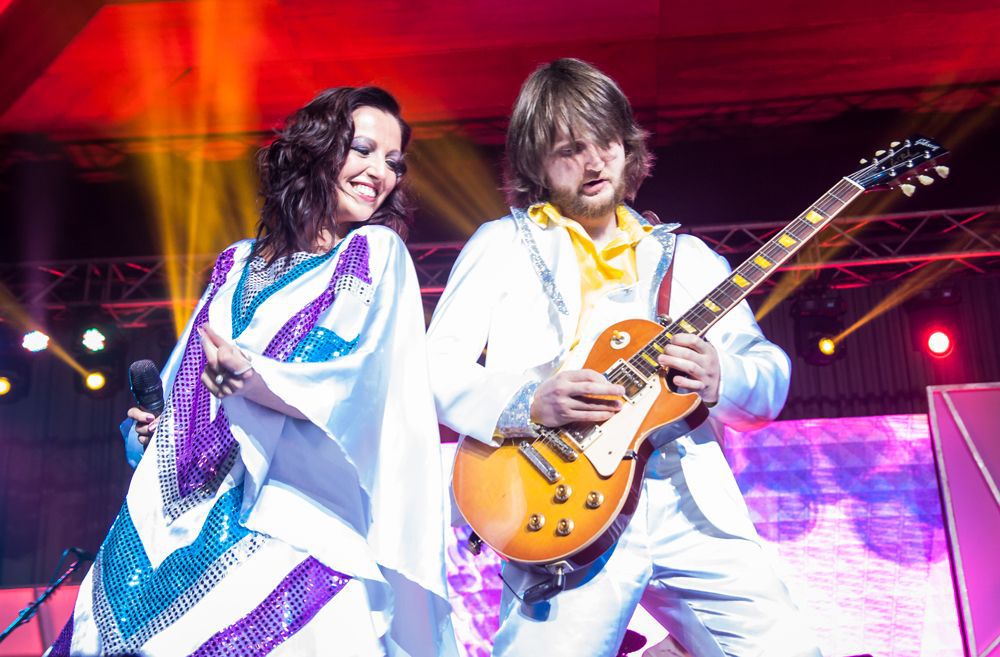 Ewa Scott, who takes the role of Agnetha, takes the lead in the group and gives a strong leading performance and along with Sharon Fehlberg as Anni-Frid the two play the front ladies well. Steven Galert, who takes the role of Benny, displays fantastic showmanship and along with Adam Robertson as Björn, drummer Sam Christion and bass guitarist Lewis Cunningham play the songs well and create a fun and vibrant atmosphere.
The set for ABBAMANIA was minimal, and the lighting not what you would expect from a group which is as long running as this which meant that the performers could not hide behind elaborate sets where the musical quality was lacking, however it did mean that the audience weren't distracted from the outstanding songs and the show was very much focused on the music rather than the production.
The overall atmosphere of the show was fun and lively with ABBA fans from all generations
coming to watch and enjoy the show. With some audience participation of waving arms, dancing and singing along, the audience at Stockport Plaza seemed to enjoy themselves immensely.
If you are looking for context or the drama behind how the two couples came together to make the biggest band of their time - and leaving a legacy of a full songbook that have become classics in our popular culture - this is not the show for you. However, if you want to relive that ABBAMANIA - as the title describes - this is the perfect night out.
With very limited set and lighting, the singers still manage to ring that ABBA magic into the auditorium- getting the audience up on their feet and dancing.
Reviewer: Katie Chesworth
Reviewed: 30th March 2017
North West End Rating: ★★★