The ultimate tribute band to Abba hit Salford's Lowry Theatre to perform for one night only during their UK tour on a lovely sunny June evening.
Abba is definitely one of the best-selling music artists and band of all time from continental Europe and from outside the English-speaking world; with their timeless hits they have won the hearts of fans across the globe for more than 40 years and are estimated to have sold 380 to over 500 million records, their unique music has found its way into modern blockbuster movies and also in long-running West End show such as Mamma Mia making them one of the most successful artists of the 70's and 80's.
This Swedish pop group was formed in Stockholm in 1972 by Agnetha Fältskog, Björn Ulvaeus, Benny Andersson, and Anni-Frid Lyngstad where they derived the group's name from the first letter in each of the first names to make the infamous ABBA that we love and adore 40 plus years later.
The 'Thank You for the Music' UK tour keeps the eternal sound of Abba alive with its uncanny combination of unmistakable harmonies and colourful costumes in a truly extraordinary show which featuring all of Abba's greatest and most memorable hits, Amanda Kelly and Rosie Wilson starred as Frida and Agnetha in this latest tour who are just two of many artists who have graced the Abba tribute scene as the leading ladies over the years.
The staging was very basic one that resembled a pub circuit set however it was the lighting that saved this display with its spotlights of colour enhancing the performance throughout the evening. Unfortunately the auditorium was only approximately half full with members of the public averaging 50 years plus but this did not dampen down the spirit as it was clear they were all ready for an evening of tantalising fun and a sing song to their favourite music.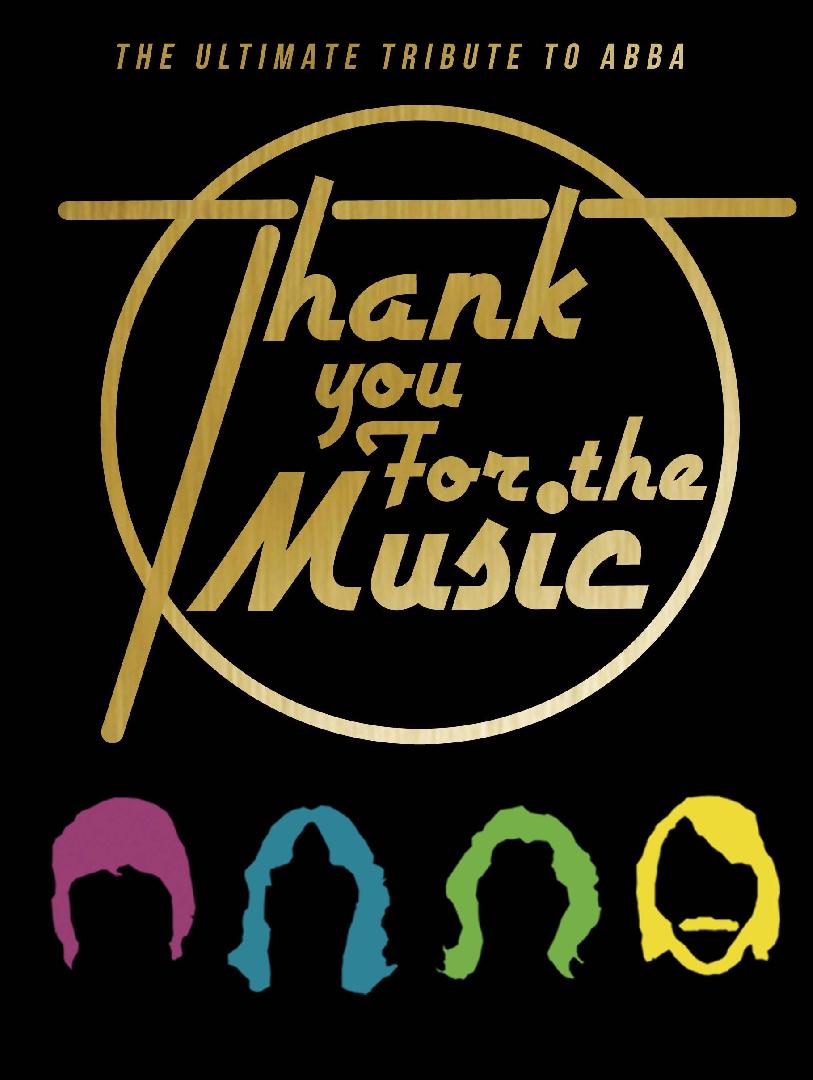 The tribute band were dressed authentically in their matching outfits relevant to their respective partner, Frida and Benny in blue and Agnetha and Björn in yellow with the iconic knee high white patent platform boots and shoes as they entered the stage with a promise of a great night of songs, some audience participation and a boogie as they opened the evening with 'Summer Night City'.
This two-hour theatre spectacular really did capture all the magic and excitement of one of the world's most successful and entertaining live bands with their acoustically accurate vocals and trademark harmonies throughout; with the first half consisting of some of the most popular songs such as 'Dancing Queen', 'Voulez Vous', 'One of Us', 'Chiquitita', 'Money, Money, Money', ' I Do, I Do, I Do, I Do, I Do', 'The Name of the Game', 'SOS', 'Fernando' and 'Winner Takes It All'. It was Frida who had the strongest vocals and was the one who held it together as Agnetha struggled at times to hit some of the correct pitches and was slightly out of tune especially during 'Winner takes it all'.
After a quick break and costume change into another fantastic replica costume of blue, white and silver dazzling Ponchos the talented team were back on stage ready to boogie and whip the audience into a frenzy of 70's disco dancing. It was the second half where the show really came alive as the audience were encouraged to sing a long and get up out of their chairs to dance- which clearly thrilled the eager fans, I even witnessed a wheelchair user get up and have a little boogie out of her chair which was extremely heart-warming making it a truly memorable evening.
After a medley of iconic classics such as 'Super Trouper', 'Knowing Me, Knowing You', 'Honey Honey', 'Ring Ring', 'Take A Chance on Me', 'Mamma Mia' where the audience where full off energy and blissfully happy the performers ended the evening with of course the fabulous 'Thank You For The Music' drawing the show to its conclusion.
The only criticism I have was the weak Swedish accents; everyone knows it's a tribute act and not the real Abba so it felt a little awkward to listen to them as they tried to sprinkling a bit of tongue-in-cheek Swedish humour and pretend to be the real couples with what was clearly a forced and unnatural accent for the individuals.
All in all 'Thank you For the Music' gives you the feel good factor with a party style tribute of the 80's.
They continue their tour to Cambridgeshire and further dates and tickets can be found at: https://entertainers.co.uk/show/thank-you-for-the-music/
Reviewer: Katie Leicester
Reviewed: 4th June 2018
North West End Rating: ★★★