I don't think there can be anyone alive today who hasn't heard of the Battle Of The Somme. Of all the campaigns fought in the First World War, this was the most costly in terms of casualties, and the largest scale attack of that war. The push started on the 1st July 1916, which saw a 16-mile front of allied soldiers all waiting for the same signal before going over the tops together. Less than 24 hours later it had cost 19,240 allied lives and left 38,230 more injured. However, the battle didn't stop there, and continued until 18th November 1916, with over one million men in total either losing their lives or being permanently injured, thus making it one of the bloodiest battles in history, with the Allies gaining a mere 7 miles of French mud.
More notable than that, for me at least, is that both of my grandfathers fought in The Somme Offensive, and both lived to tell the tale. [Although I believe neither did actually say very much if anything at all once back home and in civvies. Like many, they simply clamped up and did not divulge what they had experienced and done whilst in the line of duty.] Sadly I never met my maternal granddad, dying before I was born; and my paternal granddad passed away when I was just a toddler, and so I know only what my parents remember and have passed on to me, which is precious little.
And as we commemorate and remember the sacrifices made by British and allied troops, 100 years after the event, despite my close connection to it, it still seemed like ancient history to me. I also had to constantly keep reminding myself that what I was watching was real; actual footage of the actual event. I think I, as well as everyone else living today, have become so accustomed to seeing films of war, fighting, shootings, killings, death, destruction, and mayhem that we are inured to it all and simply accept it without too much or any thought. This was different, this wasn't a bunch of background artists dressing up in a uniform to play dead for a day's work and sixty quid in their pocket; these were real men, some very young men, doing a real job with real guns and real bullets, and quite literally fighting for their lives. I wouldn't have known it of course, but maybe in amongst all those many thousands of men caught on film, one of them could have been either of my granddads.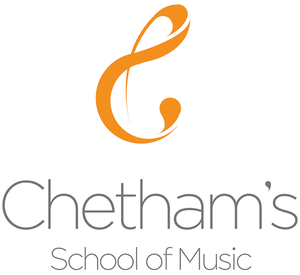 Talking of the film, then this is in itself an astounding piece of documentation. Filmed in the trenches and battlefields of the Somme prior to and during the first week of the Somme Offensive, by British cinematographers Geoffrey Malins and John McDowell, it is not only the first but also the longest war documentary film ever made with a running time of 74 minutes. Lovingly and carefully restored by The Imperial War Museum, this film serves as a stark and real reminder of the reality, futility, horror and callousness of war for all future generations. Warfare and weaponry have made huge advancements since this film was made, but that just makes it all the more terrifying in that knowledge. I doubt that Malins and McDowell could ever have dreamt the impact their film would have on the world. The film is record-breaking; it was seen by over 20 million people when released in the cinemas, and thanks to the IWM, more and more people every year are able to see for themselves how unglamorous and awful the conditions actually were.
However, back to the concert, and before this, The Chetham's Sinfonia performed a rather hauntingly beautiful piece of music, and one I had never heard of before, called Kol Nidrei by Max Bruch. I am familiar only with Bruch's violin works, but this was a complete surprise and a most appropriate, sombre and sublime opening piece of music; reflective and atmospheric. Scored for solo cello and orchestra, the cellist in today's concert was 14 year old Chetham's student Iona Russell who played it absolutely beautifully.
After this both Dr.Toby Haggith, the Senior Curator of The Imperial War Museum and Laura Rossi, the composer of the accompanying music for the film stood up and talked a little about both the film, their reactions towards it, and in the case of Rossi, what her inspiration was and reason for composing what she has. The film was originally shown in cinemas with a pre-recorded track of 41 separate pre-existing tunes, mostly stirring patriotic melodies. However, this was deemed to be unsuitable for a modern audience and not sympathetic with our understanding of the war, and so Rossi was commissioned to write a unique score which complemented the action and narrative of the film much more closely.
And so, after a short interval we all retuned to our seats to witness this historic document screened on a large screen (not placed high enough) above the orchestra, and to listen to Rossi's score whilst watching, played by Chetham's Sinfonica and conducted by Stephen Threlfall.
It was an emotional happening. The large audience totally quiet and respectful for the entire film, and even when it was all over it took us all a few seconds before we realised we could applaud. If I am completely honest though, I was so glued to the screen and the images that the music became incidental and insignificant. That however is a compliment!
Rossi's score and the film are on tour. They will perform this 100 times (to mark the 100th anniversary of the battle), worldwide. Tonight was the 5th time, and so Chetham's School must feel immensely honoured and proud that they have been one of only 100 different orchestras worldwide to have taken part in this most worthy of commemorations.
Reviewer: Mark Dee
Reviewed: 5th July 2016