As part of Chetham's School's first Flute Festival and Competition, this was their showpiece concert in which flautists from Chetham's played with awarded soloists from the competition as well as prominent flautists and composers who have been workshopping, mentoring and adjudicating students throughout the festival.
The new Carole Nash Concert Hall, in the new Chetham's building is a small concert hall ideal for chamber and small ensemble concerts, but for vocalists at least, it is acoustically dead. I was on the front row and the announcements made for each piece were muffled and hard to hear. However, the sound of the flutes resonated and even seeped through the walls through to the atrium with sound clear, crisp and loud. Who would have ever thought that such a small instrument would have been capable of such a sound? And they were playing unamplified.
The first piece, in this, their landmark concert, was Gaubert's Madrigal which saw Chetham's Flute Choir - an ensemble of 14 flautists take the stage. These were quite young musicians and were in the 'Elementary' category, but nevertheless still showed a great deal of skill and virtuosity, especially since they played without conductor. It was a lovely start to the concert.
Next came an 11 year old boy, Daniel Peguille, who although has lessons by Chetham's staff, lives in Cornwall and the lessons are conducted (excuse the pun) via Skype! He was the winner of the 'Intermediate' category and he played a long and extremely difficult solo piece without sheet music called 'Image' by Bozza.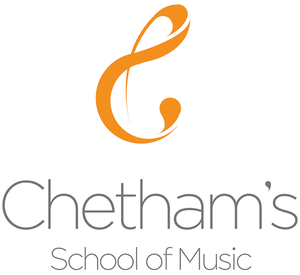 The next winner, this time in the 'Advanced' category was a 17 year old young lady who is already a finalist in the woodwind section of BBC Young Musician Of The Year. She really knew how to make the flute lyrical and sing. Warm and inviting sounds, not the high-pitched screeching that can often be associated with this instrument. She performed two movements (idylle / allegretto) from Goddard's Suite For Flute.
For the next piece in the concert, Michael Cox, principal flautist for the BBC Symphony Orchestra and winner of the Mozart Performance Award, was joined by three students from Chetham's and played Mozart's Flute Quartet no.1 in D major. Incredible! I know many people will think me mad by my admitting that Mozart isn't really one of my favourite composers - personally I think he's overrated - however, this was a truly masterly performance and Cox proved to be a real master not only of the instrument but of his interpretation of the piece too.
And if that wasn't enough Cox went from the sublime to the ridiculous to perform a piece for solo flute written for him by composer Samantha Fernando, who is currently studying at the RCM. It was called Kinesphere and takes as its starting point looking at how far and which ways a dancer is able to stretch. The piece certainly showcased the flute and its capabilities with Cox playing with such passion and energy.
And now to Faure. His Fantasie (opus 79) for flute and piano. To play this Martyn Parkes, a lecturer at Chetham's played the piano with the principal flautist of the LSO Gareth Davies. The piece is in two movements and has some beautiful harmonic structures and key changes. Undeniably French Late Romanticism. Lovely!
The spotlight was now turned on flautist, saxophonist and composer Mike Mower who played three short pieces for solo flute which he had composed and are currently on the Associated Board of Music's exam syllabus. I missed the title of the second piece which was actually my favourite of the three. The first was ' Dance In The Sahara' and the third, which sounded strangely like the Pink Panther Theme in places was 'Hectic Beatnik'.
Heavily influenced by Jazz and American music in general, both those three works and the concert's final piece, Mike Mower's Suite, Fictions for flute quartet, are infused with the sounds and rhythms of America.
To play Fictions Mike Mower was joined by Michael Cox, Gareth Davies and Chetham's staff member Fiona Fulton.
There are four movements to this suite. The first, Whirlpool, sounded exactly as the title suggests, a cannonic maelstrom of sound. The second, Drought, was full of long notes and was, well, very dry. Then came Home Side, suggestive of a drunken crowd of football supporters; followed by Flat Out, a sprint to the finishing line.
Played with such fervour and an incredible piece played by four extremely talented musicians. What a wonderful way to end the concert and indeed applaud the whole mini festival and competition which was Chetham's' Art Of The Flute. Let's hope this will continue from year to year and become a firm fixture for flautists forever. (Sorry, couldn't resist the alliteration!).
Reviewer: Mark Dee
Reviewed: 16th April 2016