Ey up, it's Cinderella don't you know? She's a right nice lass, and she's coming to see all you folks in Barnsley's Lamproom pantomime. Despite the range of places they trained at, there's a distinct Yorkshire feel to the panto, particularly from Peter Foster as Buttons, who comperes the show with a 'coooeeee', he's clearly the most confident of the cast, although his voice was a little croaky tonight, there were enough Barnsley jokes to make the audience chuckle.
Cinderella is played by recent graduate Emily Kingston and she brings a warmth and likability to the role. Not the strongest singer, a little more confidence in this would make her a strong performer. She's disliked by her ugly sisters Buttercup and Daisy, played by Nathan Summers and Dean Love, in an array of costume changes and generally they work well together, the highlight being a 'Sisters' song and dance routine, but some of the dialogue and jokes could be a little slicker with a bit more speed in responses, we as an audience know the punchlines long before they said them. Which leads me to George Andrews as Baron Hardup, who has possibly the slowest delivery I've ever seen of a pantomime performer. Whilst he suits the look and has an almost Shakespearean nature to his style, he needs to learn about the speed of delivery needed to keep a lively audience of children interested.
Dandini and Prince Charming played by Catherine Copley and Abey Bradbury are both confident performers, well projected and with good stage presence, although I loathe to see a male role, despite the tradition, played by a woman in very high heeled thigh high boots and her cascading hair down her shoulders, with a V neck sparkly costume. If a role must be played by a woman, it would help to at least try to make them look like men, as I heard some inquisitive children in the audience ponder what the 'girl' was doing.
A highlight is Rosie Spivey as Fairy Godmother, speaking in verse throughout most of her delivery, she manages to make a female pantomime role quite comedic but with warmth and humour that doesn't overpower the role.
The show is supported by the Jay Bee Theatre School Dancers, all confident performers, with good technique, just missing a few smiles here and there.
Technically, the show shines with beautiful sets, including a beautifully lit coach and magic pony, which was the highlight of the show at the end of Act One.
Singing is not the strength of the show, whilst there is a good group number sang three times, as the pitch increases the voices quieten, it had the chance to be a rousing group number if given some projection and power. There is also a terribly unsuitable version of 'All About You' sang by Cinderella and Prince Charming, two female roles, singing a male song, switching between octaves, it's quite uncomfortable to sit through.
The theatre itself is a little charm though, a hidden gem, with supportive staff and incredibly reasonable prices for confectionary, the cheapest I've come across, only £1.50 for a tub of Pringles, a Fruit Shoot and a tube of Smarties, I don't think you can beat that. It was a sold out show and the audience participated well, with a general sense of enjoyment from everyone leaving. All in all, it's a good group ensemble show to match the £14 price tag, in a theatre that I'm happy to support. Just sing a bit louder, it is panto season after all!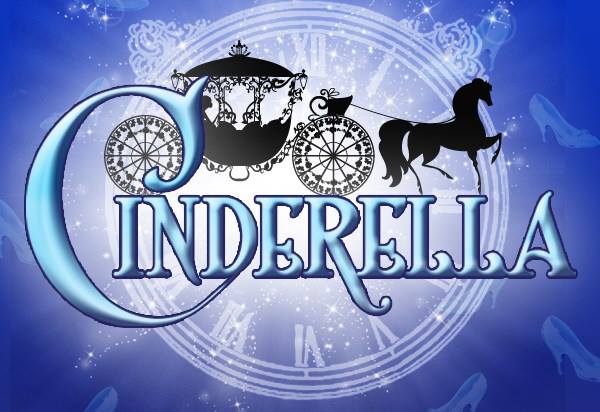 Reviewer: Michelle Ruse
Reviewed: 20th December 2016
North West End Rating: ★★★