This Christmas The Black-E has successfully transformed itself into a castle and as a theatre in the round it delights in every sense and especially in writer Jessica Lea's very Scouse take on affairs in this classic French fairy tale superbly directed by Sam Donovan.
Quickly resolving some initial audio issues, we meet the Prince (Nick Langmead) who is transformed into the Beast by the mishap prone Fairy Rose Lane (Helen Carter) to teach him a lesson to love someone other than himself. But the spell doesn't work entirely as planned and relies on him finding true love with his cohorts Basic Bertie (Adam McCoy) and Dame Dolly (Jamie Greer) needing to work on him before the final rose petal falls and they all become stuck in their transformed guises.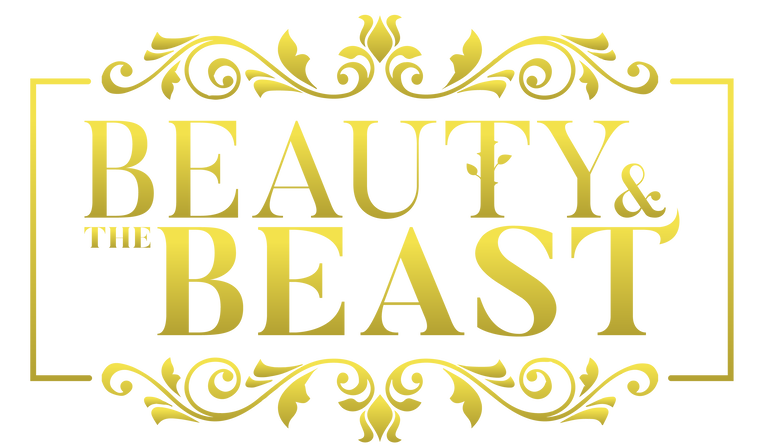 Switching to the nearby village we meet Belle Vale (Tori Hargreaves) with her two sister Croxteth (Anna McKenna) and Toxteth (Olivia Doyle), struggling to make ends meet as father Egbert (theatre stalwart Alan Stocks) spends all his time, and money, on new inventions that always fail. In the wings cocky Garston (Ciaran Kellgren) has set his sights on Belle with his compatriots Zak (Connor Simkins) and Norris (Harry Dutton) setting theirs on the sisters. Egbert resolves to take his latest invention to market but ends up imprisoned in the castle of the Beast; Belle arrives to secure his release but loses her own freedom as a result. Will she be able to see beyond the initial ugliness of the Beast? Is there an inner beauty to be found? Can he be released? Or will Garston sweep her off her feet?
Along the way we are treated to a strong repertoire of song and dance, with fantastic choreography from James Lacey, and featuring local youngsters as dancers, extras, and scene shifters, and the ever-changing costumes and make-up throughout are well presented by Jay Lay Designs. All the cast excelled and were clearly having as much fun as the rest of us – so much so I can even forgive being shot with a water pistol!
The ultimate judge of any panto is the children and the superb level of interaction throughout from both cast and audience served to prove how much fun panto can be. More importantly there is a deeper message that we often 'forget' as we get older: believe in miracles and anything is possible, and this production proves that point in droves. I particularly enjoyed the shout outs for children just before the end including a rendition of 'Happy Birthday' for a very happy young girl.
The Black-E (formerly The Blackie) was established in the 1960's with a commitment to combine a contemporary arts centre with a community centre. Having taken over the former Great George Street Congregational Church in October 1967, it is considered the UK's first community arts project and a centre where all the arts (performing and making, experimental and traditional) engage with all the people who choose to come through its doors (young and old, disadvantaged and privileged). Further details http://www.theblack-e.co.uk/
Drops of Light CIC are a not for profit company founded in 2017 with an aim to create accessible theatre for the Liverpool City Region and Beauty & the Beast is their inaugural production under the stewardship of Siobhan Noble and Lacey.
Performing through to the end of December, tickets are priced at £16.50 for adults, £12 for children, and £48 for a family ticket with the show (including interval) lasting just over two hours. Booking details available at www.dropsoflightcic.com
Reviewer: Mark Davoren
Reviewed: 17th December 2017
North West End Rating: ★★★★