William Golding's Lord of the Flies is one of the most iconic books of all time. So taking it to the stage always carries a risk, because people already know the characters. It's even more risky to have a group of sixth form students performing it.
As is the case with many performing arts courses, men are a rare breed. We all know Lord of the Flies is an all-male cast, but Arden School of Theatre have changed the gender of some of the characters. So this production is a predominately female cast. This does offer a unique spin on the classic tale.
Lord of the Flies is a dark play. However, I'm sure there were elements of comedy in it. This production lacked comedy value from beginning to end. Perhaps that was a choice to make it as dark as possible.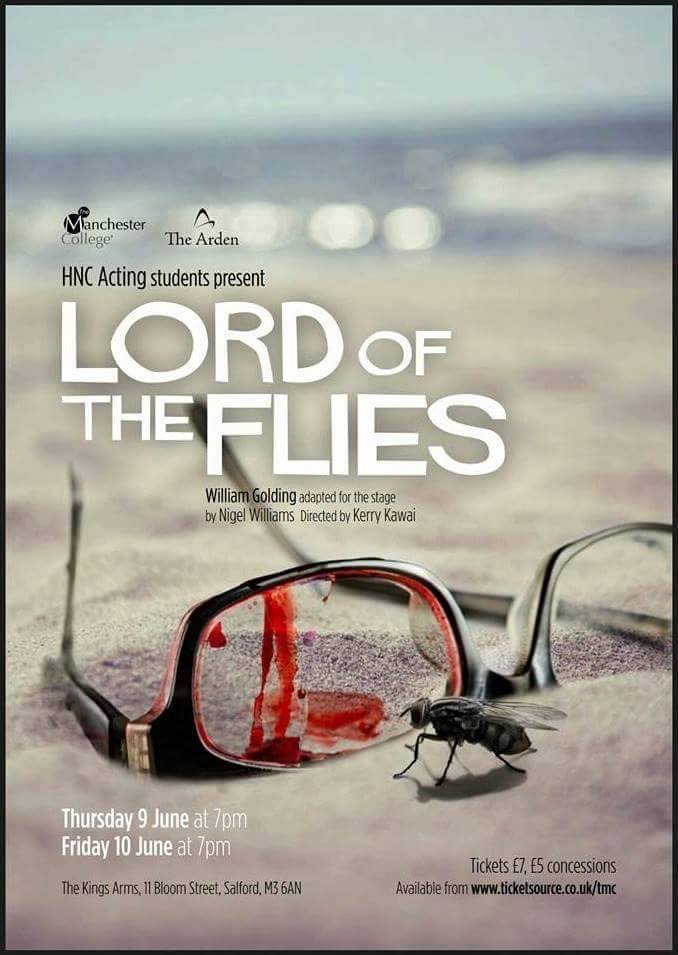 By far the standout performer of the night was Zoe Ndlovu who played Rebecca. She was 100% committed throughout, and you could tell she put her all in the performance. The final scene for me was her weakest, as it seemed a little forced.
The rest of the cast did a good job considering they are students and still learning to perfect their craft. However, there were occasions when it did feel like they were competing against each other rather than working together. Some of the actors preferred to scream and shout, rather than project their voice. Not only did this sound unnatural, but it made some scenes look GCSE standard. What's more is that it can lead to vocal damage.
Lauren Killeen as Jackie took a while to get into her stride (perhaps due to nerves), but once she did she gave a good performance. However, she did lose it towards the end as she became a bit 'shouty'.
The elements of physical theatre in the performance and the chants were undoubtedly the highlight of the show. However, there were times these were used as 'background noise' to dialogue - I didn't know what I was supposed to focus on.
A fairly basic set worked for this production. The director (Kerry Kawai) used the space well. There were 13 actors in the performance, and it wasn't until the curtain call that I noticed there was so many of them. It was also very clear at all times where the characters were supposed to be.
Overall, this is a good production, but it's not going to set the world alight. However, the students at Arden School of Theatre should be proud of themselves. I'm sure their next performance will be even better.
Reviewer: Francis McKevitt
Reviewed: 9th June 2016
North West End Rating: ★★★