An art form created by the likes of Gypsy Rose Lee and made famous by Cher and Christina Aguilera, burlesque is teasing, sexy, glamourous and powerful.
Bella Besame's production of burlesque is romantic and everything you could want from a night at a cabaret. With round tables, low lighting and sexy dancers, what more do you want on a Saturday night?
Hosted and compered by Don Vinaste, who's naughty and crude jokes get the audience laughing and entertained in between the performers. Even performing a couple of numbers, himself, he's a real showman that knows how to creep across the stage.
Kicking off the performances and blessing the audience's ears was the talented and charismatic Ava Ahotsa, who sang with real soul jazz numbers and chatting with the audience. The real crowd pleaser was "I'm All About That Bass" and finally "Valerie" as the audience were up out of their seats and dancing. A strong singer with some serious pipes on her – not to mention her comic timing and great presence on stage.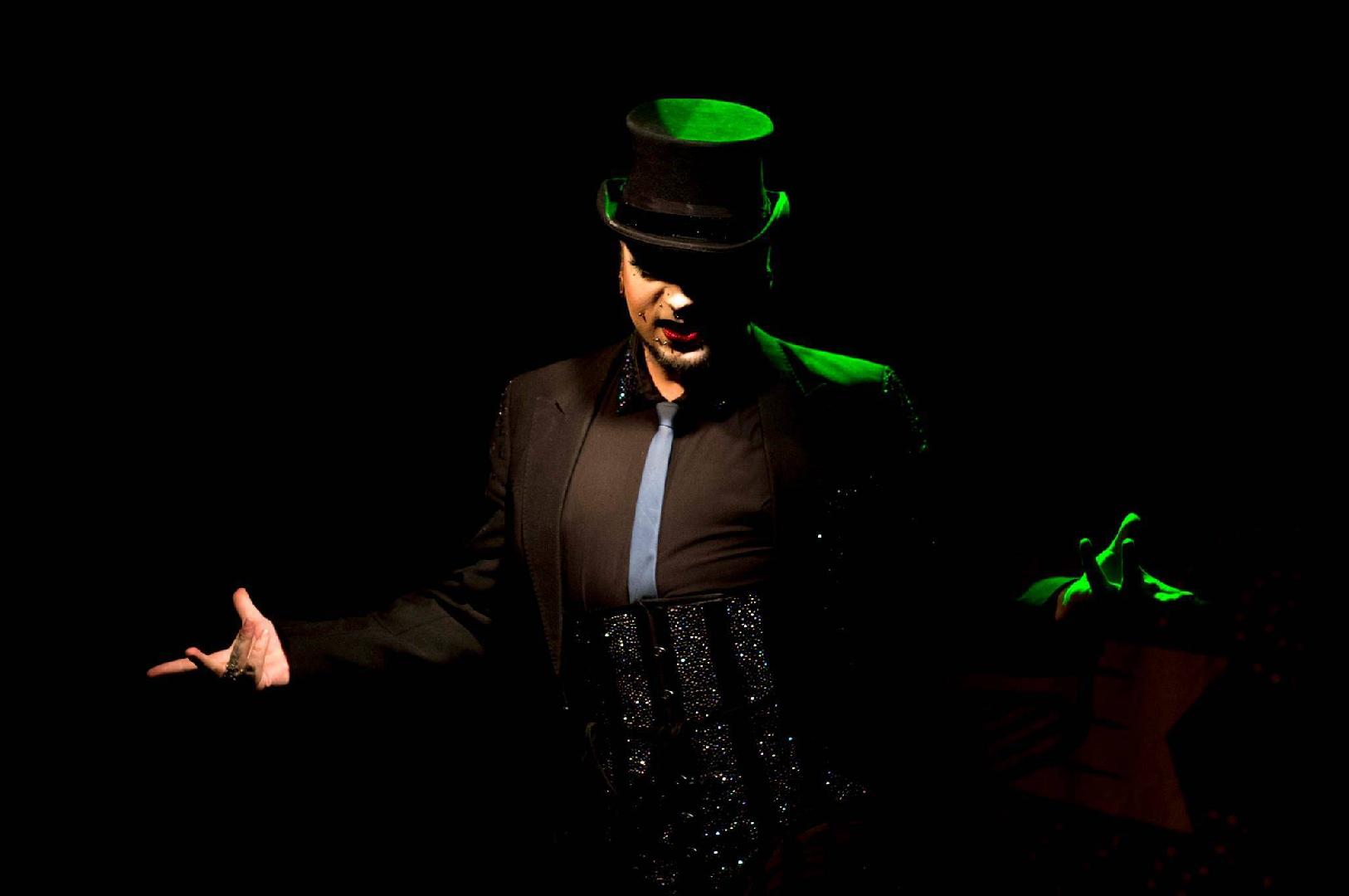 One thing that needs to be celebrated was the fact that they were not only female performers but also two male burlesque acts performing. I have never seen male burlesque performers before, so I was very excited to see how they channelled the style and how similar to drag it would be.
I could not be more wrong. They were so bizarre! John Celestus graced the stage in 1 foot high platform heels, and had the audience holding their breath as they hoped he wouldn't fall in the ridiculously high heels. Even after a couple of wobbles in the shoes, he still managed to jump down into box splits and demonstrated his flexibility. Strangely sensual, the first dance involved a lot of body tape, and a very perky bottom (which I'm sure other women were as jealous of as I was). The second dance from Celestus was more of an acrobatic routine, with elements of contortion. Sometimes a bit clunky getting from one move into the other, the routine was an impressive showcase of Celestus' ability to wow the audience.
Lou Safire was the other male performer, but I'd compare his act more to one of a circus act. Stapling playing cards to his bare bottom and hammering a nail into his nose, this act had me squirming and cringing in my seat, covering my eyes in horror. Still very sassy, a different type of entertainment for the audience.
With three female performers, including Fifi La Roux, who stole the show with her acrobatic hoop routine, Shir Madness and Millie Dollar, the females held their own on that stage and rocked it.
A very crude and shimmying performance from Millie Dollar entertained the audience with her impressive costumes and moves.
A flourish of sassy, a handful of comedy and a whole lot of sequins made this show the perfect Saturday night out – entertaining, laugh-out-loud fun and some nipple tassels. Perfection.
Reviewer: Jess Stoddard
Reviewed: 3rd March 2018