Previously known to some of the younger generation as one half of CBBC's Iain and Hacker, and a BAFTA award winner for 'best children's presenter' (although you wouldn't think it to watch his stand up show). Now recognised by the nation as the voice of ITV2's Love Island. Comedian Iain Stirling is currently touring his show 'U OK HUN? X' around the UK, and it's the perfect cure to combat the winter blues.
The evening began with Stirling warming up the crowd, picking on latecomers and other members of the audience to personally address and have banter with. His easy-going, spontaneous approach put the audience at ease, and his quick-witted lines were a hit from the very start.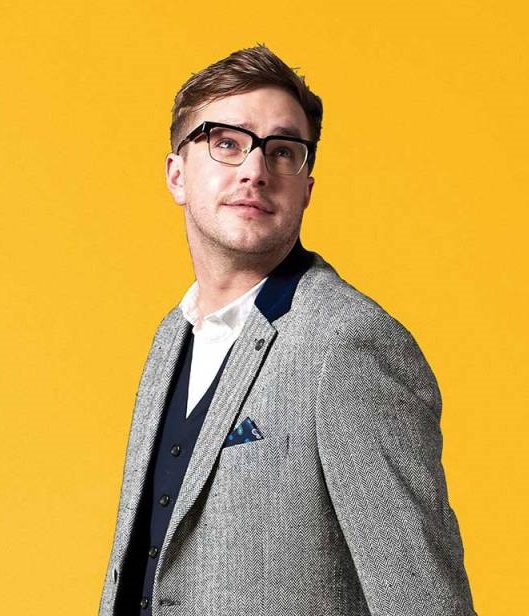 Stirling then introduced his support act for the evening, Steve Bugeja, who finished the first half. Bugeja had a charming demeanour and played on his "awkward" personality by telling anecdotes of his failing to fit in with the "lads". The highlight of his set was a story he told involving himself and Iain, and without revealing too much, it was almost reminiscent of some kind of scene from The Inbetweeners. Both comedians had roots in Manchester, having lived there at some point in their lives, so it was particularly entertaining to see them on "home turf" and using their local knowledge to make specific jokes for a Manchester crowd.
After the interval, Stirling then began his 'U OK HUN? X' set, inspired by his observations on modern millennial life, and his own inability to grow up whilst the rest of his friends are slowly settling down to marriage and children. Iain's stories had the audience in stitches as they related to the hatred for "before-workers", the differences in girls' and boys' friendships, and the world of social media. When the audience weren't relating to his anecdotes, they were being amused by some of Stirling's musings that his girlfriend might refer to as an "inside thought".
References were made to Love Island throughout the evening which pleased the fans in the room and although some in-jokes were missed by those who don't watch the show, Stirling's impressions and quips were amusing for all. Stirling also acknowledged his years as a children's TV presenter, with the climax of the show being the story of the children's TV pilot gone wrong.
A hilarious, laugh-out-loud evening.
Reviewer: Becky Mottershead
Reviewed: 24th November 2018
North West End Rating: ★★★★