Henrik Ibsen's Hedda Gabler tells us that if you're invisible in your daily routine of a life then perhaps you've already disappeared.
Reworked and Revitalised; Ibsen's famous work is brought back to life by Writer Cordelia Lynn who has modernised and made this play relevant again - setting the play around a large country manor with the characters now being late middle aged as opposed to the Honeymoon period set in Ibsen's - Lynn's characters are therefore long past the honeymoon phase in their relationship and have endured a lot in the process.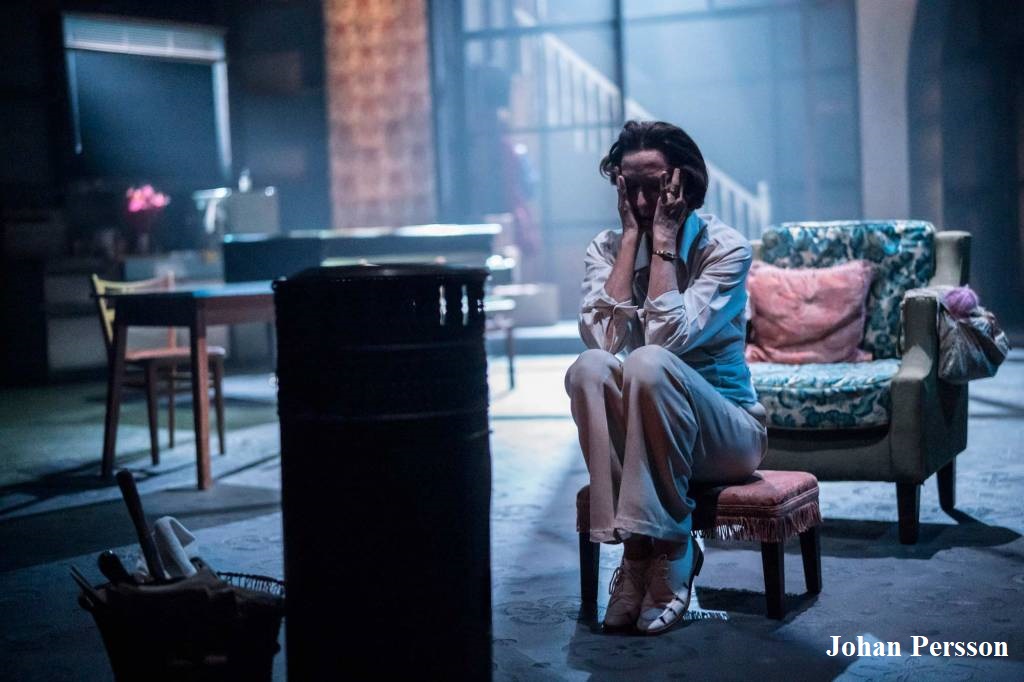 The title role of Hedda is played formidably by Haydn Gwynne in this new Week 53 production. Most will know Gwynne from her rousing performance as Mrs Wilkinson in Billy Elliott or for her numerous TV credits including The Windsors and Dalziel & Pascoe' but it's in this production that we get to see quite how talented an actor she really is.
Her on stage husband; George played by Anthony Calf (From TV's New Tricks) have had a rocky relationship which has resulted in George caring more about his work at the university than his wife and as a result of that (and other factors) Hedda comes to the conclusion her life has been a waste and what we see unfold is the result of that.
Gwynne plays the role of Hedda with power and a real sense of despair in equal measure, she owns the stage throughout. Hedda's estranged daughter (played by Natalie Simpson) returns back in their lives to ask for help and Hedda Tesman sees the present suddenly echo the past leading to a destructive path that she sets out, with the threat of a pair of guns handed down to her by her Father looming over the audience throughout until the very end.
The play is captivating and will have you on the edge of your seat, that's for sure. It's thought provoking and unashamedly bold!
Directed by Holly Race Roughan, there is a tension in the air which builds and grows bit by bit as the story plays out and alongside Lynn's tweaks to Ibsen's blueprints; this 128 year old play is poignant and relevant all these years later. https://thelowry.com/whats-on/hedda-tesman/
Verdict: Gwynne is formidable throughout!
Reviewer: Max Eden
Reviewed: 7th October 2019
North West End UK Rating: ★★★★