Last night I had the privilege to go and see my first murder mystery play at Wolverhampton Grand Theatre, an adaptation of Ruth Rendell's 1977 novel A Judgement in Stone, acclaimed as one of her greatest novels it tells the story of the Coverdales who end up being found murdered in their manor home in the West Country, leaving the audience to wonder whodunit.
Leading the investigation is Detective Superintendent Vetch, played by well-known TV and theatre actor Andrew Lancel, most notable for his performance in ITV's The Bill. He gives a brilliant performance as the detective, who gives over the right attitude at the correct times in order to find the family's killer. Another stand out performance of the night came from Sophie Ward, who plays Eunice Parchman, the housekeeper who finds the bodies of the family, as the story unravels it comes clear that Sophie has the perfect acting strength for this role, and delivers a moving and tension building performance.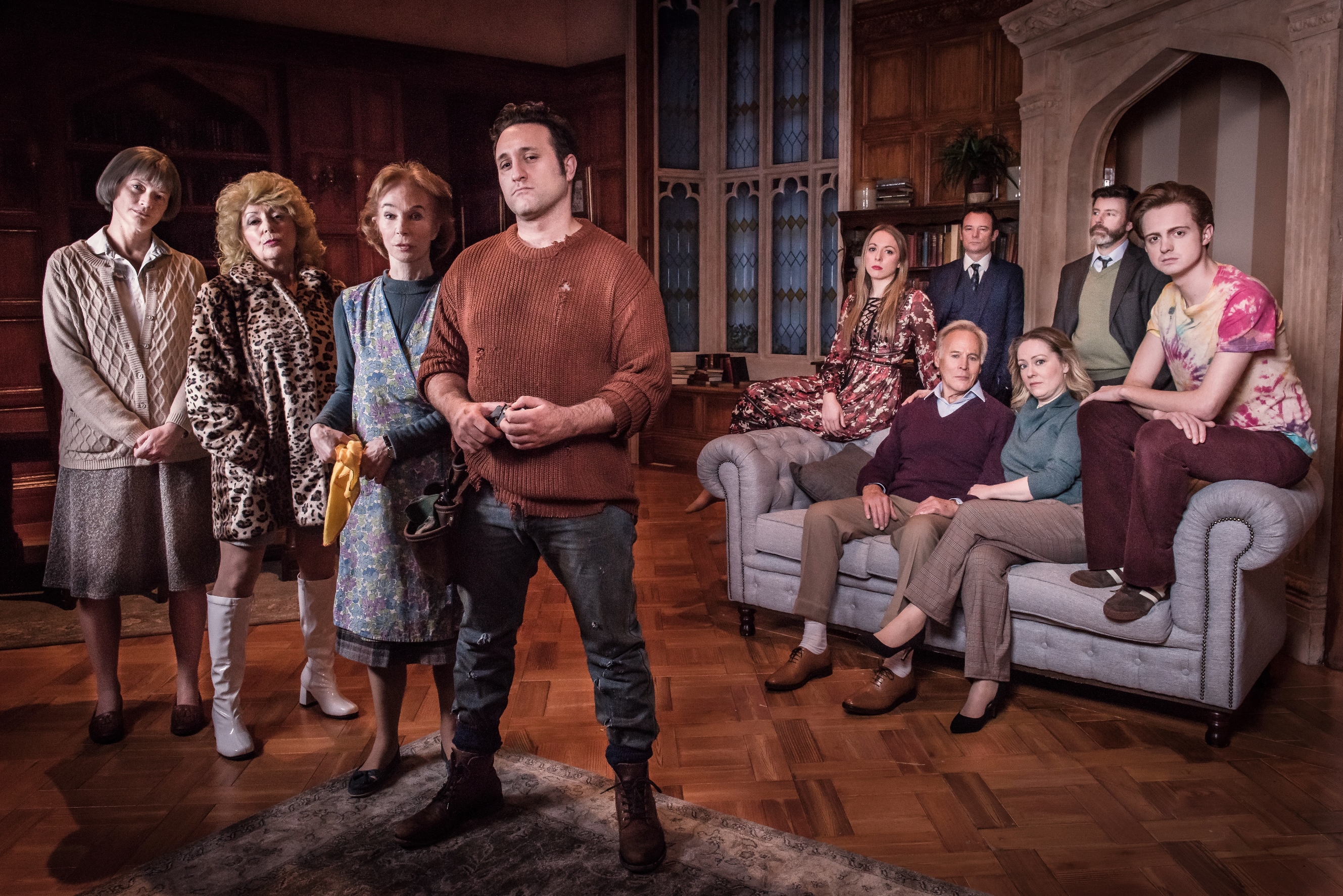 As well as these performances, there is also a fantastic ensemble of actors that support them, Deborah Grant, Shirley Anne Field, Ben Nealon and Antony Costa (whose West Country accent could do with a bit of tweaking), deliver some of the finest supporting characters within the show, each delivering their lines so that the drama can continue to unfold over the course of two hours. Stand outs from these were Grant and Field who help to break the tension with their perfectly timed comedic lines, helping to progress the narrative of the show.
Though this seems like a complicated story to deliver on stage, the Classic Thriller Theatre Company manage to succeed in this adaptation, with a script by Anthony Lampard and Simon Brett, and designs by Julie Godfrey, although Julie has outdone herself with the set, simplistic but very effective, special note to the huge window at the back of the set that makes it a believable Country manor. However, the costumes for the show made it feel like a mishmash of eras, unfortunately due to some of the costumes having this effect, some of them looking more modern then the rest. Which appeared to have a 1970's feel to them, matched with the mishmash of hair as well it brought over confusion of when this play is actually set.
However, with this being said, it would appear that this story could of taken place at any time period, which works in its favour. Anthony Lampard and Simon Brett give classic nods to the dynamics in the class system, with the family and their staff, although more detail to the script and the difference between college and university might have to be rethought as that became a slight annoying line.
This show promised to be a thriller and it certainly lived up to that, a thoroughly enjoyable evening at the theatre and a new breed of plays I may look to booking in the future.
A Judgement in Stone is playing at the Wolverhampton Grand Theatre until 8th July 2017. To book tickets visit: http://bit.ly/2tmiNd7
Reviewer: Chip Matthew Palmer
Reviewed: 3rd July 2017
North West End Rating: ★★★