Stoke is falling down and rabbit hole this week with Wonderland however in this adaption they don't actually fall they take the lift instead. This was a show I have been looking forward too for an exceptionally long time for several reasons; the cast is one of the strongest casts I've seen on paper, I'm a huge fan of all things Fairy tale and I was dreaming up sets and costumes in my head for how this show could be done.
However what I was greeted with didn't quite meet my expectations, the show about a middle-aged woman Alice who is going through a bit of an identity crisis, whereas the show itself seemed to suffer an identity crisis of its own in the first half all the songs could have belonged to different shows. This however could have been intentional as everything is supposed to be abstract in Wonderland. Also, sitting in the circle there were an awful lot of sound issues at points vocals were deafeningly loud. People around me were making groaning noises of pain at one point. A lot of the lyrics were lost due to these sound issues too.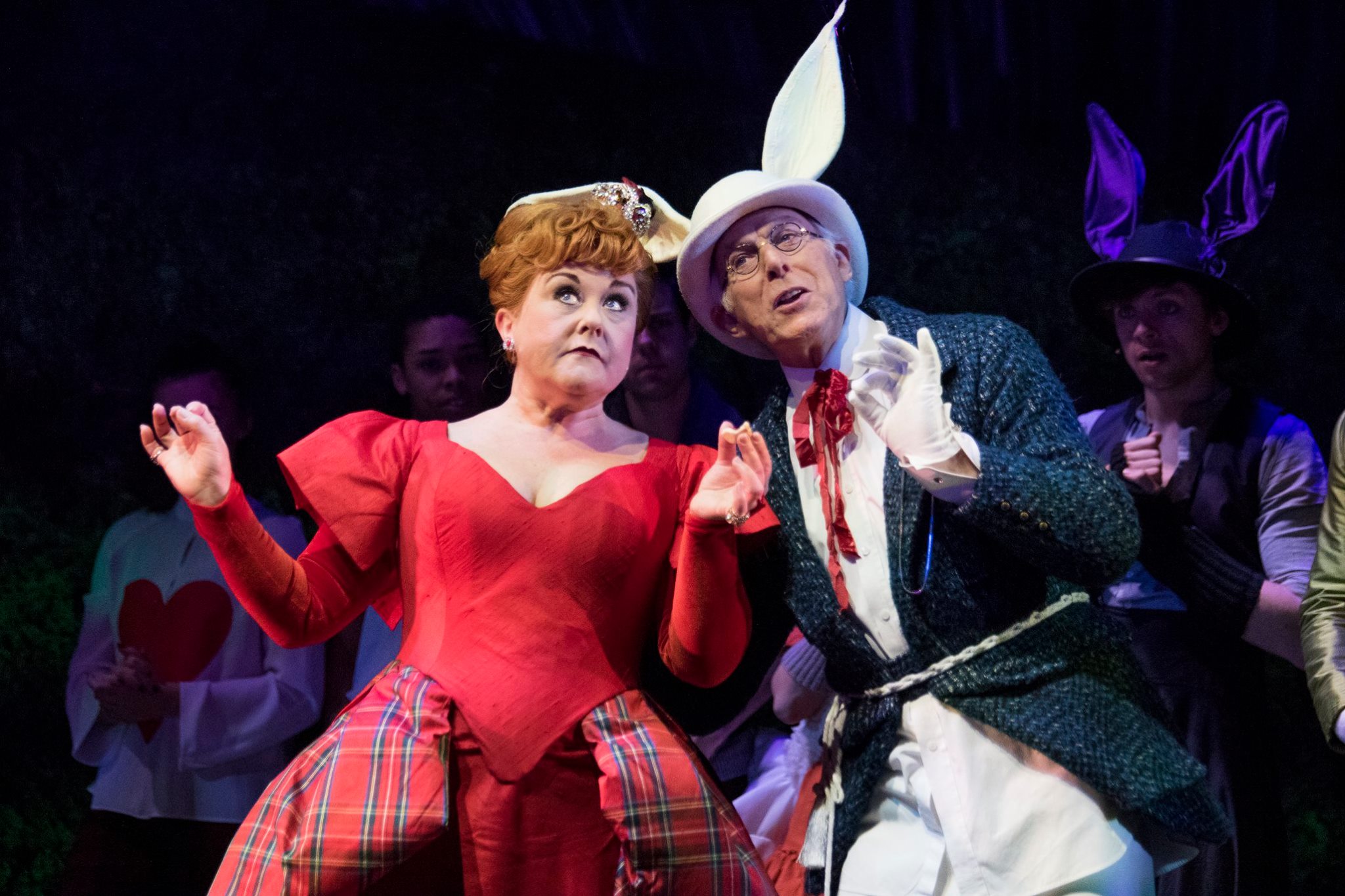 The set I have to say was incredible, I adored the Circle effect and the Looking Glass. It really drew you into to Wonderland with them. The costumes were incredibly bright and bold they set the scene perfectly. The Queen of Hearts costume was definitely a stand out, I wasn't however overly keen on the caterpillars costume as it did look like he had a sleeping bag attached to his back.
The cast led by Kerry Ellis who I've idolised for many years were incredible. They keep the show engaging. Kerry's vocals shone in this show she embodied Alice, she caught the curiosity and chaos of the character perfectly but made her more grown up at the same time which was a spectacular watch.
Dave Willetts, was my favourite performance of the night as the White Rabbit, he acted as an almost fatherly figure in the show. His portrayal was sweet, sincere and sure. His costume was something to behold, his hat was exceptional. His song was stunning and his vocals were crisp. It's no wonder his credits are as glowing as they are.
Wendi Peters, was in a word incredible. Her portrayal of the Red Queen was completely on the money. Her songs were some of the highlights of the show for me, her characterisation was impeccable and I just wish she was in the show more.
Natalie McQueen as the Mad Hatter was superb and caught just the right amount of crazy. She didn't over play the character which with this role could have been very easy to do.
Stephen Webb and Naomi Morris gave such lovely pure performances in the show also. The rest of the cast were brilliant also. I just wasn't overly keen on the script and score. Some of the score I did love and if the entire show had this musical style and some lines in the show were comedy gold if all these creases were ironed out, it could have easily been one of my favourite shows. It is worth going to see the show just for the cast alone as they are stellar.
Reviewer: Leanne Ashworth
Reviewed: 10th July 2017
North West End Rating: ★★★
Photo: John Roberts