I'll be honest, when I first heard there was going to be a Legally Blonde Musical I thought to myself- is that really necessary?! Never the less, I love the movie, so I went to see this with hopeful anticipation and I'm happy to report that yes, yes it is necessary!
If you are unaware, Legally Blonde tells the story of sorority girl Elle Woods (Lucie Jones) who gets herself into Harvard Law School to try and impress and win back her ex-boyfriend Warner (Liam Doyle), but she ends up realising she wins so much more. Warner broke up with Elle because she wasn't the kind of girl he wanted to settle down with. He wants to settle down with someone more like Vivian (Laura Harrison) who he meets at Harvard. Vivian is a Brunette and does not wear pink.
This is a truly great show. I wasn't expecting to like it as much as I did. The music and lyrics written by Laurence O'Keefe and are great and enable the story to be told well. The songs are instantly enjoyable and effortlessly switch between fun and enthusiastic to slower and reflective when needed.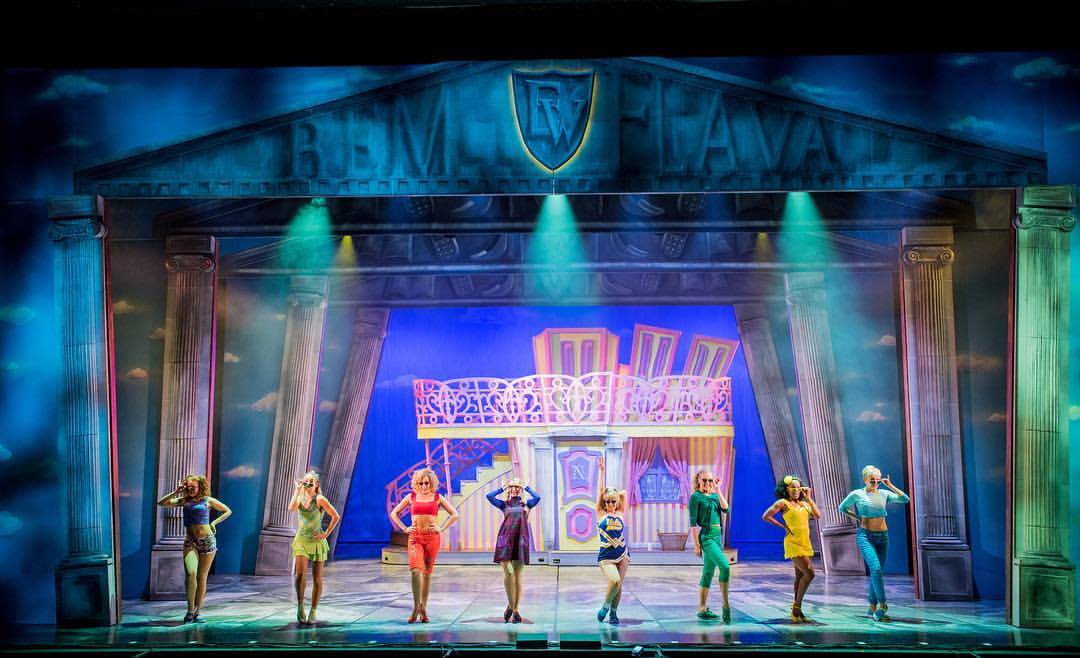 I was majorly impressed by Lucie Jones - she has an addictive voice, you just don't want her to ever stop singing. She is also charmingly funny and witty, she captures Elle perfectly. She commands the stage and you can't take your eyes off her. She steals the show, as she should.
Whilst at Harvard, Elle meets classmate Emmet who is played by David Barrett. Emmet is everything Warner is not, and he likes and accepts Elle for who she is. He roots for her and coaches her through the classes and Elle helps Emmet with his style choices, so they make a good team! It was a delight to watch Lucie and David together, they were charming and had great chemistry, their voices blended together beautifully.
This show is really funny throughout and it's bursting with high energy and its' sometimes downright crazy- think men dressed as angels, in tiny silver shorts on roller-skates, with cupid bows. The number 'Gay or European' had all of us in stitches!
Special mention to Rita Simons for her portrayal of Paulette, again, she captures Paulette perfectly and has an impressive set of pipes.
Unfortunately, there were a few distracting set issues, but this is understandable as the company move around theatres. All theatres work differently and have different equipment so I'm able to forgive this.
The show benefited from an exceptionally talented supporting cast too- they all had outstanding voices. There was even a real life Bruser and Rufus that charmed the whole audience. I cannot recommend this show enough. If you like Legally Blonde, go and see the musical!
Reviewer: Lowri Hiles
Reviewed: 24th October 2017
North West End Rating: ★★★★