There are many certain things in life – There will be ups and downs, it will rain (lots) and the sun will rise and set. But step aside, because there is a new certainty in town!! That is anyone going to see Jersey Boys will have the time of their lives!!
Jersey Boys is one of those rarities – a musical that needs little (if any) publicity or marketing. It is a gem of a musical which enjoys real cult status and you can see why! As I sat in the beautiful Lyceum Theatre, Sheffield – the anticipation was palpable from the sold out crowd. You could tell many (like me) had seen the show before and were excited to see it again! One thing that was for sure – those who hadn't seen the show before were in for a real treat!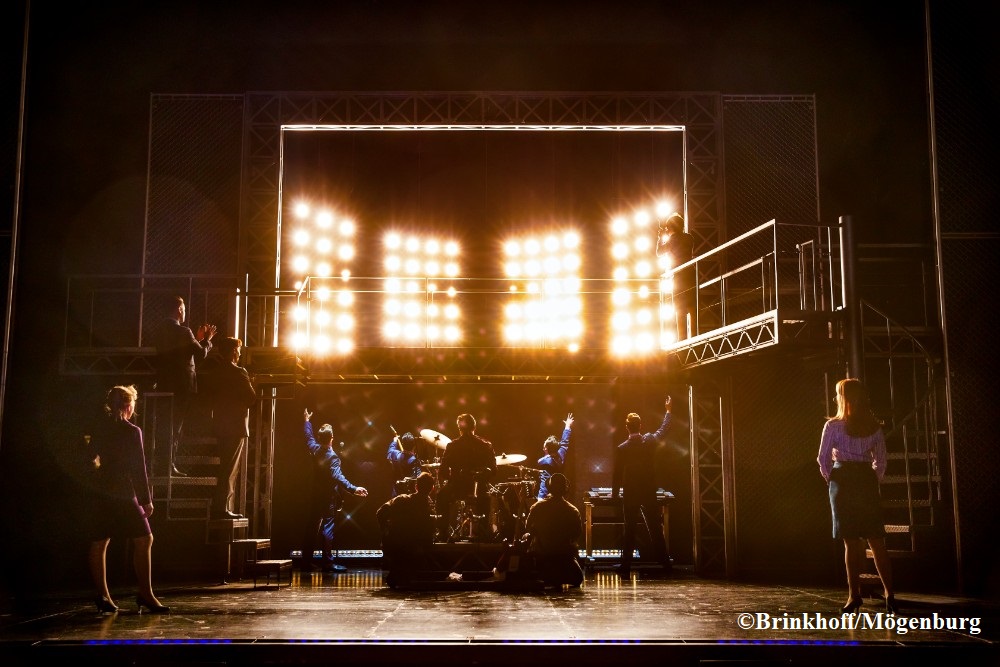 This show is a real class act, which takes the audience on a rollercoaster journey following the rise and ultimate fall of the Four Seasons. The show is crammed full with the group's hits – including; 'Oh What A Night', 'Earth Angel', 'Big Girls Don't Cry', 'Sherry', 'Bye Bye Baby', 'Walk Like a Man' and so many more!! It really is hit after hit! Some juke-box musicals can feel clunky and disjointed, but not this one! This one is as smooth as the harmonies contained in many of the Four Seasons' songs.
Michael Watson is excellent throughout! His strong falsetto voice and innocent charm meant he was perfect for the role of Frankie Valli. He grew stronger as the performance went on and this was demonstrated perfectly with his performance of 'Cant Take My Eyes Off You', after which, the audience erupted into a longstanding applause.
This production was peppered with real talent! Simon Bailey was strong as Tommy Devito and those with keen ear will have notice some outstanding harmonies from him. Lewis Griffiths was brilliant in the role of Nick Massi, He had perfect comic timing a brilliant rich bass voice. Declan Egan as Bob Gaudio completed the line-up for the four seasons and his performance of 'Oh What a Night' was one of the nights many highlights! I have to also give a special mention to Tara Young who was absolutely outstanding as Mary Delgado! Her characterisation and accent was simply divine!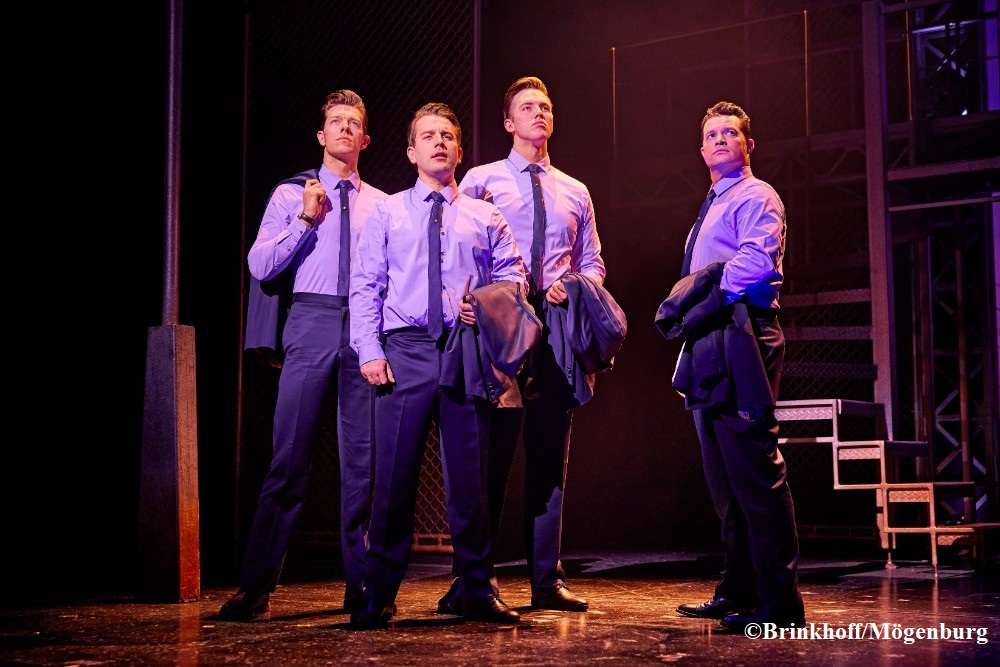 The supporting cast do a brilliant job of bringing the production to life and you really are taken back to the era with aplomb! The cheer from the audience after many songs was some of the loudest I have heard at the Lyceum and this is all down to an extremely slick well rounded production. The costumes are glitzy, and the Four Season's outfits only help to transport audience straight back to where the magic happened in the 60's and 70's
I had to remind myself at certain points throughout the show that this was touring production. The production team of Jersey Boys have worked hard to produce something that's more akin to a long-running show in the West End. Having been lucky enough to have seen this production twice in the West End, I was pleased to see that they hadn't scaled much down and they had kept true to what made the show such a success in London. It was an absolutely excellent night's entertainment and I can't wait to see the show again!
You simply have to get tickets for this show whilst you can! It runs at the Lyceum until Saturday 30th June 2018. To check availability visit www.sheffieldtheatres.co.uk
Reviewer: Chris Hanlon
Reviewed: 20th June 2018
North West End Rating: ★★★★★