Having heard good things about Slung Low I decided a take trip over to Leeds to find out what it's all about. The Holbeck, (the home of Slung Low) is an old Working Men's Club with a history, in fact on the day I arrived they had decided to blow open an old safe which had remained unopened for years and found 'The Holbeck Cup' (if anyone knows what this is then please share)! Slung Low's commitment to the community is to be applauded.
Their Cultural Community College offers courses from age 18+ covering subjects that you will not find in mainstream Colleges from life skills courses such as CPR to hobbies such as their Choir and Cookery and fire eating if you feel like losing your eyebrows! The space is shared with any artist who needs the space but also its resources. All productions are presented on a 'Pay What you Decide' basis at the end of the show/course.
As a theatre company they have produced exciting projects such as The Flood which used a Community cast of 80 Hull volunteers set in Hull docks. Fairy Portal Camp at the RSC crafting a ceremony to open the fairy portal world using the skills of The School of Night and Rash Dash including anyone who wished to visit the Camp.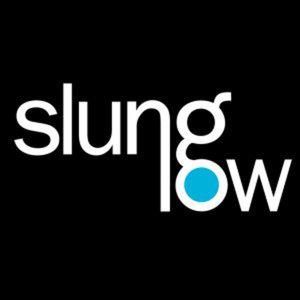 Slung Low is the beating heart of Theatre!
The Cabaret Night was pulled together by Slung Low to celebrate the move to The Holbeck. The School of Night opened the show with a local history lesson. The School of Night are a skilful and slightly eccentric group of Bardic extemporisers who take Shakespeare and other classics and put it through their 'goon machine' and turn it into a feast of bizarre anecdotes. Last night was no exception with a local connection of Morecambe and Wise and Unicorns being popular themes. Huge thanks go to the little girl who I think should be a new member of The School of Night and the picture I still have in my mind of Alan Cox channelling unicorn. Please also share the significance of the tea cosy!
Divina De Campo was the compere for the evening and had a dual role of providing entertainment and introducing the acts. With the backing of Jamie Fletcher and The Band, Divina sang songs from 'Dancing Bear' a cabaret style show that includes well known catchy songs that everyone could sing along and chair dance to. With her razor-sharp wit, she dazzled us with her sleek figure and sparkly costume which matched her personality.
If you ever get a chance to see her perform take it, as she is a natural performer who will make sure you have a good night!
Michael Wolf was our magician who treated us to a rope trick which kept me puzzling and his assistants (members of the audience) had the task of helping with the tricks. The 'metal rings' illusion still has me wondering!
The talented Leonie Higgins gave us melodic music with her cello, beautifully sung and using a loop station to create her own backing vocals.
Fire eating is something that is always impressive and Red Sarah gave us an act of body burning and fire eating. Her skills go beyond this as she teaches fire skills and in fact did a course at Slung Low earlier in the day. She also teaches fire safety which is good to know if you are taking one of her fire eating/body burning courses.
Local poet Kirsty Taylor added a different element to the evening. Her poems 'Ode to Bradford Ice Rink' and 'Sausage Roll Baby' gave us a taste of her take on life in Bradford, always delivered with a rhythm which kept you listening.
Nick Ahad came up at the rear and is a multi-talented BBC Radio Leeds presenter, comedian and journalist. His playwriting includes 'Partition' a play recognizing the 70th anniversary of India's partition and the creation of Pakistan also 'The Chef Show' and 'Coming Home Together'. Nick took a chance with a set which included racism jokes. It rounded off a truly fantastic evening with a last dose of comedy which included some sharp intakes of breath as he pushed the boundaries.
To book any course or events go to https://www.slunglow.org/
Reviewer: Caroline Worswick
Reviewed: 2nd March 2019