Educating Rita is one of Willy Russell's most well-known pieces. It started out as a play before becoming a very popular film that is still popular to this day. It is most famously known for giving Julie Walters her big break. Despite its popularity I had never seen it so I went into this production not knowing what to expect and I was thoroughly entertained.
Willy Russell's writing is just fantastic! It is so witty and funny yet so believable and realistic too. It raises some big questions and gets the perfect balance between being funny and being serious. Max Roberts' direction works very well for this production, alongside Patrick Connellan's design. It is a very simple play and the simplicity of the production really helps to make the piece as impactful as possible.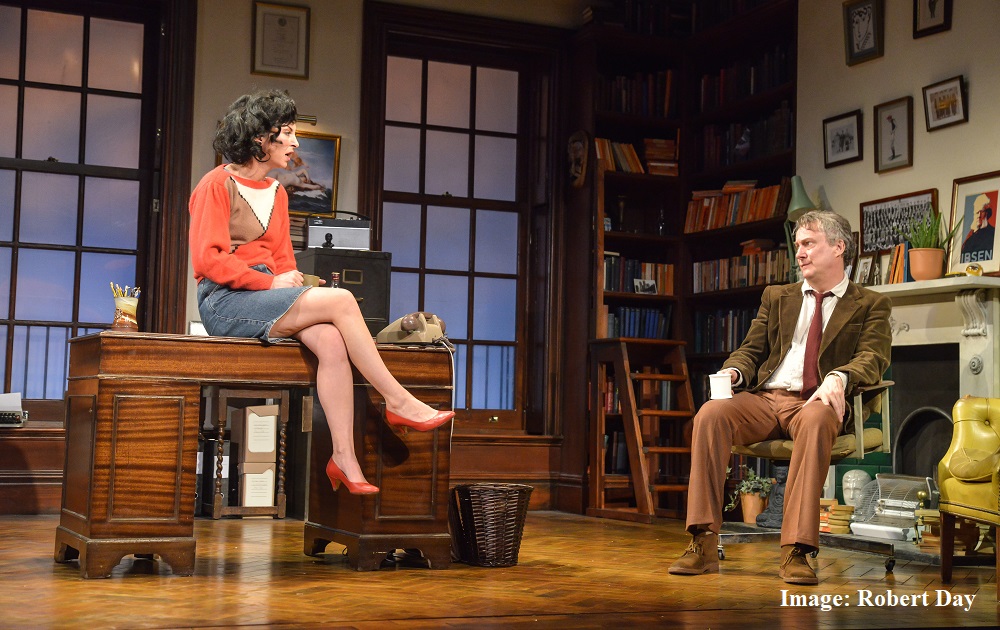 The episodic nature of the play definitely helps to keep the audience engaged too.
Stephen Tompkinson plays the role of Frank. His performance is outstanding. His diction is impeccable, he has great comic timing and his characterisation of the alcoholic teacher is spot on. He is perfectly likeable, and he portrays the journey the character goes on very well.
Jessica Johnson gives a wonderful performance as Rita. It did take me a little while to adjust to her attempt at a Liverpudlian accent, but she settled into it and the character as she went. Seeing the journey that the character goes on was truly heart-warming as she becomes more and more invested in literature. The relationship between her and Tompkinson was fully developed and they had a fantastic rapport.
This Theatre by the Lake production of Educating Rita is currently on a UK tour. It plays at Sheffield Lyceum until 27th July 2019, before touring to Cambridge, Malvern and Darlington. If you can catch it, be sure to see this brilliant production of one of the British classic plays.
Reviewer: Jacob Bush
Reviewed: 22nd July 2019
North West End Rating: ★★★★★