A Cleverly Written Piece Superbly Delivered
The Lima Syndrome is a new play by local playwright Mark Murphy, produced in-house by Lantern Theatre Liverpool and directed by their own Margaret Connell.
Firstly some background facts: Stockholm Syndrome is a psychological phenomenon in which hostages express empathy and sympathy and have positive feelings towards their captors. The converse to this is Lima Syndrome in which abductors develop sympathy for their hostages.
And so to our play which brings together Sergei (James Ledsham) and June (Tracey Pocock), as Ledsham's Liverpudlian thief, on the run following a messed-up robbery with two accomplices who have abandoned him, breaks into Pocock's older woman's house in Surrey to gain some reprieve whilst he waits for the ensuing police activity to quieten down so he can effect his escape.
As is clear from the title, June is very much the hostage to Sergei's abductor but as the plot begins to unravel we learn more about their respective back stories and the trials and tribulations that have taken them to where they are now, which, with strong performances from both Ledsham and Pocock, evoke our sympathy despite our initial desire to judge and make assumptions at the start of the play. As a consequence one is drawn into the journey that unfolds between these them within the space of part of an evening where they are confined together within one room of a house.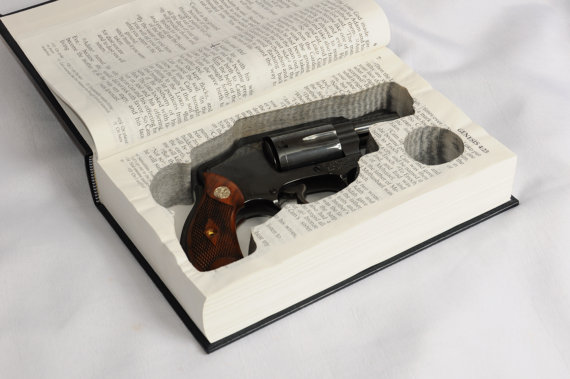 Despite the obvious conflict and antagonism at the start, which certainly made me jump, there are numerous interjections of humour as the characters warm to each other before a cleverly constructed twist in the tale....no plot spoilers here I'm afraid, go and see for yourselves. It's good. Very good.
The play lasts for one hour with no interval but it felt so much longer and I mean that as a compliment: it was hard to believe that Murphy has managed to capture so much within such a short space of time which is a credit to his writing and the very believable performances of Ledsham and Pocock on the night.
The set of June's house was perfectly put together (by Mark Murphy funnily enough who is in fact an accomplished set builder) and perfectly reflected and reinforced her character as well as the obvious contrast to the younger, brasher Sergei. Lighting and sound effects, both well executed, were by students from Liverpool Institute of Performing Arts (LIPA).
Lantern Theatre Liverpool is an intimate, family run venue, nestled in the heart of Liverpool's creative playground that makes it the perfect location for unique, ground-breaking theatre. Details of this and upcoming productions are available on the website www.lanterntheatreliverpool.co.uk
The sad news still remains that the venue will be closing down at the end of July (due to being sold as part of a development scheme) so do get along to support them and their remaining schedule of performances packed full of promise and potential. I understand that an announcement will be forthcoming in the next few days regarding Lantern Theatre's next steps which promises to be something quite exciting - the venue may be dead but long live the Lantern.....I shall say no more.
The Lima Syndrome plays at The Lantern Theatre for one more night on Friday 24th June at 7.45pm. Bookings can be made by telephone 0151 703 0000 or via the website www.lanterntheatreliverpool.co.uk
Reviewer: Mark Davoren
Reviewed: 23rd June 2016