The first lady of musical theatre, Elaine Paige took time out from her busy schedule preparing to go back on the road this October to speak to our reviewer Matty Houghton earlier this week. The 'Stripped Back' Tour begins in Guilford on the 1st October and continues to travel around the country playing each weekend culminating in the final date at the Theatre Royal, Drury Lane on the 18th December.
NWE - Hello Elaine, thanks for speaking to us. You have a tour coming up in October, which is something different to what you usually do...
EP - It is. I have been singing musical theatre for more than 50 years and thought it was time for a change. I'm sure I'll be singing some of those songs that I created in the musicals because I think it'd be unfair if I didn't, because that's what people will want to hear me sing, but I had an idea about all the artists I like to listen to when I was a young girl and every generation has a window of music that they listen to and they have their favourite bands and singers and songs. So this is my era of music that I grew up listening to. It's people like; Harry Nilsson, Joni Mitchell, The Beatles, Eric Clapton, Burt Bacharach, Paul Simon and those kinds of people. I thought it would be something new creatively for me to do because as an artist you can get a bit stuck and I thought I wanted to branch out a bit I'm not sure if it is going to work; I hope it will and these are some of my favourite songs; so that's what it's going to be about. It'll be mostly songs people know but I'm going to do them my way. I've called the tour 'Stripped Back,' because there's going to be small band; just me and my MD and a pianist, drums, guitar and maybe a saxophonist. So it's going to be intimate and I'll be talking about things that happened in the early part of my life. Before when I've gone out I've talked about people I've worked with in the business, whereas this is going to be more about who I am and what makes me tick, what has inspired me to do what I do and why I sing the songs that I do. And that's what these songs are - they're songs I grew up listening to in my teenage years and early 20's that had meaning to my life at that time.
NWE - Was it easy to pick which artists and which songs you were going to cover?
EP - No, it's taken me forever. I have been researching this since January at least, if not before. I don't know how many hours I've listened to hundreds and hundreds of songs There are of course songs that I love, that I would love to sing but because I'm that little bit older and a lot of songs I love are by male singers and quite often their range is completely different to a woman's range. So it's quite difficult to find something that you really love and really want to sing and is in my range, so that's taken a lot of doing. And I've found them, but it does take hours and hours of listening and then trying them out in different keys and you think, 'No, that doesn't work,' so it gets binned and then you find another one and start again. I suppose I've got about 15 new songs that I have got to learn now and even though you listen to them when you're young and they stay in your head, you don't really know them well enough to perform, so there's a lot of learning I've got to do.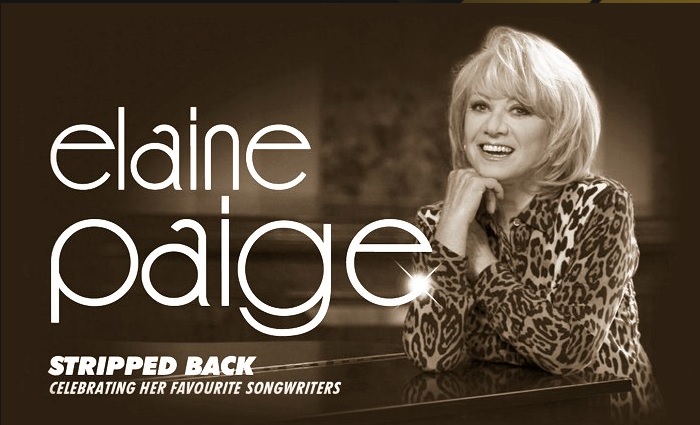 NWE - It sounds like a really good project. What are the challenges in doing something like this as yourself, as opposed to being in character in musical theatre?
EP - Well that is a challenge in itself. When you're an actor and you're playing a character; that's easy by comparison because it's on the page. It's written who you are and you learn the lines and create the character but with this, this is me just being me and talking about my experiences and why these songs are important to me, who was in my life at the time - it's more of a personal biography. But I think the radio show that I do, which I started 12 years ago, when I first started that I was thinking 'I don't know whether I can do this,' because I just had to be myself. I guess then, even 12 years ago, that has been a challenge for me when I do concert work, because I don't have that confidence as a person and that's why I'm an actor because you can hide behind a character. It's taken many years to feel confident on the concert stage and just be me. I think I'm probably there now, but I'm a bit of slow starter so it's taken a lot of years of practice and courage to get out there and try and be myself. This series of songs that I'm going to be doing will help me even more because it will give me the opportunity to talk about personal things and there's lots of stuff I remember as a young woman. I just need to learn the songs I've decided on and even when I know them well enough, I'm not sure if they're all going to work so I might have to ditch some and find some others. Then I need to decide what I'm going to talk about in between the songs.
NWE - These dates are every weekend, not back to back why is that?
EP - I can't tour anymore, I'm too old (laughs). It's too tiring and I like to sleep in my own bed these days. I've been doing this for 50 years and the last tour I did was my 50th Anniversary Tour and at the end of that I was so exhausted, sleeping in a different bed every night. Even when I take my own pillow, which I always did and will do if I have to stay out, it's that thing of getting to bed late in a strange place and having to get up early to drive to another venue; the travelling aspect of it is exhausting. So I made a decision to do it this way and it's a trial run to do a couple of concerts each weekend. We were going to call it 'A Weekend in The Country.' So we'll do a couple of concerts and I'll have the rest of the week to recover and then we will go out again the following weekend. I don't know if it's going to work, but it sounds logical to me.
NWE - Your career has spanned 50 years and you've done everything from radio, TV, musicals and concerts; is there anything that you've not yet done that you still want to do?
EP - Well obviously to do more drama as an actress either on television or on film. I've just done an independent movie that I'm going to see at the Chichester Film Festival called 'Speed Love' Doing concert work and working on the radio can be quite a lonely thing but working with other actors and with a company is the best thing and being part of a team is what I really like. So I'd like to do more of that, some more drama so I'm in company with other actors.
Full details of the 'Stripped Back' Tour along with booking links can be found at www.elainepaige.com
Interviewer - Matt Houghton