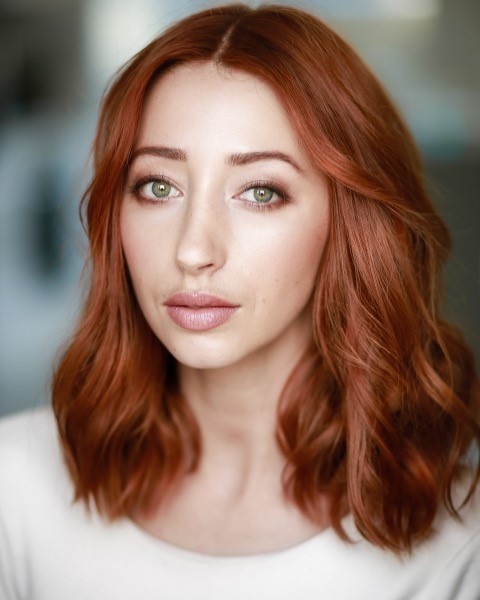 For most people Cilla Black was the Queen of Saturday night TV but she was also the biggest selling British female signer of the 1960s thanks to a string of massive hits.
Cilla was also a big mate of fellow Scousers The Beatles often jumping up onstage at the Cavern Club to belt out a few numbers, and Paul McCartney said her recording of The Long and Winding Road was the definitive version.
So like Tina and Whitney she seems the perfect choice for a musical which comes to Leeds Grand Theatre for a week from Tuesday 16th October. Kara Lily Hayworth came through an arduous audition process to win the title role and bring some of the best British pop songs ever recorded to a new audience.
"This musical follows the early life of Cilla when she was first discovered and became a pop star," notes Kara Lily of this British icon. "If anyone saw the TV show starring Sheridan Smith, it is that part of her life as a young woman working as a coat-check girl in the Cavern and dreaming of being a singer.
"She used to get up and sing with her mates The Beatles in the Cavern and that's how she got discovered by Brian Epstein before becoming a star. It also follows the love story between her and future husband Bobby with the ups and downs of their relationship, how they meet and how that relationship blossoms."
For younger performers like Kara Lily it's not surprising she is more familiar with TV Cilla playing a version of herself having a 'lorra lorra laughs' with the contestants on Blind Date and joshing with announcer 'our Graham'.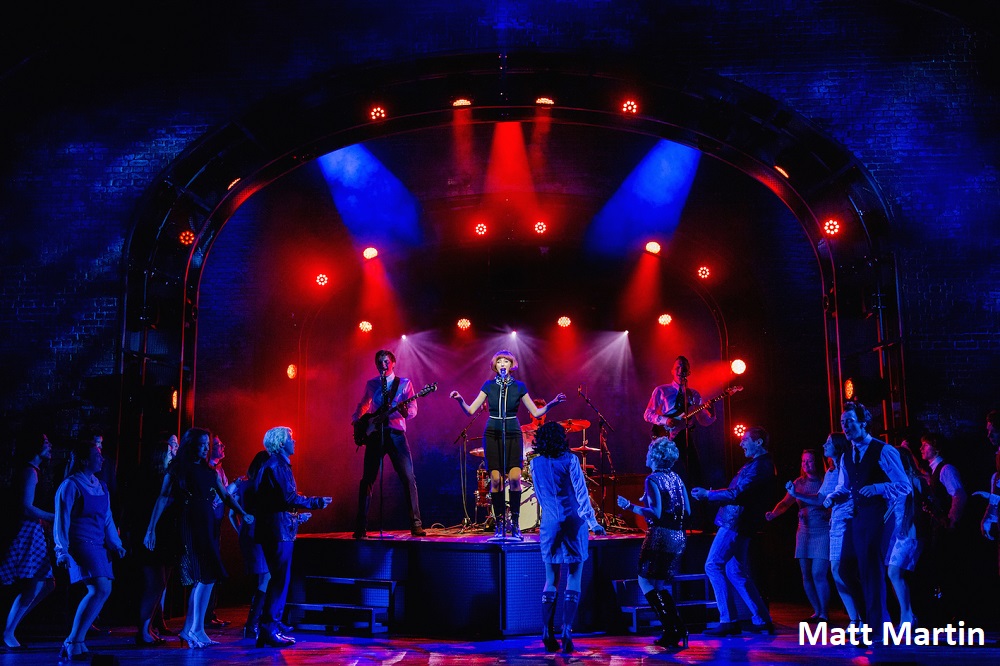 "I was born in the late eighties so when I was growing up it was Cilla Black on Blind Date and Surprise, Surprise. I vaguely knew she was a singer, but I didn't realise the extent of it, so when you look back she was a proper pop star. Cilla was massively famous, and I definitely didn't know how famous she was.
"You've got all the amazing sings going through it like Anyone Who Had a Heart, You're My World, Alife, Step Inside Love. It's hit after hit."
It nearly didn't happen for Cilla after a disastrous audition with Beatles manager Brian Epstein despite the fact that on the day the Fab Four were her backing band as she messed up her version of Summertime.
"Brian Epstein turned her down at first as she did an audition, and basically she didn't do a very good job, so he said no initially," says Kara Lily. "She messed it up, but she got back up at Cavern singing where Epstein just happened to be watching, and he thought actually she has something special. Cilla had a real star quality about her which is why I think Brian Epstein took a shine to her."
"The songs are really, really difficult and I sing 18 songs in the show, which is a challenge in itself, and not dying before the end. The songs are tricky like Anyone Who Had A Heart and You're My World."
One of the songs that made Cilla's name was singing the UK version of the theme song to classic sixties movie Alife that turned Michael Caine into an unlikely celluloid sex symbol. Cilla travelled to Abbey Road studios for the session with Beatles producer George Martin.
Legendary songwriter Burt Bacharach had written the song, and he came over from the United States to play piano on the session, which turned into a titanic battle of wills as he asked Cilla to do twenty nine takes trying to find, as he put it, a bit more magic.
"We re-enact that scene where we have Burt Bacharach being quite mean to Cilla, so we have to do it several times which is another challenge. It took a lot of work to get used to singing the song as you're belting it out one minute and the next it is a quite beautiful soprano which goes through your whole range as a singer.
"Alfie goes all over the place, and it is one of my favourites as it is so beautifully written, but you really have to focus and if you're feeling tired it's not the easiest song in the world."
When she was 11 Kara Lily bumped into Cilla in a shopping centre and the by now national treasure encouraged the aspiring singer to chase her dreams of a musical career. That chance encounter gave Kara Lily extra determination when faced with hundreds of talented performers competing for this plum part.
"They had open auditions for this all over the country and I auditioned at the Dominion Theatre in London, where it was queues and queues of people, which I joined at eight in the morning. We had our final audition in the Cavern, with the final four girls up for the part, and we got to sing there which was really special. Ten auditions later here we are."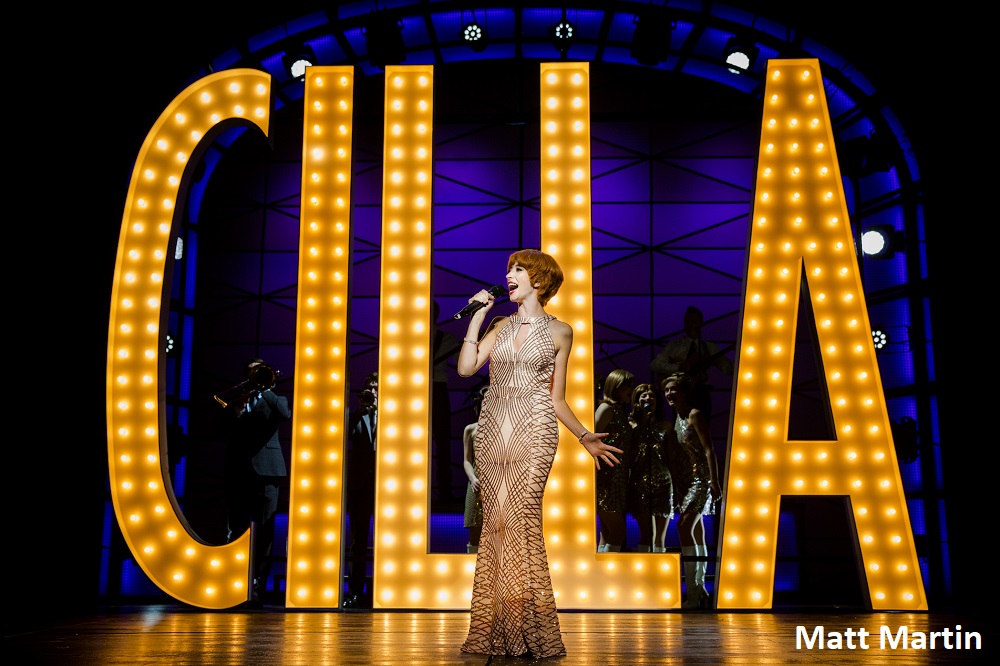 Cilla was a key figure in the Merseybeat movement that followed in the slipstream of The Beatles so it seems natural that as well as her mega hits there are a few numbers from other bands who were part of that vibrant scene
"We have The Beatles doing some of their early hits, Gerry and the Pacemakers, another Liverpool band The Big 3 and the Mamas and the Papas. The first bit of the show is Cilla singing songs in the Cavern, so there are not the hits you know, but they are old rock and roll songs, which are great fun to sing as you are onstage with the band and having a proper jam."
Even after beating all those other hopefuls to the role there was a really big challenge left for Kara Lily as the producers decided to open the show at the Liverpool Empire. The show features some of the most iconic Liverpudlians of all time so there was extra pressure for the woman who was stepping into Cilla's huge shoes in front of her home crowd.
"I'm not from Liverpool, so opening there was quite nerve racking playing such an icon. They were either going to love me, and think I've done a great job, or just absolutely hate it. That audience in Liverpool I will never forget as the moment I sang Anyone Who Had a Heart in the very first show everyone stood up applauding for about five minutes.
"I didn't know what to do with myself, it was extraordinary, and it's a special memory I will never forget."
Cilla the Musical is at Leeds Grand Theatre from Tuesday 16th October until Saturday 20th October. To book 0844 8482700 or www.leedsgrandtheatre.com