Four boys have successfully landed parts in Wolverhampton Grand Theatre's pantomime PETER PAN. The roles of Wendy's brothers, Michael and John, will be played by local boys who join a full professional cast for the festive season.
Archie Turner, aged 8 from Rowley Regis will play Michael alongside James Shaw, aged 11 from Bishopswood as John. On alternate dates, George Passalacqua, aged 8 from Bromsgrove will play Michael alongside Liam Hewitt, aged 10 from Kingswinford as John.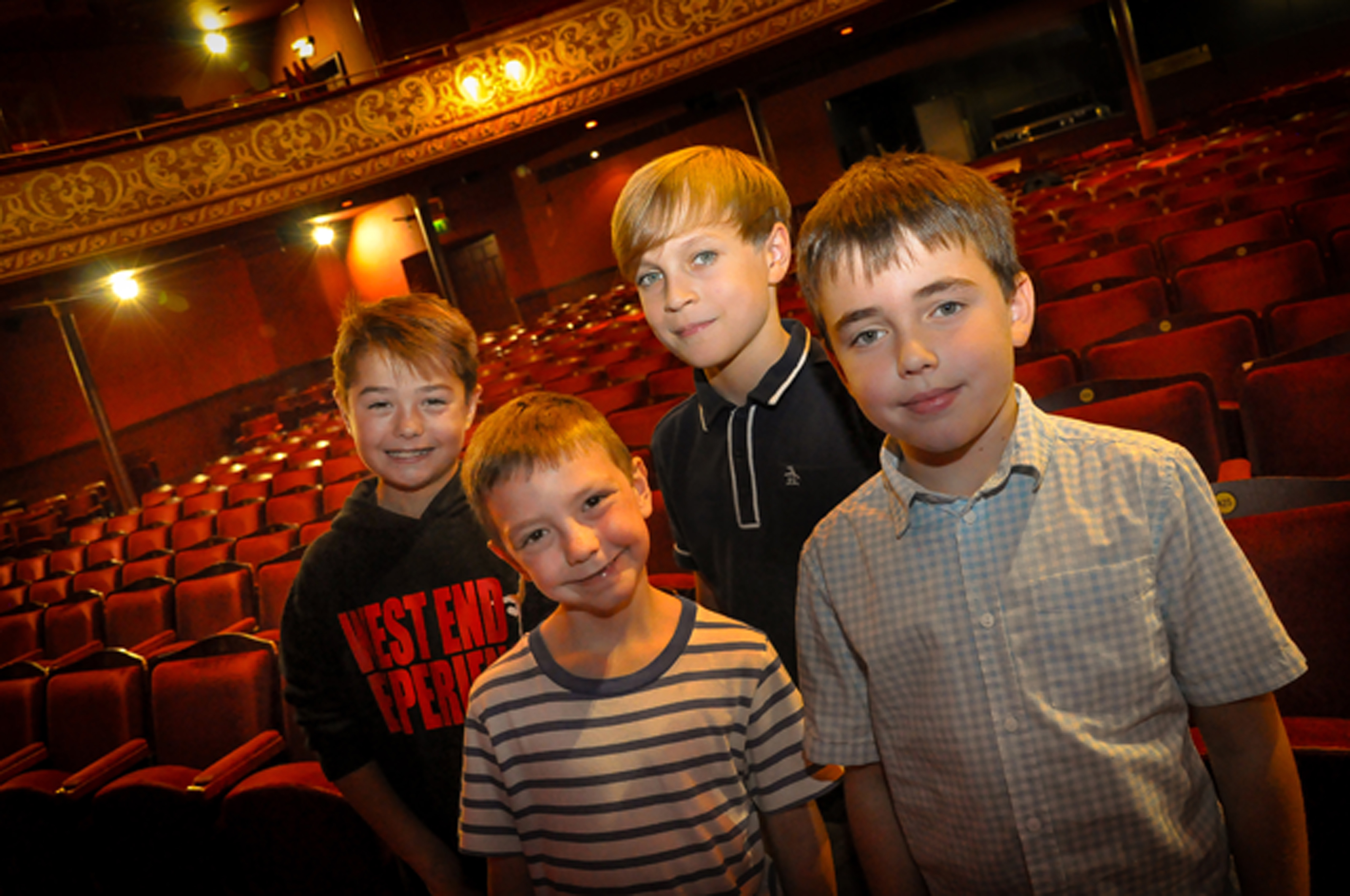 The four boys were chosen from open auditions held on stage at the Grand Theatre in August by the pantomime's director David Burrows and choreographer Steven Harris. The selection process included having to perform a rehearsed poem or monologue, and reading excerpts from the Peter Pan script.
The boys will perform 37 shows each during the six-week run of the pantomime which stars The Chuckle Brothers as Paul and Barry Smee and EastEnders' 'Nasty Nick' - John Altman as Captain Hook. The show will be produced by Qdos Entertainment, the world's biggest pantomime producer.
Managing Director of Qdos Entertainment's pantomimes division Michael Harrison said "We're absolutely delighted to welcome Archie, James, George and Liam to our company of performers, and know that they will have a truly memorable Christmas alongside our professional cast".
PETER PAN opens at Wolverhampton Grand Theatre on Saturday 12 December 2015 and runs until Sunday 24 January 2016. Tickets can be booked by calling 01902 42 92 12 or online at www.grandtheatre.co.uk.