The Grin Theatre presents what can only be described as a bizarre night of surprises in their latest production "The Shady Pink Show". Part of Liverpool Pride festival, this show was poignant this week as we celebrate the 50th anniversary of the partial decriminalisation of male homosexual acts in England and Wales.
Made up of comedy, drama, music and other miscellaneous acts, which I find tricky to describe, this show was jam-packed with variety and entertainment. To the misfortune of the acts, the venue was extremely loud meaning that the acts competed with blaring background music throughout the show. This was not helped by the continuous intrusion of by-passers constantly entering and exiting the room. The blinking fairy lights added further distraction and took the focus away from the stage meaning that the environment was generally disruptive for the audience and challenging for the performers.
Our compere for the evening was Nikki Take who looked fabulous in drag and delivered some comic material in-between the acts. Nikki is clearly a great ambassador as she captivated the audience with her shocking statistics to promote the difficulties faced by the LGBT community and young women today.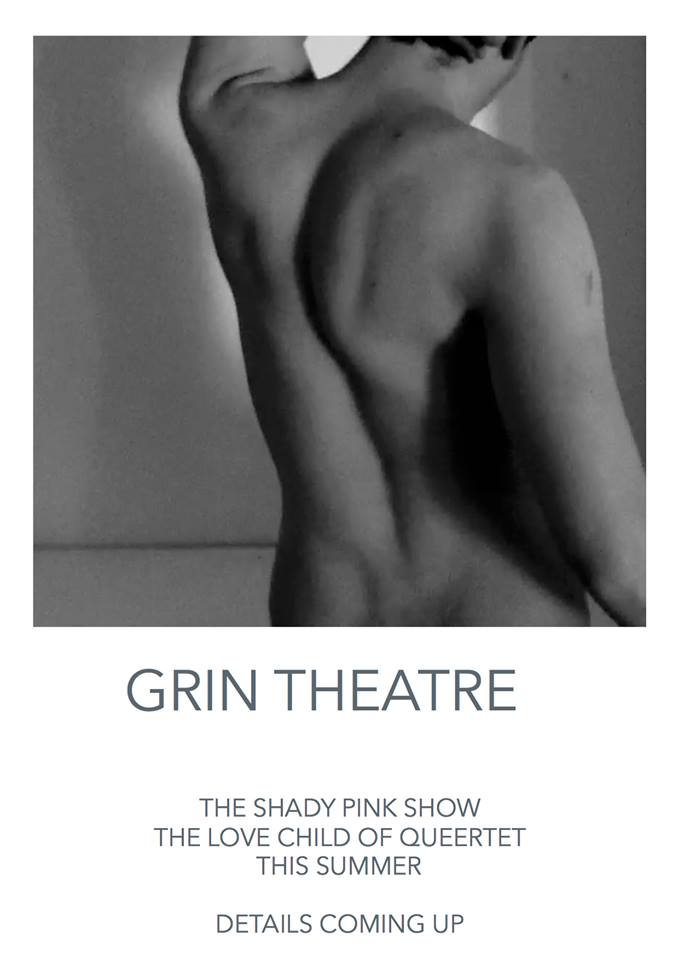 Our first act of the evening was Jamie Clague – a great musician who presented dramatic vocals with conviction. Jamie's diversity led to some huge, unanticipated notes waking the audience up! His music was intriguing and unique with its irregular rhythms and peculiar variation in volume. The '50 years and counting' video exposed the audience to the sad reality of the past however I felt it was too long and slightly disengaged the audience at this point of the show.
Stunning vocals were delivered by Nic Hardman in the form of two beautiful, original songs sung in a professional and effortless style. Nic is a rare talent, with creative quality and artistic musicality in her song writing, vocals and musicianship. Her vocal range is noteworthy and she has a gorgeous tone which makes for very easy listening. This individual has it all and is destined for great things with such a gift.
Stewart Crowther certainly made an entrance for his piece, a sort of musical monologue, which continued in an extremely dramatic vein. Nobody could deny that Stewart gave it his all but I have to admit, this one confused me and I found myself wondering why he was biting a plastic baby's face off at one point. There were some strong messages, if you could find them, within this freaky, confusing performance that left the audience dumbfounded.
Mike West, who described himself as a 'depressing optimist' delivered a number of original songs, showing off his luxurious, strong voice and musical ability. Raspy in voice quality, his deep gravelly, style sometimes impacted on the clarity of his lyrics. A welcome variation came from Laura Harris who delivered a straight monologue (excuse the pun). Laura was convincing, funny, and showed natural talent as she delivered this cleverly written piece which I thoroughly enjoyed.
Next up was an extremely abstract film titled 'fire in my belly' which I would describe as random and difficult to interpret. Mo Thu Lu warned us of the depressing themes within his three original poems and he didn't disillusion us, but his passion was real as he covered some interesting and controversial topics.
Overall, timing let this show down, as some individual acts were too long and the transition between acts was disorganised and disjointed. This meant that the show did not flow easily which affected the audience's attentiveness and enjoyment. There was a relaxing, casual atmosphere which I promote to a certain extend but this company need to be careful of the effects of this on the professionalism of their shows.
Although sound and lighting, organisation and quality over quantity should be considered in the future, I commend The Grin Theatre for their raw passion, consistent enthusiasm and prevailing energy. This is a company with weird, wonderful and extra ordinary talent who gave me plenty of laughs and I'm delighted to have celebrated Pride with this warm and welcoming company who gave us 'The Shady Pink Show'.
Reviewer: Bláthíne Maguire
Reviewed: 29th July 2017