Wicked is currently on a UK tour, traveling all over the country until January 2019. Wicked opened in the West End in 2006 and has ran ever since. It's in its 12th year in London and has become the 15th longest running West End show with no signs of stopping anytime soon! So there certainly is a lot of hype that surrounds and follows the show where ever it goes. Is the hype justified? The short answer is yes!
Based on the novel 'Wicked: The Life and Times of the Wicked Witch of the West' by the acclaimed American author Gregory Maguire, Wicked tells the back story of many well-known characters of OZ, but it centres around two in particular, two very different people from very different backgrounds and the most unlikely of alliances. It follows the circumstances and decisions that shape their destiny and how they became Glinda, the Good Witch and Elphaba, the Wicked Witch of the West.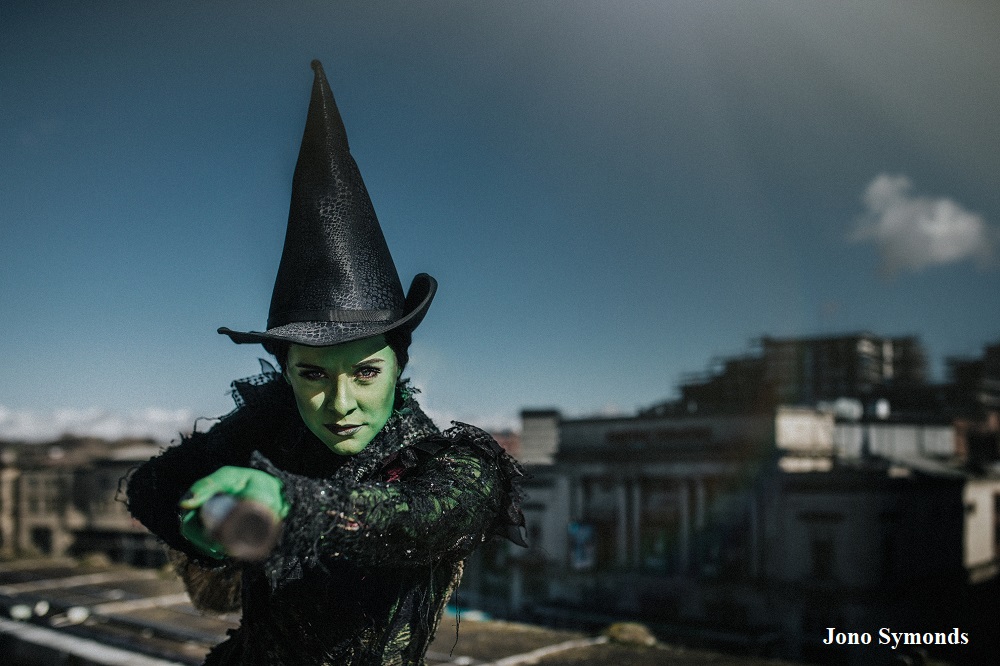 It truly is a magical show. The stage set was one of the most beautiful and clever I've ever seen, not to mention the costumes of the people of Shiz and the Emerald city. I couldn't help but feel they had a steam punk vibe that really worked. All of the staging was amazing but the emerald city was just stunning. To add to the out of this world atmosphere the stage set and costumes have created, there's then the music. Accompanied by a live orchestra every number was powerful, the whole ensemble was excellent and the power of them all singing together was something to behold. Elphaba and Fiyero's chemistry was wicked and there was the perfect dynamic between Gilnda and Elphaba. The show is also really funny and had laugh out moments, mostly from Glinda who was played by Helen Woolf.
Everyone knows the song 'Defying Gravity' and everyone knows it's a difficult song, so there's a lot of pressure that comes from playing Elphaba. During this press night at the Empire Theatre, Liverpool, Amy Webb more than rose to the occasion. She carried the challenging role with inspiring confidence and as the whole audience took a breath in anticipation, she hit every note perfectly. I found myself shaking my head in disbelief that I was experiencing such talent.
Realistically I have to say that one negative aspect was that sometimes the storyline felt sporadic and jumped all over the place. At times it went a mile a minute and it was a challenge to keep, but I understand that is was necessary to be able to tell the whole story within the time limit. The story isn't just a 'prequel' as it's often described - it spans from before, during and after the well-known story of Dorothy and The Wizard of Oz. So, the slightly erratic speed didn't take too much away from it in my opinion.
There's always been a question amongst critics and review writers- is there really any deep meaning or moral lesson to learn from Wicked? It's long been debated but I think there is. To me, it inspires that it doesn't matter where you come from, what start you had in life, you can make something of yourself and you can break the chain and choose what's right. It shows we need to be brave and not just stick to the status quo and go along with the crown because that's easier, we should call out wrong when it's there. It shows we are all different but equal and need to be treated so. It reminds us love has no creed, colour, background or race. It presents the unfortunate fact that the truth doesn't always shine through, it is hidden and squashed to keep up appearances so it's vital that we are brave enough to stick to our continence.
Wicked is up there in my top 5 shows of all time. If you haven't already, go and see it. That's if you can get a ticket. Wicked is showing in Liverpool until 31st March, but with 63,000 tickets already sold, you better be fast. You can also catch the show in Birmingham, Edinburgh and Leeds in the next few months.
Reviewer: Lowri Hiles
Reviewed: 8th March 2018
North West End Rating: ★★★★★