Vellum is a collaboration between contemporary dancers, live music and poetry, to create a piece about mental health and the reality of it, and designed to capture the almost unexplainable feeling of being physically present but not being mentally or emotionally there, portrayed through a series of movements as the artists set out to explore how our skin can show each and every battle we face or may still be facing, in very personal reveals of the truth behind mental health and presented as three fragments.
Fragment One is choreographed and performed by Steven King with composition by Tammy Howarth. The piece begins with King behind a screen – our skin? – with a pulsating light serving perhaps as a reminder of the beating heart in us all. The blurred movement captured the anxiety that affects 1 in 3 people at some point in their lifetime and the powerful words of the poem, read by Emma Bispham, towards the end in combination with a musical crescendo served to suggest hope beyond the despair of the end of a relationship.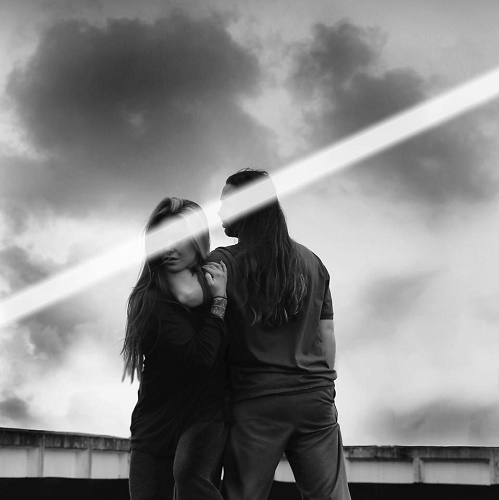 Fragment Two is a solo piece choreographed and performed by Terilee Christiansen which sought to highlight the suppression of emotion and how this affects the body internally, and the subsequent need to escape or hide. I found this piece quite powerful and intended or otherwise felt drawn to the sounds that seemed to reflect the hustle and bustle of the modern city with which we all engage and from which we often need to escape.
Finally Fragment Three, a duet choreographed by King and Christiansen with composition by Howarth and Dax Stobie, intensely pushed the bodies physical and emotional boundaries almost to exhaustion. On the one hand we appeared to have two cells – or two souls – out of synch with each other but slowly coming together and becoming stronger to take on the world. Or was it in fact a dance with the devil from which there is no real winner and certainly no escape? Another powerful piece that allows the audience to understand and interpret through their own experiences.
Whilst the musical pieces were pre-recorded, it was refreshing that both Howarth and Stobie improvised on the night to add a further musical layer which created even greater depth to each piece which bravely asked their audience to honestly engage with their own feelings but to recognise that it can and does get better. The words from audience members afterwards sum up the whole: beautiful; evocative; phenomenal. It was all of these and so much more.
Vellum was created following workshops held with children aged 13-18 by Christiansen and King to explore their experience and understanding of mental health issues. In many instances these children weren't either aware they were suffering or that there was a way out. The integration of these experiences with their own allowed the choreography to develop and reflect in what must have been an overwhelming experience. Rather than one take the lead, the music by Howarth and Stobie was developed separately and through an iterative process the choreography and composition drew from each other and synchronised seamlessly into the final form.
Vellum is in partnership with Imagine Independence, a charity dedicated to helping people with mental and physical health issues live their lives as independently as possible. Further details https://www.imagineindependence.org.uk/
Vellum are hoping to obtain grant funding to take this much needed production on a national/international tour to continue the great work in breaking down the stigma surrounding mental health. Further information can be found https://www.facebook.com/VellummulleV/
Reviewer: Mark Davoren
Reviewed: 19th April 2019
North West End Rating: ★★★★★