The Dresser is Ronald Harwood's sharp yet poignant tragi-comedy about life backstage which paints an authentic picture of the sadness behind the scenes rather than the on-stage razzmatazz as we follow a wartime repertory company, led by a self-obsessed actor-manager, on an endless tour of the provinces and on the night in question are endeavouring to stage King Lear during an air raid.
The funny yet frightening thrust of the opening half is that Sir (Gerald Walker) ought to be getting ready to deliver his Lear but he's in the midst of a breakdown and weeping copiously although it is unclear whether this is due to age or exhaustion or whether he's suffering from mental health issues. Either way the show must go on and only Norman (George Lowe), his dresser, knows how to manage him since Her Ladyship (Linda Saavedra) – Sir's taken for granted leading lady and partner – is seemingly beyond caring.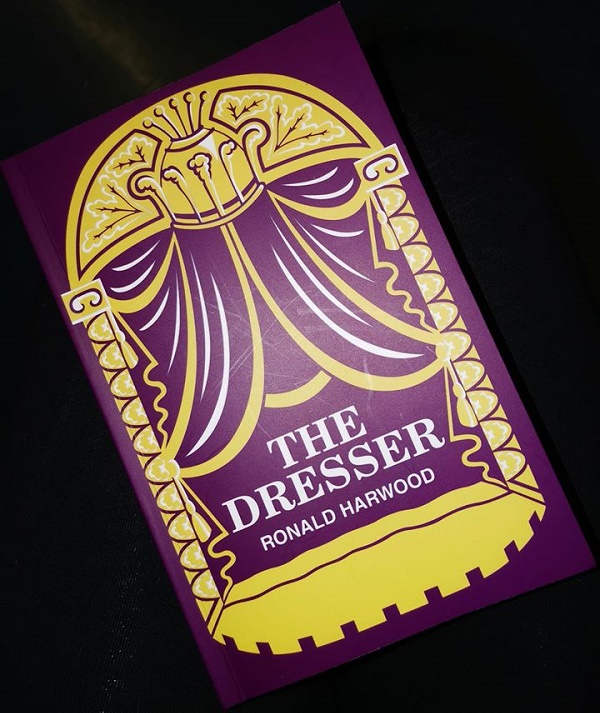 The second half sees a perked up Sir – fuelled by theatrical manners on hearing there's a full house – take us on a whistle-stop tour through King Lear from the benefit of a back stage seat complete with improvised Shakespearean speeches and a manically achieved storm scene (although Storm Ciara outside was doing her best to help!) until tragedy ultimately comes to the fore.
Too often this piece is performed wholly for laughs which misses so much of what lies at the heart of this play and so it is with much credit to director Richard Parker that he has found the perfect balance between the comic and tragic aspects which to me make it work so well and as the writer intended as it holds a mirror up to its own. He is also to be complemented for the clever stage design and tech that allows us to enjoy the action in both Sir's dressing room as well as from the wings of the stage, delivering the Lear parallels to full effect.
Strong support is provided with Alison Mawdsley's spinster Madge the picture of tight-lipped devotion and Rob Williams' Geoffrey perfectly awful as the stand-in for the recently arrested Fool. I particularly enjoyed the newer members to the company with Lucy Whitfield's Irene provoking a glint in Sir's eye whilst Kieran Moran' Oxenby was the perfectly aggressive upstart and a Sir in the making. David Parker, Tom Nevitt, Tim Evans, Edi Tinsley, and Rosetta Parker made up Sir's Company.
Saavedra perfectly echoed the melancholy of Sir's tired and frustrated common-law wife with a relationship that probably never really was, mainly because of the co-dependency of the only relationship that really matters in this play and embodied in the strong performances from Walker and Lowe: supportive, bullying, jealous, encouraging, constantly shifting. Walker's Sir is a comically past-it figure who we're never sure whether to laugh at or cry; Lowe is terrific as a waspish Norman, full of tittle-tattle, bitchy one-liners, and undoubtedly Sir's own prattling fool. It's hard to like either of them but I thoroughly enjoyed their performances.
The Dresser plays at Rainhill Village Hall 13th – 15th February with performances starting at 7.30pm. Tickets are available from Rainhill Post Office or ticket hotline 01744 813 429.
Rainhill Garrick Society was formed in 1942 and meet weekly on Tuesday and Thursday at Rainhill Village Hall. For further information or to get involved then visit their website https://www.rainhillgarrick.co.uk/
Rainhill Village Hall is within walking distance of Rainhill Station and there is free car parking available (L35 4LU). There are some lovely restaurants and bars in and around the village if you want to make a night of it.
Reviewer: Mark Davoren
Reviewed: 9th February 2020
North West End UK Rating: ★★★★