As someone who is a big fan of crime dramas and whodunnits, I was massively looking forward to Not Dead Enough at The Opera House in Manchester. It is the latest in a series of Peter James crime novels to be adapted for the stage.
I really wish I could be positive about this production, but sadly I cannot. The main problem is the acting. Laura Whitmore, a well-known TV Presenter is cast in the leading female role; Cleo Morley. Her lack of acting experience is evident from the first scene. Throughout the show she constantly switched accents from Irish to RP. As an actor she should have made a decision and stuck with it, whatever accent she chose would have worked as Cleo's nationality has no impact on the story. There was also a lack of emotional depth to her performance. She delivered some lines that had loads of meaning to them as if she was discussing the weather.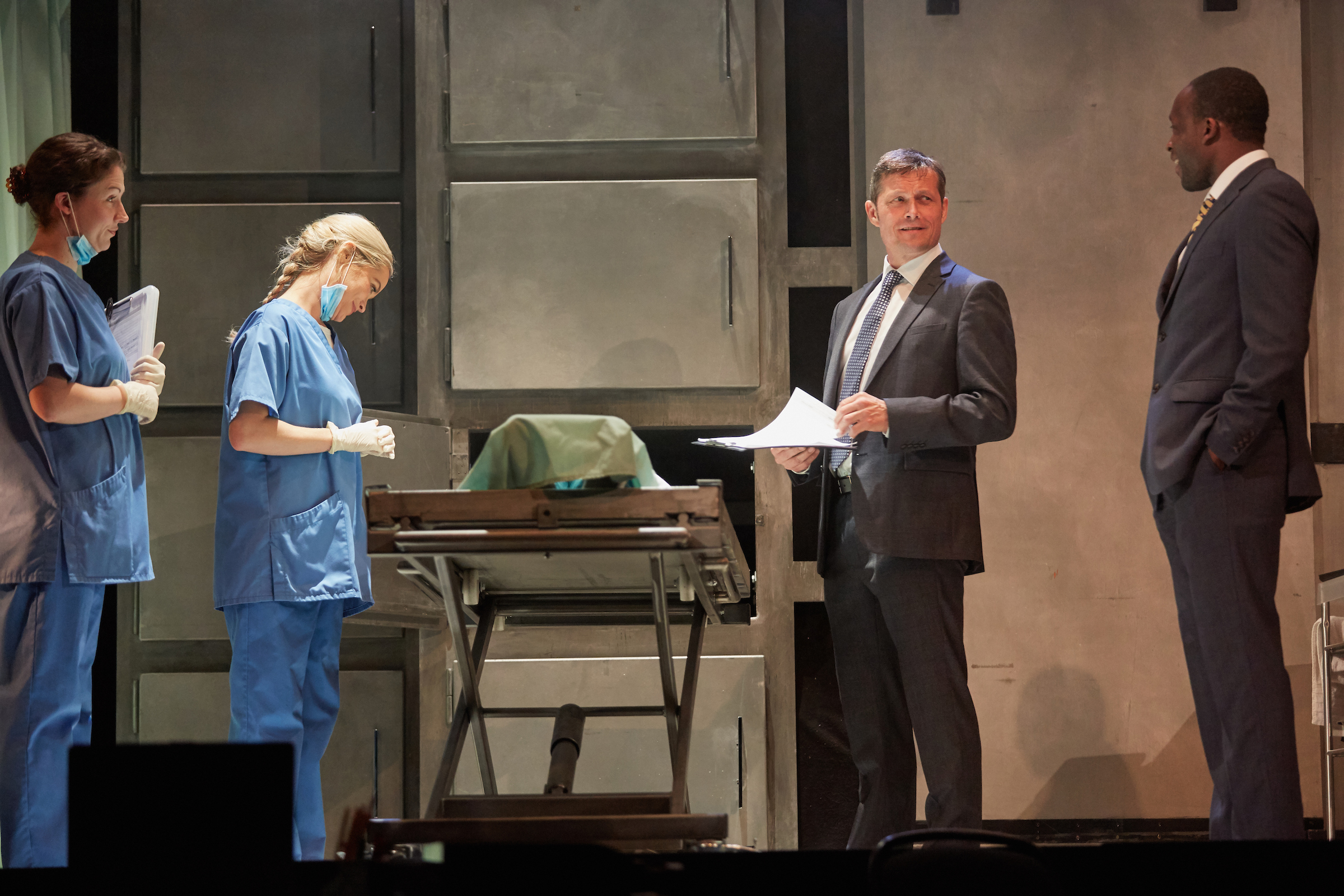 However, I do not blame Whitmore for the failing of Not Dead Enough as a production. She clearly has been cast because she is well-known and can get bums on seats. This type of casting infuriates me, as there are plenty of trained actors who would give their right hand to be appearing in a national tour. It also damages the 'actor's' reputation. The same thing happened with Sarah Harding who was cast in Ghost: The Musical and now I fear she may never work again based on the reviews she received. If there are any casting directors reading this I plead with you to please stop casting people that are well-known that you know cannot fulfill the role as well as another actor can.
There were also a number of silly failures from all of the cast. In a few scenes mugs of coffee were freshly made, yet the actors held the mugs like there was nothing in them. Also during the police interview scenes, the detectives didn't even need to look at their watch or a clock to determine what time it was.
Not Dead Enough opens with the murder of Katie Bishop. Her husband Brian (Stephen Billington) becomes the prime suspect in the case, although he claims he was in London at the time of the murder. However, as the DS Roy Grace (Bill Ward) delves further into the case, he realises that all is not as it seems.
There was a bit of comedy in the production as well, but at times this just came across as cringey. The fact that most of the audience were laughing, rather than in suspense at the climax of the show says it all really.
If you can forget about the acting and just focus on the narrative, then you may well enjoy Not Dead Enough but as it is I was left disappointed. The show is at The Opera House, Manchester all this week.
Reviewer: Sean Foster
Reviewed: 22nd May 2017
North West End Rating: ★★