Appearing on the Graham Norton BBC special, and handpicked by Adele herself, Katie Markham performs Adele's 'Someone Like You' song book for an eager audience of Adele fans. Being handpicked by Adele was 'Still one of the best moments of my life', according to Markham.
The show opened to some dramatic music and film footage in the form of stills related to Adele herself. Markham then opened the show to 'Hello' from her third album '25', and the audience (with potentially a mental sigh of relief) could sense that the evening was going to be one of quality and sophistication.
The evening was 'a songbook' and Markham told Adele's story by performing songs from her 3 record breaking albums, 19, 21, and 25. The 'story telling' was minimal but just enough to inform the audience about some Adele interesting facts such as her immediate success only days after finishing at 'Brit school'. She also included some of Adele's influences in music and the performance of Etta James 'Fool that I am' and also Bonnie Raits 'I Can't Make You Love Me' were intense, emotional performances that added depth to the evening whilst also providing an insight into Adele's music loves. Her tribute to George Michael was particularly moving.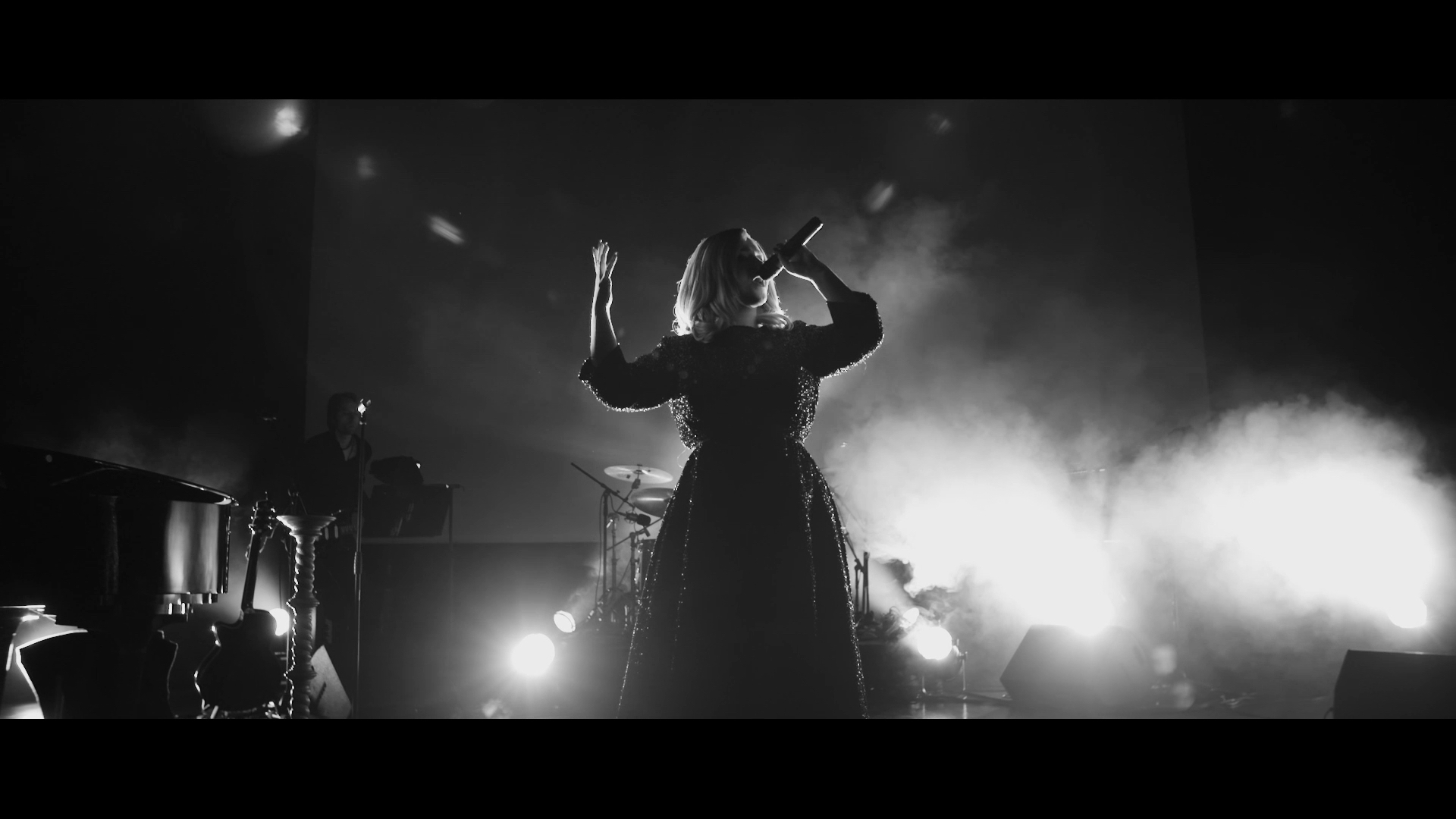 As a night of Adele music Katie Markham certainly delivered in abundance. As an Adele tribute act you would be suitably impressed. In my opinion standout 'Adele' songs were, 'Chasing Pavements' 'Rumour Has It' and the infamous Bond film 'Skyfall'. If you closed your eyes there were so much in these songs that could have been Adele. I say 'if you closed your eyes'…however, observing the entire performance, Markham not only dressed like Adele, she also adopted some of Adele's mannerisms, particularly hand movements, when singing. It seemed very natural and I wonder if after performing as someone else for so long, Markham takes on some of the persona naturally. The only time a clear difference was highlighted was when she spoke between numbers- quite minimal and perhaps well-rehearsed but it did not detract from the evening in any way. It was an evening that was entirely about the music of this global superstar.
Katie Markham's voice demonstrated an incredible range and quality. Extremely Adele like, with subtle differences being that if I had to be pushed, I'd say I detected a hint of 'country' plus a deep gravel sound at times - that would be the only slight difference.
A special mention must go to Musical Director Liam Holmes on keyboards. He has many theatrical credits to his name including Jesus Christ Superstar and Sister Act as well as working alongside theatre stars such as Louise Dearman and Joe McElderry. His talent at the keyboard was almost 'Billy Joel- esque' in parts and he undoubtedly kept the entire performance tight.
The stage had a film backdrop and I would say that this undeniably added to the effect of Markham's performance. Lighting was excellent and in conjunction with the filmography it provided much emotional content. The film depicted various images and colours and along with superb lighting- it was a perfect combination.
'Tribute act' does not seem nearly enough of an accolade for Katie- for she is clearly a very talented lady in her own rights. Her performance was incredibly captivating as it was so much more than 'an impression' of Adele. Katie Markham has an undeniable talent and her huge range of powerful vocals ensured the audience were seeing the closest thing to actual Adele herself. 'Tribute acts' have quite a range in diversity and quality but this particular act staring the fabulous Katie Markham is certainly high end indeed. If you would like a 'sophisticated' evening, celebrating this global singer song writer, I'd urge you to go and observe Katie Markham.
Reviewer: Angela Kelly
Reviewed: 26th January 2018
North West End Rating: ★★★★