Equality is something which is accepted and taken for granted these days – everyone wants and expects it, and nobody would dare suggest that any sector of society shouldn't have it. It hasn't always been this way and in 1968, a group of female machinists at the Ford Factory in Dagenham, who had been regarded as unskilled workers, stood up to their (male) bosses and went on strike to demand equal pay.
'Made in Dagenham' was first a film in 2010, which then went on to become a short lived West End musical in 2014 (closing in 2015). The story centres around Rita O'Grady who became the representative of the women: just a normal wife and mother who wanted to stand up for what was right. She encounters discrimination and sexism along the way but sticks to her guns, much to the disappointment of her husband, Eddie, who cannot cope with his wife 'neglecting' her domestic role.
I haven't seen the musical before and I wasn't a huge fan of the film...but tonight, Manchester Musical Youth presented us with an absolute showstopper of a performance and if you don't go and see it, then you will really lose out.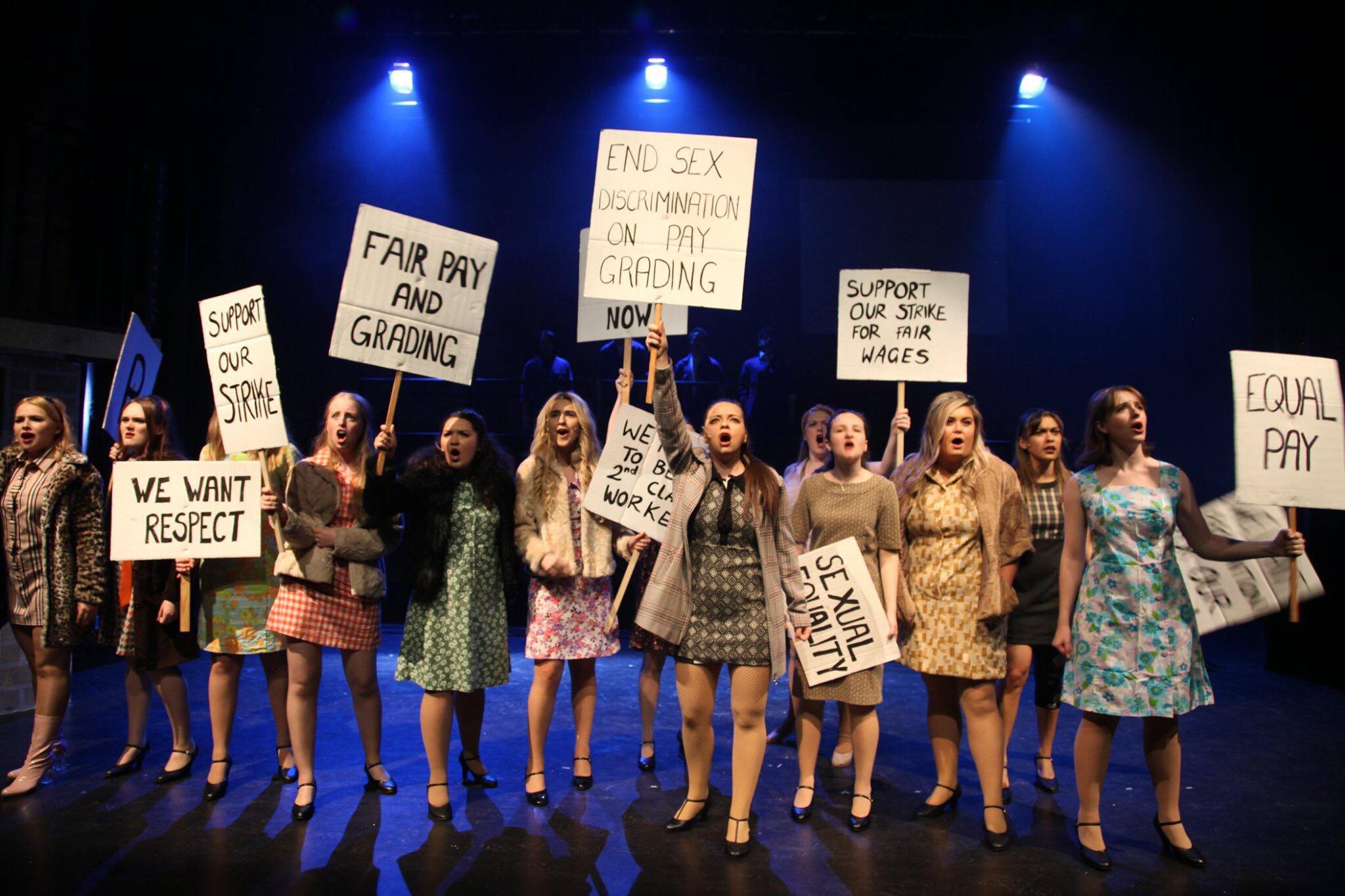 This is a show which is full of loud and lively characters and the casting is absolutely spot on in all respects. All the lead characters are outstanding and make this production an undeniable roaring success. The mainly female ensemble is magnificent right from the word go – I knew it was going to be a fabulous evening after the first ensemble number which was powerfully rousing.
Rita and Eddie O'Grady (Eliza Nelson and Jack Cooling) make a convincing married couple with strong, very believable emotions which really tug at the heartstrings. Rita's struggle to keep her family together whilst fighting for what she believes in was expressed with heartfelt feeling by Eliza and Eddie's own struggle was ably performed by Jack, with strong emotion coming through in 'The Letter'.
The standout performance of the night for me was Daniel Meyer as Harold Wilson. He absolutely has to be seen to be believed, with 'Always a Problem' being performed with a perfect mix of camp and hilarious choreography, making it one of the (many) comedy highpoints of the night. The humour was flawlessly executed with immaculate delivery for maximum impact. Just wonderful. Maybe if we had a Prime Minister who pranced around the way Daniel did tonight, the country would be a happier place...!
The other politician we encountered was Barbara Castle – superbly played by Emily Clarke (also assistant Director and Choreographer). Her rendition of 'Ideal World' was a professional performance which was quite breathtaking: whatever role Emily plays, she plays it naturally and with consummate ease.
If I wore a hat, I would take it off to Tom Jennings, who not only played Mr Hopkins, the General Manager of Ford Dagenham but he is also the show's Director. This is the first show he has directed for MMY and all I can say is that 'Dagenham' has proved to be a dazzling directorial debut. Everything was well paced, each scene led seamlessly into the next and everything flowed beautifully. The devil is in the detail and there are lots of wonderful little details, such as the effect of the women being driven in a coach when the only prop is a steering wheel but it works brilliantly. I also liked the use of the relatively simple set, which was used to great effect, ensuring that we always had plenty to look at.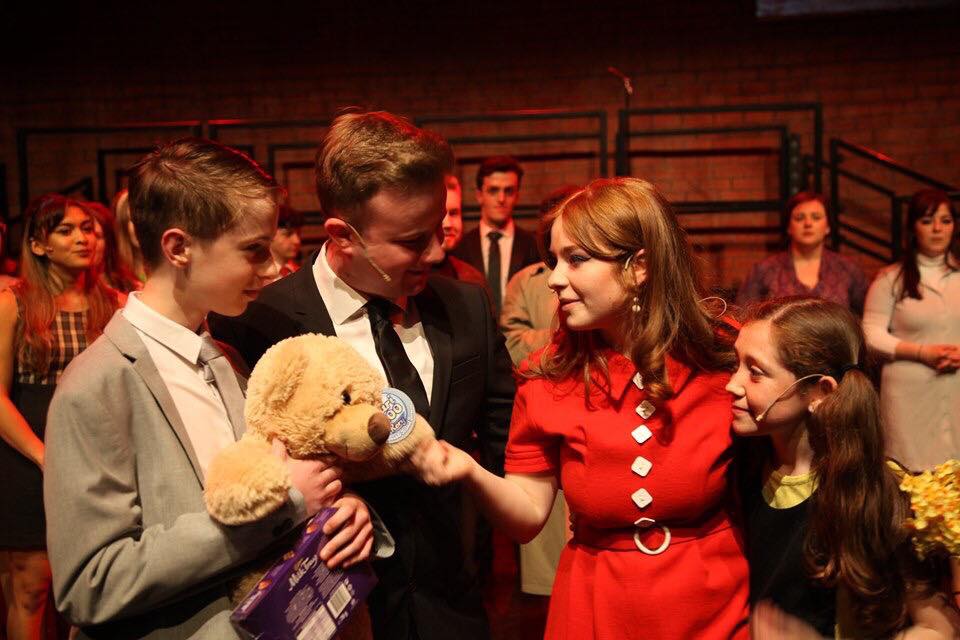 As Hopkins, Tom played the role with great humour, the character being a rather exaggerated buffoon with wildly comical facial expressions. The physical comedy is very entertaining and well measured. Playing his wife was Rosa Hopkins, who managed to convey her loathing of her husband so well with a simple withering look, whilst also being a surprising supporter of his female workforce.
Making her debut with MMY in this production is Meg Ellis in the role of the very likeable but ditzy Clare which she completely made her own.
As Tooley, Billy Morrison gives a hilarious, rather scary and aggressive performance with 'Trumpesque' diplomacy...I loved 'This is America'.
All the Dagenham ladies are a force to be reckoned with, particularly Connie (Keirah Kirton) and Beryl (Shanice Butterworth): down to earth and feisty but such wonderfully big characters.
This is a real feelgood musical – the songs are instantly likeable and uplifting and the overall feeling is one of empowerment and positivity. The show reflects the attitudes of the time, when even women didn't equate themselves with men and didn't expect to be treated equally. Those attitudes seem ludicrous today, even to those of us who grew up with them.
This show is vibrant and powerful with great humour and an important message. There are so many shining stars in this production, if I were to mention them all, you'd be reading this review for the next few hours. Take it from me: every single person gives a professional, exceptional performance which you simply must see. Ergo...everybody out!
Reviewer: Nicky Lambert
Reviewed: 20th June 2019
North West End Rating: ★★★★★