"You see this face, you see this face, this face can split open with warmth and humanity. It can sing, and tell the worst, unfunniest stories in the world to a great mob of dead, drab erks and it doesn't matter, it doesn't matter."
So says the character Archie Rice in The Entertainer to an imagined threadbare audience in a half empty theatre. It was a shame that for this production there was a small crowd in a decidedly chilly Opera House. It didn't help that the show started half an hour late due to unexplained 'technical issues'.
The Entertainer was written in 1957 by John Osborne following the humiliating Suez crisis that caused a crisis of confidence in the nation and a re-examination of our place in the world.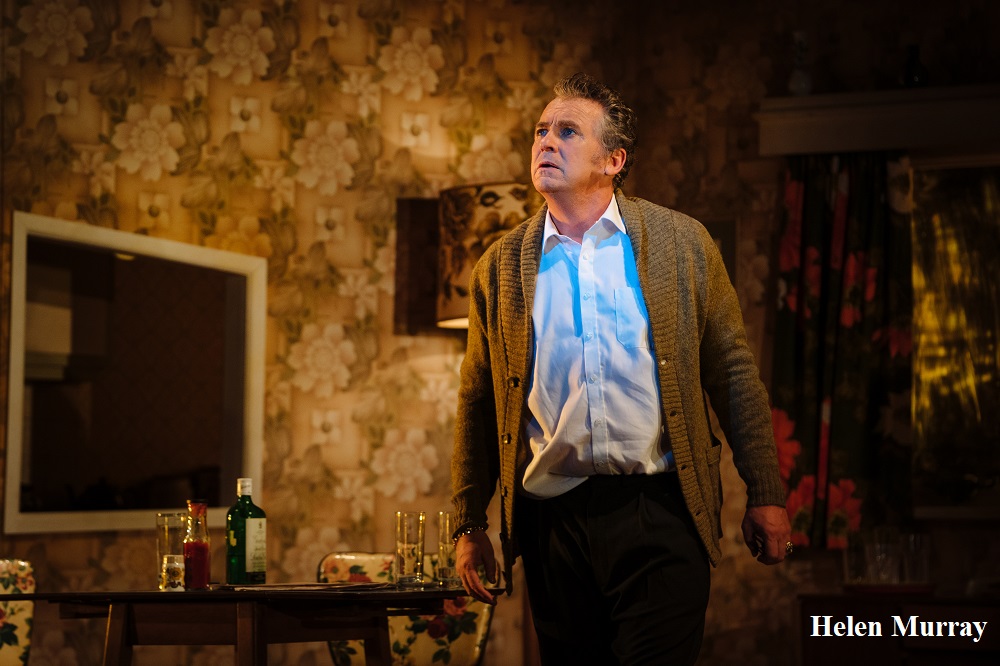 Osborne reimagines the country through the lens of a faded misanthropic music hall entertainer attempting to make his living through telling old jokes and singing old songs. Looking backwards or away from the truth all the time.
This production updates the story to the 80s and instead of Suez we have the Falklands War with Archie's son Mick 8,000 miles away fighting in the South Atlantic.
Archie is now not a music hall act but one of the old traditional comics in the 80s still trying to make a living telling sexist gags and Mother-in-law jokes. He is fighting the cultural change coming in the form of alternative comedy.
This was an interesting aspect of this production, politically incorrect jokes in these PC times. You could feel some of the audience flinch at the gags perhaps not realising that the comic is a wreck. The joke is literally on him.
I got the feeling that some in the audience took these jokes at face value. One or two walked out but they could have just been leaving the cold auditorium or they needed to leave early because of the delayed start.
Some of the songs from the original play were updated or changed. Also some minor characters were cut and scenes taken out. Plus there were the risqué additions to Archie's routine that were completely in character but they could have offended some audience members.
Shane Richie played Archie with natural force and drive. He is a charismatic actor able to reveal that under Archie's extrovert bluster, his bad jokes, his awful behaviour and his lies there is a man slowly drowning as he searches for something true and pure.
Archie's father Billy was played with wonderful feeling by Pip Donaghy. He was cantankerous, angry with a touch of Alf Garnett railing against a world he no longer understands.
Diana Vickers played the daughter Jean with passion and control. Her character is the moral heart of the play and in less skilful hands she could become too dogmatic.
I think Phoebe, Archie's wife, was played by the understudy Alice Osmanski. Apart from looking younger than her stage daughter she brought out the neurotic insecurity of this woman who has to live with an egoist like Archie.
It was a brave idea to update the play to the 80s, some ideas worked and some didn't. Though like he said, "it doesn't matter." In the end you are just left with the music.
Reviewer: Adam Williams
Reviewed: 28th October 2019
North West End UK Rating: ★★★