It may have been damp and miserable outside on Tuesday night in Hull, but inside the Hull New Theatre a magical scene greeted theatregoers, with giant snowflakes falling on to fir trees, coating their branches inches deep in white.
The stage was, literally, set for The Russian State Ballet Of Siberia to silence the chatter of the packed theatre, as the scarlet curtain rose to the strains of Tchaikovsky, expertly played by the ballet company's own orchestra, conducted by Anatoliy Chepurmoy.
Living a charmed and innocent life among her friends the Snowflakes, and guarded over by her protective dad, Father Frost, in a winter wonderland, the maiden of the title is desperate to spread her snowy wings to discover what life is like outside her snow-globe existence.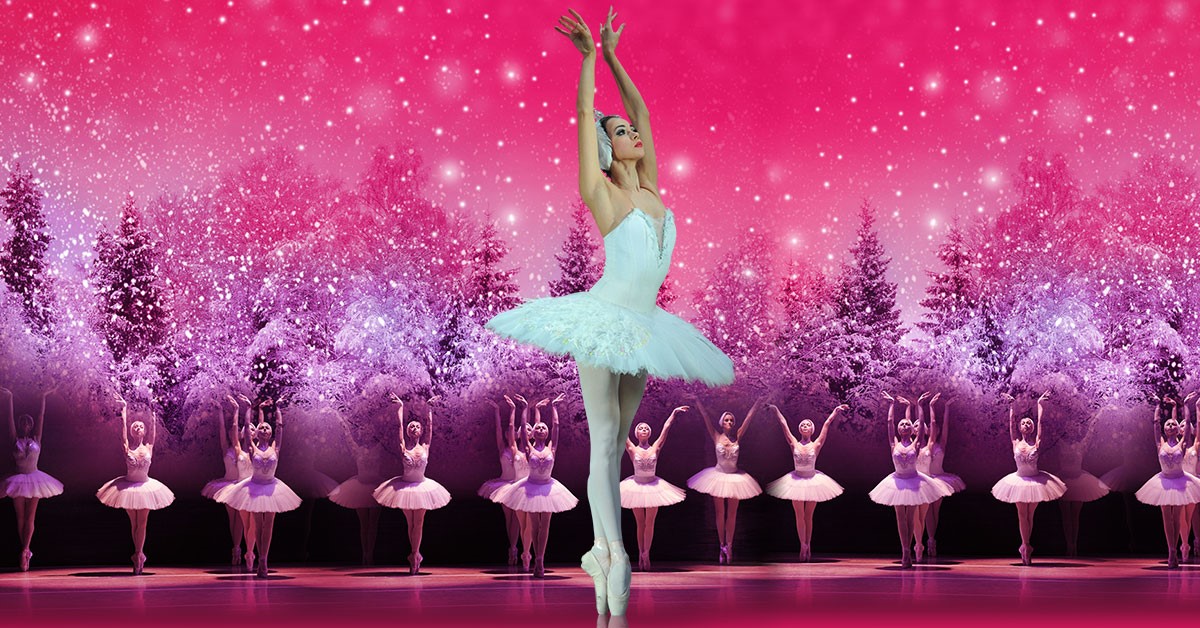 Running away from the Snowflakes, the beautiful Snow Maiden (a sublime performance by Ekaterina Bulgutova) begs her father (Alexander Kuimov) for permission to visit the nearby village of Berendeyevka, where villagers are gathering to celebrate the winter festival of Shrovetide.
Against his better judgement, he lets her go and soon Snow Maiden is the talk of the village, especially after a young shepherd called Lel (Daniil Kostylev), invites her to join their celebrations.
Meanwhile, a young merchant, Mizgir (the unbelievably talented Ivan Karnaukhov), arrives, looking for a bride. He turns his nose up at those offered, until he espies the lovely Kupava (Anna Fedosova), who is equally smitten with him.
However, when Lel and Snow Maiden arrive on the scene, Mizgir is set on making her his bride, much to the distress of Kupava. Confused, Snow Maiden runs away deep into the forest, where she calls on her mother, Spring (Anastasiia Belonogova) to help her have the capacity to love.
Granting her this wish, Spring warns her daughter to keep out of the sunlight.
When Mizgir appears, Snow Maiden is so overcome she rushes into his arms, forgetting her mother's warning – happy ending it ain't. A shaft of sunlight strikes the would-be lovers and, to the amazement of we in the equally enamoured audience, she disappears, melting in front of our eyes.
Overcome with grief, Mizgir throws himself into the river, while back in the village, Lel and Kupava come to realise how much they care for each other, so it looks like happy ever after for those two.
I have to confess, dear reader, that even after reviewing dozens of ballets over the years, I still don't know my pas de deux from my plié and my arabesque from my avant. But I do recognise sheer talent when I see it. And I defy anyone to find fault with such a magnificent spectacle as this simple tale, brought to life so vividly by the atmospheric music, stage setting, costumes and drama – not forgetting, of course, some breath-taking ballet.
Each and every performer thoroughly deserved the lengthy, and rousing, applause at the end. And I did detect an extra loud cheer for Kostantinos Karavos, one of the village's wandering clowns. Hull born and raised, he did our City of Culture 2017 proud.
Reviewer: Jackie Foottit
Reviewed: 23rd January 2018
North West End Rating: ★★★★
Artistic director: Sergei Bobrov
Music: Pyotr Ilyich Tchaikovsky, played by The Russian State Ballet Orchestra of Siberia, conducted by Anatoliy Chepurmoy
Choreography: Sergei Bobrov and Mark Peretokin