Annie tells the story of a young orphan who dreams of her parents coming to rescue her until she gets taken out of her orphanage by the parents she didn't expect. It has fantastic music by Charles Strouse with great lyrics by Martin Charnin. The songs are catchy and full of optimism, which is definitely what we need in the world we live in. Nikolai Foster's direction alongside Colin Richmond's design makes for a very slick, fast paced production and Nick Winston's choreography, as always, is vibrant and great fun to watch.
Taziva-Faye Katsande played the title role brilliantly. She had a great maturity about her and demonstrated some very strong vocals, particularly in the iconic song 'Tomorrow'. Craig Revel Horwood plays the iconic role of Miss Hannigan.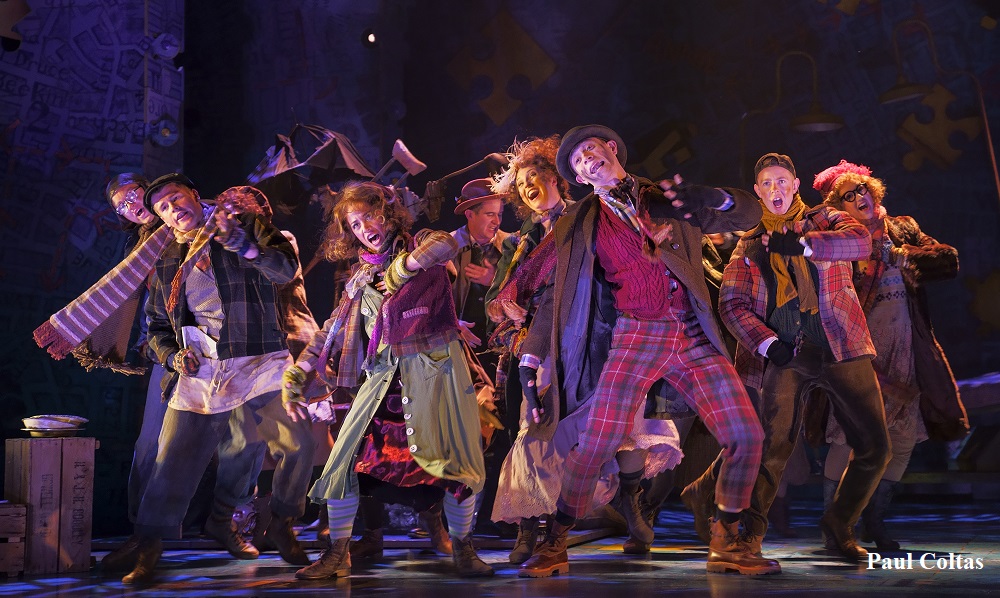 He commands the stage and takes no nonsense. His vocals are outstanding, his performance is very funny and he moves across the stage beautifully.
Alex Bourne is fantastic as Daddy Warbucks and it is clear to see why keeps being asked back to play the role. He really epitomises the role. He has a brilliant connection with Katsande and his gradual warmth of heart is portrayed almost perfectly. Carolyn Maitland gives a wonderful performance as Grace Farrell. She is full of warmth, perfectly likeable without being too sickly sweet and her vocals are truly stunning. Richard Meek and Jenny Gayner make a fantastic double act as Rooster and Lily. They add a great energy to the show and are great fun to watch. Meek gets the perfect balance between OTT and intense, and is quite terrifying at points.
The show boasts an exceptional ensemble who all play their numerous parts fantastically. The highlight of the show is definitely the talented cast of orphans. They have so much energy, their combined vocal power is fantastic and they all really become their characters. Orla McDonagh's Molly was particularly enjoyable to watch.
This production of Annie gets the right balance between fun and gritty. It isn't too sugar-coated but it is light hearted and thoroughly enjoyable. This is a show that everyone of all ages can enjoy.
Reviewer: Jacob Bush
Reviewed: 4th June 2019
North West End Rating: ★★★★