This Showcase of Dance was presented by The Northern Ballet School who have their home inside The Dancehouse Theatre. One thing I find rather strange however, is that The Northern Ballet School has an international reputation and attracts students from all corners of the world, with students coming from South America, Central and Eastern Asia and Europe and yet, to mention their name in their home city, they are comparatively unknown. This is such a shame for Manchester though, because The Northern Ballet School consistently produces work of very high quality and keeps the bar raised high with everything I have seen them do. Their graduates often finding employment very soon after leaving, to join famous ballet companies, international show dance companies or other work within the performing arts industry; it is a regular hive of talent and creativity.
This evening's showcase was the swansong for many on stage tonight, as they are this year's graduates of the school, but with what must have been around 100 performers on stage this evening ( I didn't count ) it would be impossible to single any one of them out. Good-bye to you; I wish you much luck and success, and I have enjoyed watching you both this evening and in prior shows.
Before I write about the performers though, there are two things which I feel, from an administrative perspective would have worked more in your favour. First, as an audience member, not connected to the school or the dancers, coming simply to watch the show for the pure enjoyment of so doing, I found it hard to accept that many of the numbers shown in this showcase were pieces that you have performed before, with the same dancers and using the same choreography. (mostly). The title of the show was different (it's a 'showcase' now) but many of the items contained within the showcase I had already seen before and so others had too. Disappointing.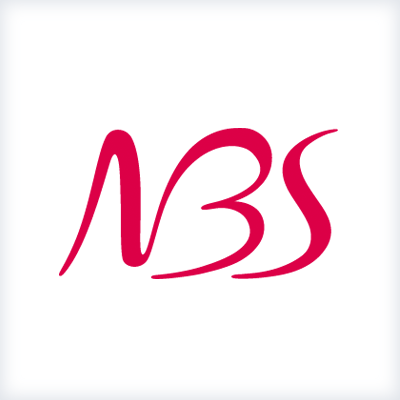 The second thing which I found to work against you was deciding to have two intervals. The showcase started at 7:30pm and came down about 10:00pm. Surely that is the standard length of a show and needing only one interval?! The two lengthened the show and made it all feel a lot longer than it actually was; and you had a few who simply didn't return after the second interval.
Act 1 of this evening's showcase started with an extract from the second act of Adam's famous ballet Giselle; and although superbly danced, I had already seen this as part of the whole ballet in December. Following this came two numbers which were new to me, and proved to be not only very popular with the audience in general, but also were two of the best numbers of the whole show. Imaginative and interesting choreography, using different sized groups and good use of stage space, some amazing pictures were created. The first of these was a tribute to Michael Jackson which saw a huge screen at the back of the stage come into play for the first time in the showcase, and was used for mostly every number from then on to show images to compliment the dances. Here they showed images of The King of Pop himself as the dancers donned tap shoes and wowed us all with their version of 'Beat It'. You could not have asked for a more contrasting piece to follow Giselle! The second was an equally up-beat and modern pop number, this time Lady Gaga's G.U.Y. which brought more than a hint of sexiness and sensuality to the proceedings!
Following this, then the company performed, again, albeit it quite excellently, another repeat from a previous show, The Cell Block Tango. The Final Dance from Steel Pier, and the Moulin Rouge version of Diamonds Are A Girl's Best Friend followed this. And these two, I feel certain have been performed before, although I don't remember them being done quite the way they were this evening, and so maybe these were different choreographies. Again, both danced incredibly well, and ending the first act on a high.
Act 2 started ironically with a piece entitled, I've Heard That Song Before, and indeed, I had. This was also a number which was presented in the last dance showcase this school performed, just as the small incidental acting piece which followed it and the subsequent dance, Just In Time were too.
And so now once again to something new, at least to me. This was a dance number called The Secret, and Anthea Garrett, this piece's choreographer had used lots of different groupings from pairs to the whole ensemble working in apposition with each other and I really liked the ideas, however unfortunately this dance came across as the least rehearsed and was just a little ragged sadly.
But fear ye not, for this was followed by a ballet sequence of which I knew nothing. This was a delight to watch simply because the whole point of a ballet is that it tells a story. Therefore, for those who, like me, had no idea what the story was, the dancers needed to be able to make me understand the story, which actually, I did. Had I have read the programme before the start of the second act I would have known in any case I assume, but I didn't (honestly) read the programme in the interval and so this was a lovely surprise for me, and I thoroughly enjoyed it. With music by Abel Korzeniowski the piece was entitled 'Juliet - A Thousand Good Nights' and was a tribute to and commemoration of the 400th anniversary of William Shakespeare. Again loving the use of space, shapes and groupings, and beautifully enacted.
And then we were back to Sex again, oops, no I meant Sax; or there again, maybe I did mean sex after all!! Black sexy leotards with white or beige jackets and heels, dancing to a funky modern night-club beat, the piece was called Sax, but could just as easily have been Sass. High energy crow-pleaser with disco lights and pumping music and bodies.
Following this was a piece of music that I hate, (sorry, but I do - no reflection on performers at all!) and since I have already reviewed this the last time I saw it, I'll move on! (You Gotta Have A Gimmick).
To finish the second act, we were treated to what started out as a single dancer with a screen behind showing waves lapping a cliff-enclosed beach, soft and gentle, and as more and more dancers joined in the music and the dancing became louder and more frenetic building up to a kind of orgasm, which, died down again and as dancers left the stage the music softened and the final two dancers simply lay down as the final soft notes of music diminuendoed to silence. The music was by the famous contemporary composer Ludovico Einaudi, and the piece, 'Gasp'. Beautiful.
And so finally to the third act of this evening's offering. This started with three numbers from Little Shop Of Horrors which the company had already performed previously.
Following this was a very interesting piece indeed. With the style and colour of costume, chunky black leotards, and the stilted feel of the choreography, it seemed very much to hark back to the era of experimental theatre when physical theatre and movement-based theatre was very much the new-wave and avant-garde. The music though was too modern for it to be a true homage: Statera by Philip Glass; but the slow, measured monotony, and repetition of Glass's minimalist music was superbly recreated in movement, and the angles, straight and erect and then leaning, with a beautiful final lean to end were really stunning. If you could only have held that final position for half a second more before the blackout it would have been just breathtaking!
Next to come was an incidental and almost inconsequential dance piece which served as a lovely transition between the deep and meaningful picture-allegories of the Glass piece to what was yet to come; this was a light and 'fluffy' number called The Runaround. Maybe it is a gap in my knowledge spectrum or maybe it was a little odd, but I didn't understand the image projected onto the screen for this song. It was the face of a black woman and the word 'Government'. Is my education missing something here?
The final section in tonight's showcase came from Leonard Bernstein's 'On The Town' and they performed Lonely Town and the Times Square Ballet; both of which I saw in their last showcase performance, so nothing more to add here.
And so, with music by Donna Summer (Last Dance), the full company assembled on stage and took their more than well-deserved bows. I know I have said it before, but here it is again; an extremely talented company of dancers and Musical theatre performers, and it is always a joy to watch you in action.
For my review of this company's production of Giselle see HERE! And for my review on all other items which I have seen this company perform already, then see HERE!
This showcase was once again directed by Emma Woods and the contributing choreographers were Anton Alexandrov, David Bradford, Anthea Garrett, Chris Hemsley, Judy Kent, Lee Lomas, Lisa Rowlands, Helen Vidotti and Dani Winters.
Once again, costuming (including hair and make-up) excellent, [Polly Ward, Jo-Anne Cunliffe and NBS Wardrobe] and effective use of minimal lights which were always on cue. [Gary Whittaker].
Thank you once again one and all, and for those graduating, a massive toi, toi, toi.
Reviewer: Mark Dee
Reviewed: 7th July 2016