Everyone knows John Barrowman is the king of light entertainment but his all-round skills as a singer and actor have seen him become a much in demand pantomime leading man.
The Scottish born singer grew up watching panto before he departed to Canada as an eight year old, and this year he is playing Dick Whittington in a big budget festive production at Manchester's Opera House opening on Saturday 9th December.
"This is the third time I've played Dick, and there's a little panto line for you," laughs John. It's myself and the Krankies, and we've been doing pantomime together for the last nine years, so we've developed a brand that seems to do very well, and we're bringing that joy to Manchester.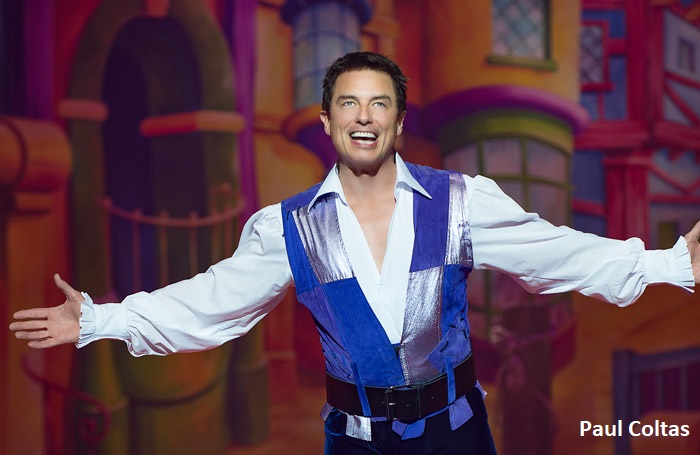 "I have a lovely following in Manchester and I will be out on the town a few times when I have a day off. I might be down Canal Street, you never know."
When the personable Barrowman began a panto run in Glasgow it was a surprise when he choose the Krankies as his co-stars. For those unfamiliar with The Krankies they are husband and wife team Janette and Ian Tough. They were big TV stars in the 1970s, and their shtick is diminutive Janette plays cheeky schoolboy Jimmy Krankie, and Ian his long suffering dad, as much slapstick hilarity ensures.
"I said we have to bring The Krankies out of retirement so they came back. A lot of people in the business told us that we would not get along because I'm an actor with some success, and they are comedians who have had success, so we both have egos. What they didn't realise we both love comedy and performing, and the three of us together it just gelled.
"We have this camaraderie onstage that they've said they never had with other people, and I've certainly haven't it with other comedians, so we just go the flow and have a laugh."
One of the great joys of panto is when it all goes wrong and the cast have to improvise as they helplessly corpse onstage. The audience become their co-stars as the fourth wall is well and truly smashed down creating a unique bond between the cast and the fans.
"We find if it goes wrong, and we find way a way to make it work, then we make it go wrong every night. That's one thing they're good at - and I have to say with confidence I'm very good at - is we can make something that is planned look like it has happened accidentally.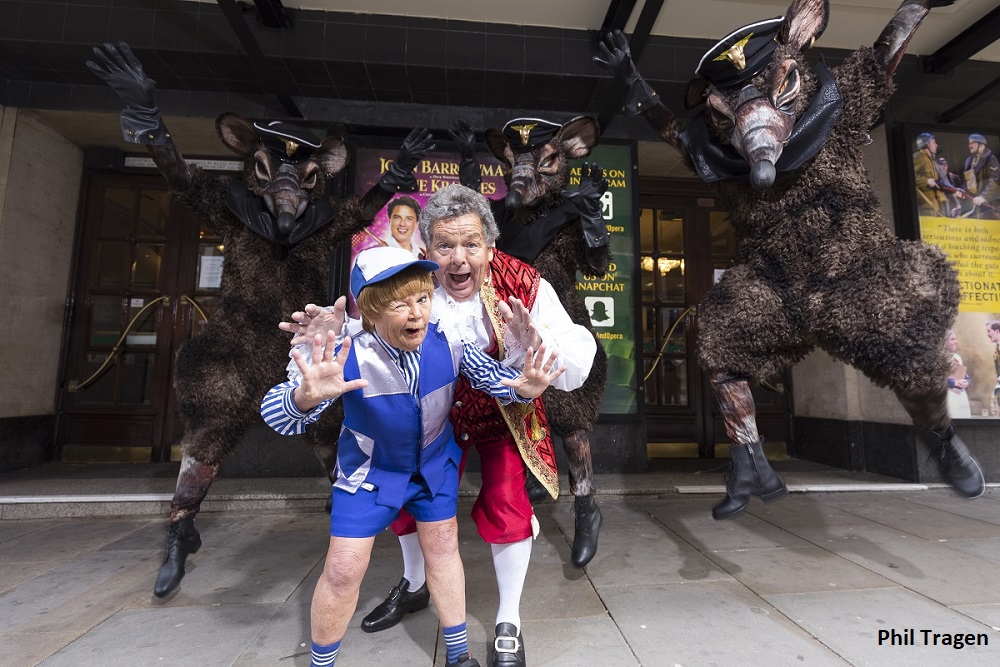 "The audience is part of the show from the moment you walk onstage. The moment any character steps forward and starts the introduction the audience know they are involved, and I love knowing they are going on the journey with you. If the fourth wall is right up there that's fine as you are telling a different kind of story, but this is fun, and it's a great night of family entertainment."
Despite the relentless pressure of a long panto run, often with two shows a day, performers come back year after year because they can really let their hair down onstage as the planned and unplanned madness erupts around them. But for Barrowman one performance turned into a near death experience when an animal he was working reacted badly to the onstage mayhem.
"I'd be working with the horse the whole season and it was the second to last performance," recalls Barrowman. "I came onstage when the horse got spooked, and I was riding bareback, so I didn't have much to hold onto. I know it was going to happen, the next thing I knew I was flying through the air, and in my head I was thinking this is going to hurt.
"I landed onstage and once I landed I finished the song then turned to the audience and said we are going to have to pause the performance as I am in extreme agony and we will be with you in a second. I was rushed to hospital, but I decided to come back the next day as I hadn't broken anything, and did the final two shows."
One of the funniest things about panto are the pre-show photo calls when big name American performers look utterly bemused at being forced to wear outlandish costumes to take part in a great British theatre tradition that has no equivalent across the Atlantic.
"American performers don't get it. They don't get breaking the fourth wall, that interaction with the audience and the stupidity onstage.
"Someone told me they were working with an American performer and they couldn't explain the gag as you just had to do it, and they wanted to break the gag down and see why it worked. Just do it and it'll be funny, and they couldn't understand that it was a double entendre about a rooster, but using the slang calling it a cock, and they just couldn't get it."
Despite his troubles with a horse Barrowman is a showman who relishes all the challenges and rewards a successful panto season brings to the cast.
"I may have had a bad day, but as soon as I walk on that stage Dr Theatre takes over, and for pantomime it's about the introduction to theatre for kids and a family audience and that's what is important to me," notes Barrowman.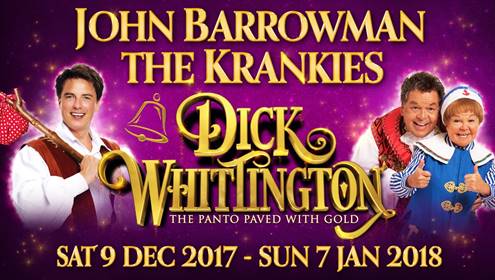 "I've been doing panto for 10 years or more so I've been fortunate that some of the kids I performed for then are bringing their kids with their with parents and grandparents. It's a generational thing with people saying to me at stage door your panto was the first show I ever went to, and now they are bringing their kids. That's awesome.
"If that's the only theatre they go to all year round that's fine as they are going as a family unit which is bringing joy to everyone."
At one time Barrowman seems to be on our TV screens almost constantly, but recently he has been starring in the hit superhero series Arrow commuting from his Palm Springs home to Vancouver where the show is shot.
It is a return to the word of sci-fi TV for Barrowman who became a global star playing Captain Jack in the Doctor Who spin off Torchwood. Since then he has set up an agency to help his fellow sci-fi-stars tour fan events across the globe, so is there any chance Captain Jack might make a comeback?
"I'd love for Captain Jack to be involved with the 13th Doctor but unfortunately when I've tried to bridge that gap I've always run into bureaucratic brick walls. But having done all the comic cons and conventions round the world I see the popularity of Captain Jack with the audience. Doctor Who is no longer about the British market as it is massive in America.
"I know Captain Jack fans are hungry to have him back, so I leave that in the hands of the fans to deal with the BBC."
Dick Whittington runs at Manchester Opera House from Saturday 9th December to Sunday 7th January. To book www.atgtickets.com/venues/opera-house-manchester