Buxton Opera House was alive with excitement this evening for the opening night of the Broadway musical; Hairspray, with a red carpet entrance and the most fantastic new hampers of posh pickings available; it really made the whole theatre experience special before you've even taken your seat.
Some musicals just evoke happiness and joy from start to finish, the current touring production of Hairspray the Musical is one of those musicals; from the very first song, you are hooked with its catchy hooks and lively dancing, and from then on in, it's two and a half hours of pure pleasure.
The new production has a cast of over 30 which makes every number on stage really dazzle with razzmatazz; the big, big hair, the 60s costumes and the powerful numbers.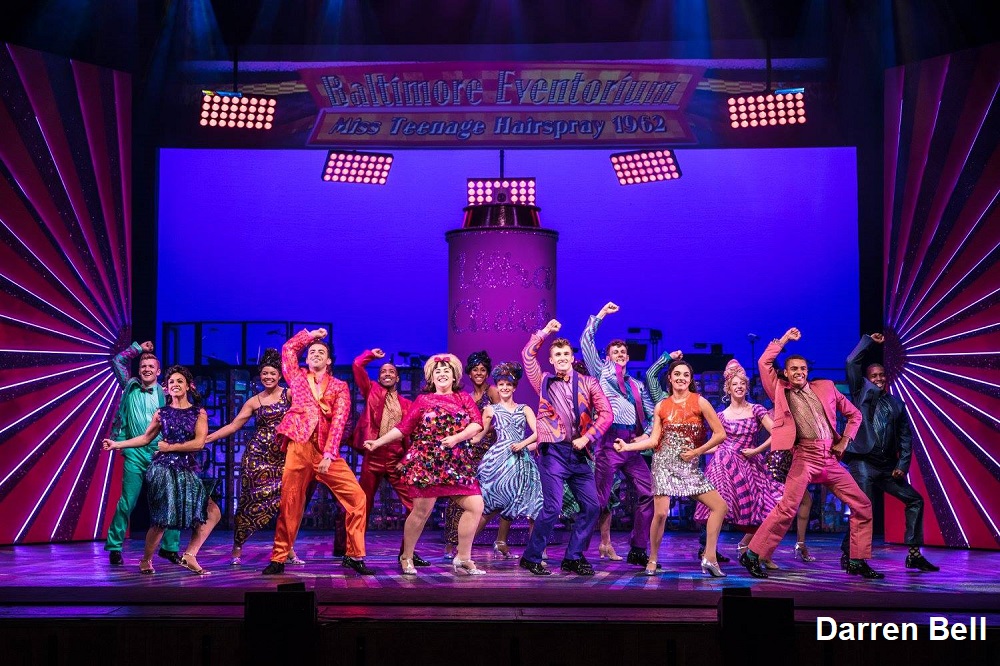 The cast really make this production; Rebecca Mendoza plays the lead; Tracy Turnblad and delivers a gutsy outstanding performance throughout along with her on stage parents; Edna Turnblad, the role famously played by John Trovolta in the recent film remake is cast wonderfully with Matt Rixon and Norman Pace playing the doting husband; Wilbur, the two have excellent rapport and when a prop failed on Pace, they ablibbed remarkably and had the audience in stitches.
This musical plays song after song and I can guarantee your feet will be taping and you'll be dancing in your seat before you know it; with music by Marc Shaiman and witty lyrics with Scott Whittman, it's a sure fire hit.
The storyline is of course based on the 1988 film written by John Waters and touches on really interesting taboo subjects of the sixties with a backdrop of racial segregation and white privilege in the USA; this is a touching story and one which makes you feel all warm inside about a young girls fight to change attitudes and outdated customs along with her friends; Penny played by Annalise Liard-Bailey and Seaweed played by the terrific Layton Williams who really shines in this production; I knew him from BBC's Bad Education but he's far more talented than I had previously credited him, the whole cast just blew me away tonight; Gina Murray as Velma Von Tussle was every bit a perfect musical villain and Brenda Edwards' vocals as Motormouth Maybelle were exceptional and worth the ticket price alone.
This is an extremely high quality, high energy musical experience the whole family will enjoy, and for me; better than the movie!
Reviewer: Max Eden
Reviewed: 23rd October 2017
North West End Rating: ★★★★