As the storm battered down on Liverpool, I took refuge in the beautiful Empire theatre, with Neon lights and lots of energy, Flashdance -The Musical was my Solace.
The new production is just one big eighties love-fest, written by Tom Hedley, Robert Cary and Robbie Roth, it features hit after hit of nostalgic eighties fun, based on the original motion picture.
This new touring production features the incredibly talented Joanne Clifton taking on the lead of Alex Owens and surpasses all your expectations in the role.
If you've seen the movie, you'll know the story; factory welder Alex Owens dreams of a life as a professional dancer and with the support of her boyfriend and boss's son Nick Hurley played by the charismatic Ben Adams who most will remember from the successful A1 boyband.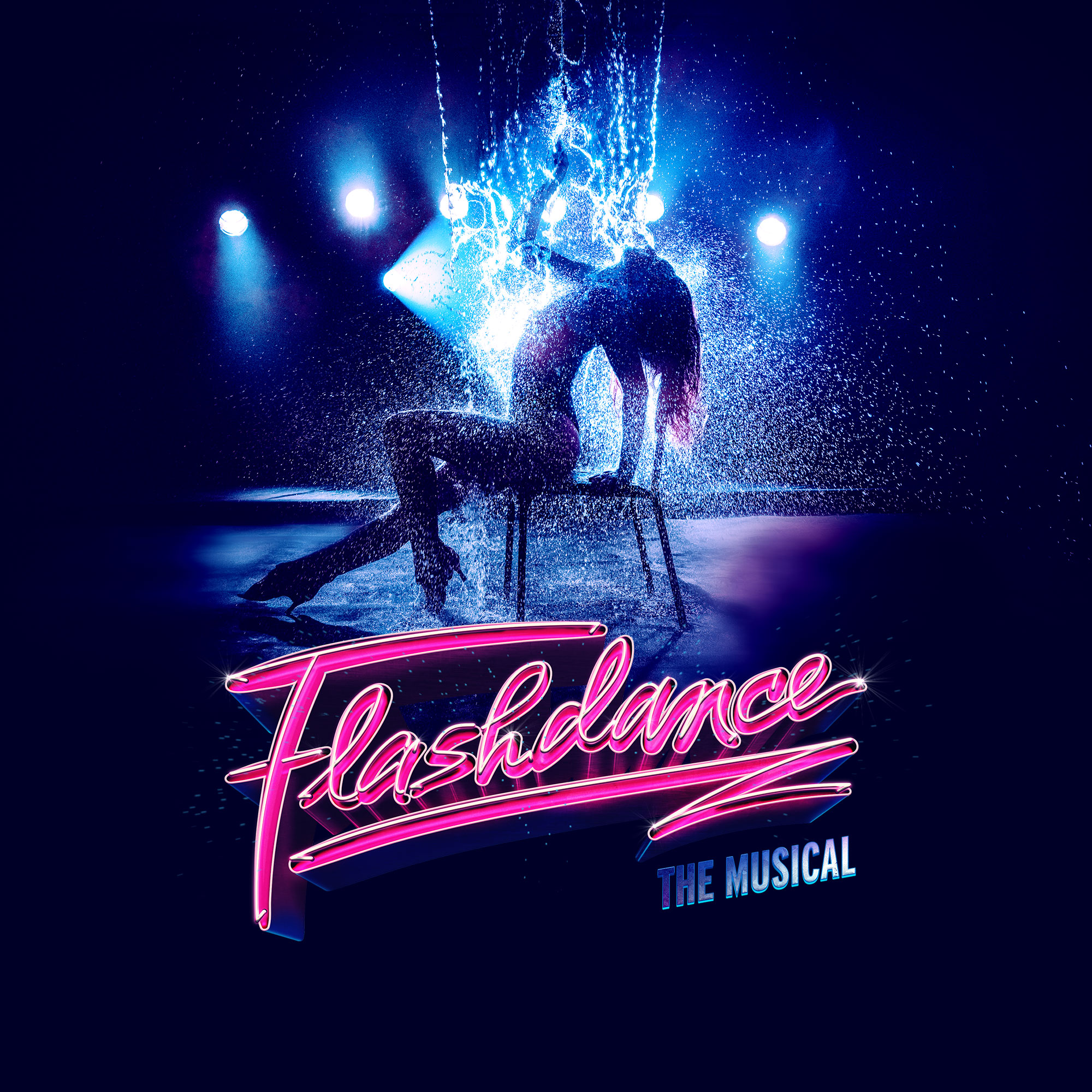 The lead; Clifton is already a dance star in her own right with critical acclaim for her role in Strictly Come Dancing but it's in this musical that her real talent shines through, a performer who makes the whole thing seem effortless, fun and exciting, especially surprising me with pitch perfect vocals and I still have goose bumps after that water pouring scene at the end of the first half. The two share wonderful chemistry on stage with their duets; 'Hang On' and 'Here and Now' - two individuals who work so well in sync with each other, you'd think they'd been touring together for years.
The storyline isn't edge of your seat stuff, there are a couple of side plots running alongside with Best-Friend Gloria played by Hollie-Ann Lowe being taken down a darker path but it's never too much and is still very much a family friendly musical. Although the storyline isn't the strongest, the dancing and skill on stage more than make up for it; this is a dance show and it gives you the wow factor from the very beginning, add to that bright outfits and clever stage designs and you can see why the audience love it, the soundtrack has the iconic songs you'd expect such as the iconic 'What a Feeling' but also features 80s classics that are sometimes overlooked like 'Gloria' and 'Maniac', it's a shame the sound wasn't quite right on a few numbers and there was a number of technical sound issues with microphones and levels that plagued this performance but putting that down to first night gremlins, everything is big and exciting in this production directed by Hannah Chissick, if this show was a hairstyle; it would definitely be a huge perm, it's bold, it's nostalgic and it's electric!
Reviewer: Max Eden
Reviewed: 16th October 2017
North West End Rating: ★★★