Following on from the success of The Addams Family last year I was looking forward to Hyde Musical Society's production of Bonnie and Clyde this year. After tonight's performance I now cannot wait until next year. Bonnie and Clyde is a well presented production with a very strong leading cast and ensemble directed by Nigel Griffiths and choreographed by Jean Ashworth.
As we took our seats a car sat centre stage bathed in a blue light which as the show began gave way to video projections showing the day Bonnie and Clyde's luck finally ran out and they were gunned down in a hail of bullets.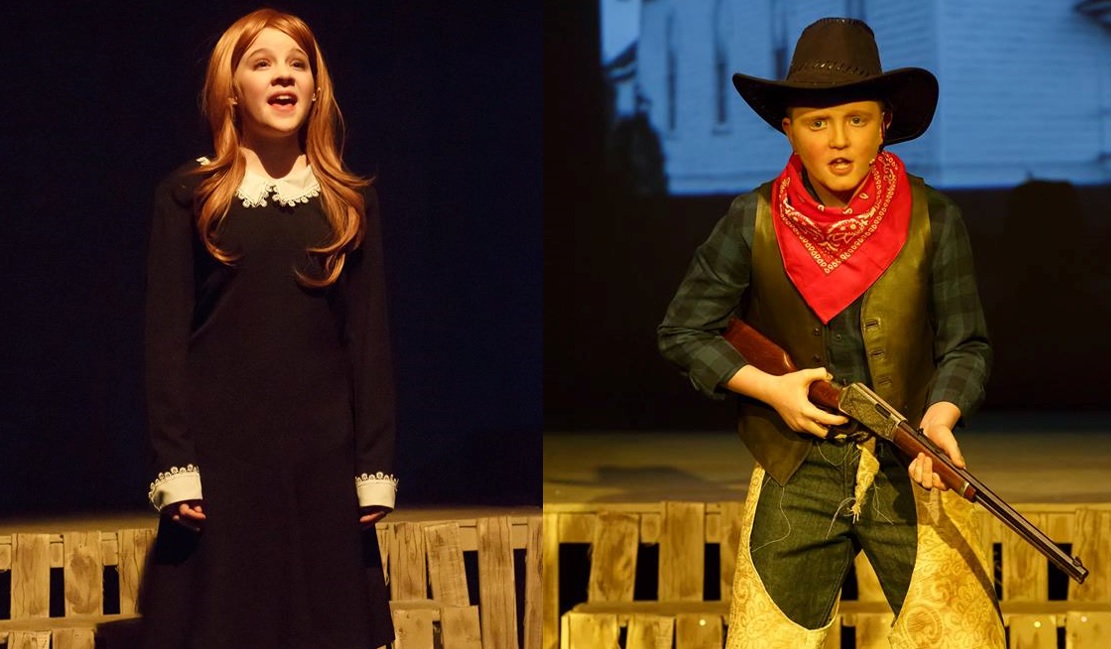 There is no secret to this story, we all know the story of the Barrow boys and Clyde's relationship with Bonnie. What you may not realise, as this musical is not performed as often as it should be is the story surrounding the couple and the events that led to their ultimate demise.
Musically this is a joy of a show, featuring gospel, rockabilly, and blues music there is more than one song you will leave the theatre humming after the show. Whilst I mention the music, the live orchestra housed upstairs in the bar of the theatre is expertly led by Paul Lawton and sounded amazing tonight.
As the story begins to unfold we meet the young Bonnie and Clyde played by Natalia Jacques and Alex Lythe with confidence, Jacques especially is a real talent to watch and I have no doubt will be a leading lady on the festival Theatre stage in a few years.
The action then snaps to adulthood with Sophie Lord and Nick Ward taking on the elder guises. This is a superb piece of casting, their chemistry on stage is electric and both have powerful voices which were used well throughout the evening with "Dying Ain't So Bad" from Lord and "Raise A Little Hell" from Ward particular highlights.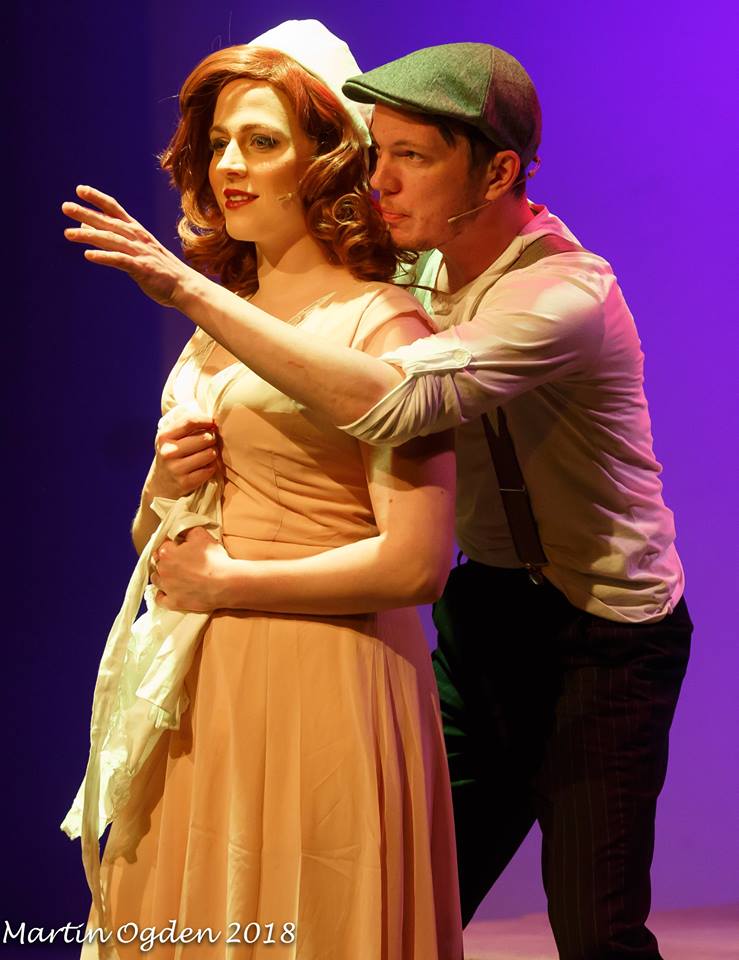 As well as the two leads we meet Clyde's brother Buck (Ben Mackenzie) and his wife Blanche (Helen Claire Rose) who again showed amazing chemistry together on stage with vocals to match Lord and Ward.
The supporting cast here deserve a mention too. Gavin Chadwick pops up in numerous different guises (4 according to the programme). Catherine Stockman (Eleanor), Kira Richardson (Trish) and Mary Platts (Stella) sing the superbly written and funny "You're Goin' Back To Jail" with Mackenzie and Rose. And for me, one of the musical highlights, Mathew Rigby leads the Gospel number "God's Arms Are Always Open" with authority and power.
A huge problem when producing this musical are the number of different locations in which the action takes place. A clever multi-level set from Paul Wilson helps overcome this obstacle well with projections on the back screen illustrating both locations and the timeline of the story. Tonight's performance wasn't without its technical glitches which were at times a slight distraction, however I am sure these will be ironed out for the rest of the run which ends on Saturday.
Finally I must mention the programme for this production. Time after time when going to see shows we as reviewers are gifted a copy of the programme so as to be able to mention the actors, production team etc by name and they are all pretty much of a standard format. Not tonight, the one placed in my hands tonight was imaginative and unique as were the way they were sold in the auditorium prior to the performance. I won't give anything away, you'll have to go and see the show to find out, but huge congratulations to Gavin Chadwick for producing something aesthetically different.
Bonnie and Clyde continues at Hyde's Festival Theatre until Saturday 24th March and as the show is not a regular fixture on the amateur circuit in the region I urge you to go and see it before it closes. Tickets are available from https://www.ticketsource.co.uk/hydemusicalsociety with best availability tonight, Thursday and Friday.
Reviewer: Robyn Stoares
Reviewed: 20th March 2018