The Theatre Royal, York closed its doors in 2015 in order for a £6 million redevelopment to take place, bringing the Theatre into the 21st Century. The theatre is scheduled to re-open on the 22nd April with the first production to be the highly anticipated "Brideshead Revisited". I was fortunate enough to be invited along to a pre re-opening Press Event for an exclusive look behind the scenes and the opportunity to speak to various people involved with Theatres' in York.
The theatre has been in its current site since 1744 when a Mrs Elizabeth Keregan obtained permission of the Corporation of York to build a permanent home for her itinerant players. She worked the remains of the largest medieval hospital in Europe into the fabric of her building and subsequent generations have by increment grown this complex and intriguing theatre building by making the most of what has come before. Today, the building is simply stunning and the architects have been sympathetic to the medieval and Gothic that York is well known and loved for. Hexagonal "mushrooms" as our tour guide referred to them as featured throughout the entire building - these being a structural feature with a Church/Cathedral feel to them, and the design also features within the carpets also.
The day started with tea and coffee in the Box Office area of the spacious and modern theatre, which boasts full disabled access right up to the Dress Circle, with several dedicated permanent wheelchair spots. However, luck was not on my side today as I was told that the lift has broken down and they are awaiting a part to arrive from Spain, which is due to arrive this Friday, so the lift can be repaired before the grand re-opening. Once all of the guests had arrived we were led into the new cafe area and introduced to various people involved with the Theatre and its refurbishment, including Ann M Green CBE, Chair of Board who opened the event by warning us that there is still a great deal of work being undertaken and that they are not quite there yet with the redevelopment but that "the show must go on….and it certainly will!". Ann stated that out of the £6 million spent of the refurbishment, £4 million of that went on the interior, and £2.28 million came from the National Lottery's Arts Fund. Another £200,000+ was donated from the local residents of York who were keen to see the Theatre utilised.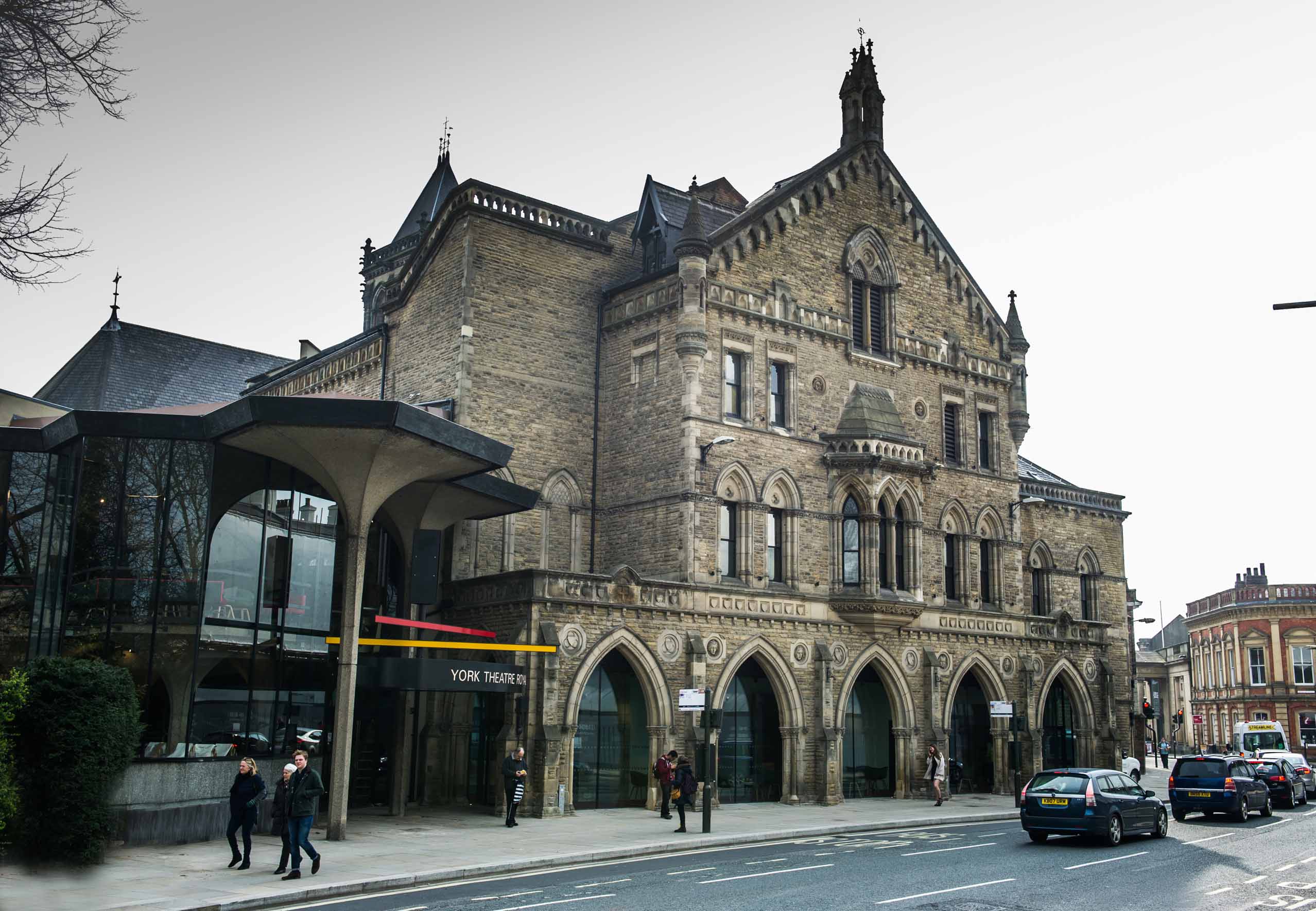 Angus Morrogh, Director/Architect at De Matos Ryan Architects stated that there was now a "wide range of ticket pricing options, aiming to make theatre affordable to all". As we saw as part of the grand tour, the "cheap seats" in the Grand Circle, which used to be benches without backrests, are now equally as comfortable as the premium seats and sport more leg room and backrests. Throughout the tour we were told that the theatre originally seated over 800 people but in order to make the experience more comfortable, the seats had been reduced to 700 and something in order to allow for wider seats with more leg room. We were encouraged to sit in seats as part of the tour, including the Stalls, Circle, Upper Circle, and I must say they were extremely comfortable and roomy, however I was admittedly a little afraid at the Upper Circle due to the height of it, however, we could see others at different parts of the tour on the stage and even "in the Gods" as it is often fondly referred to, the view was still stunning and clear.
The tour was very in-depth and nothing was left out; it was fantastic to go behind the scenes, backstage the orchestra pit and also see some of the current works in progress including a smaller studio theatre and the Keregan room, which is going to become the temporary home of popular tourist attraction, Jorvik Viking Centre, who sadly were affected by the recent flooding in York, and are in need of a temporary home until vital repairs can be carried out at their base.
The Theatre will boast a "Grab and Go" food area at the Box Office / Reception area, opening from 9am until early evening, serving ready prepared sandwiches, freshly baked jacket potatoes etc, and the new cafe restaurant will offer a Bistro service in the evenings offering a three course pre-show meal. Head Chef Phil previously worked at Castle Howard and the food and drink are all locally sourced produce including real ales from nearby York Brewery. We were fortunate to be amongst the first to sample the divine food served in the cafe restaurant after our wonderful tour and photo opportunities. Everything was so fresh and appetising and the best restaurant meal I have had in years (and I eat out a great deal!), with information given on where each product was sourced from, again, focusing on using only local produce.
After lunch we were given the opportunity to interview a variety of people involved either in the redevelopment or the Theatre itself. I chose to speak in depth with a company called #TakeOver Festival, a Company set up to give local youths in the area (aged 12-26) to get together and put a collection of short plays and performances together and perform them at York Royal Opera for one week in the Summer holidays in July. This is a totally free activity for local youths and is designed to give youngsters of all kinds of financial backgrounds to have the chance to work with other young adults, mostly of which have graduated, or are at least studying, theatre at University level. The Company itself is run predominantly by young adult volunteers who fit the latter criteria. I had the pleasure of speaking to several young adults who are a vital part of the TakeOver team and get some more information.
Firstly I spoke with Bobbie Parrish, whose role with TakeOver Festival is Production Manager. I asked her to give me her summary of what the project is all about. Bobbie stated that is simply a "platform to get younger professionals into the industry. In the wonderful world of theatre, it is extremely difficult to get a job without experience yet equally difficult to get any work experience without having had any previous experience in a working environment". Bobbie went on to explain how the company is a mentoring service, giving youngsters from the age of 12 to 26 the chance to perform. It is "an annual scheme, having an annual event ("festival") with the last one being held at the National Railway Museum in October 2015). TakeOver started as a Company in 2009 (approx).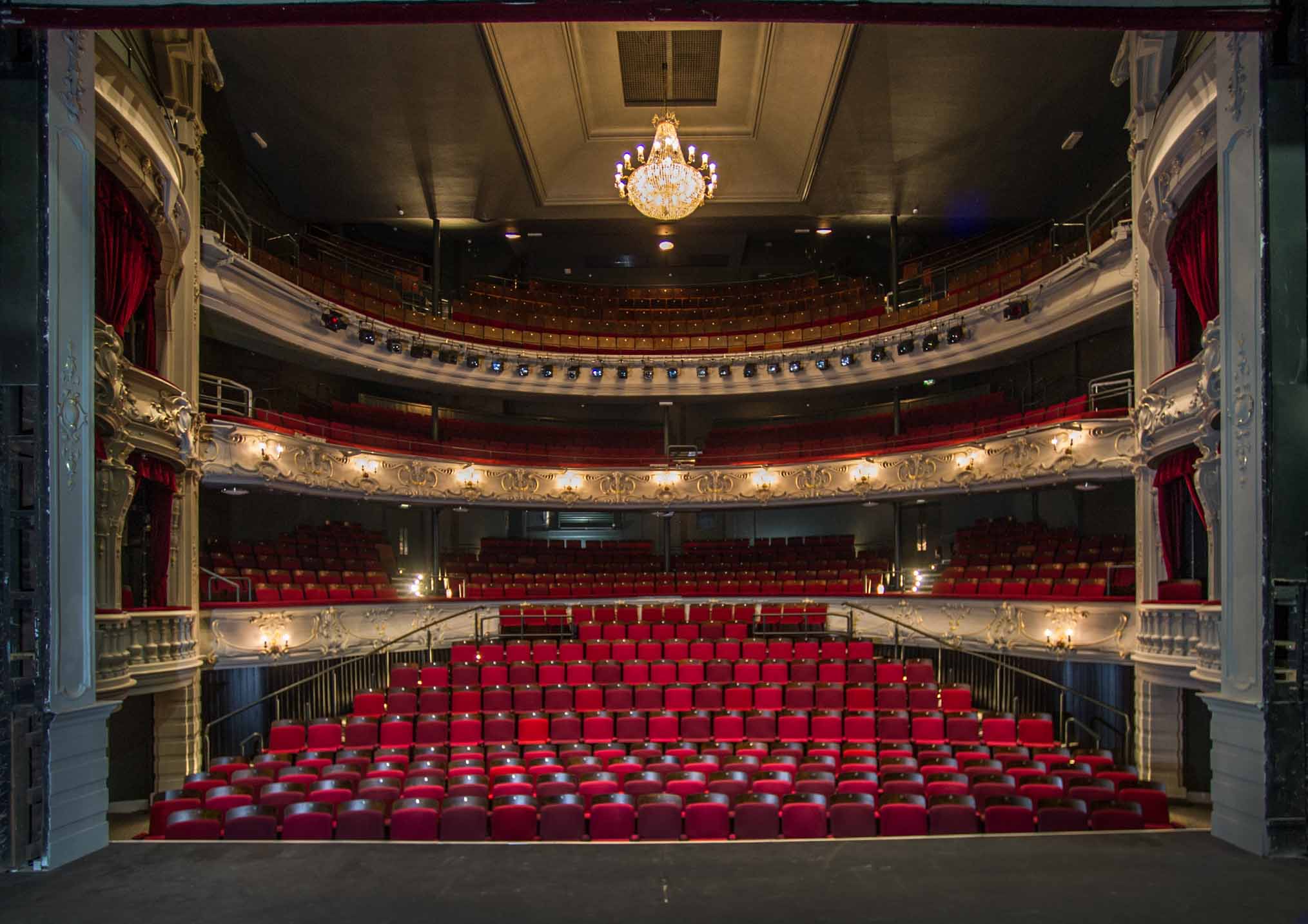 Bobbie has been into acting since she was really young, but now predominantly prefers to work behind the scenes. She is currently studying for a BA Hons in Theatre at York St. John's University, and is set to graduate this year. She has recently applied to the National Youth Theatre and Compass Young Producers Scheme and is keeping her fingers crossed for both. I wish her every success in the future, she definitely shows an in-depth knowledge for what is required to run a theatre and a performance with a successful outcome and has a genuine passion for all things theatre. I asked Bobbie if she thought there was enough opportunities for young performers to get into theatre, to which she replied she does not think the opportunities are that easy to come by, which is partly the focus of the Company. There are no fees involved for performers and some can even claim travel expenses if they meet certain criteria. Bobbie's long term goal is to become Head of Production in a theatre but is adamant she will remain in Yorkshire as she loves the County and is proud to be associated with Yorkshire!
Next I met Marketing Officer Ben Forrest, who has previously worked with TakeOver in their 2011-2012 season and is delighted and exited to be back for this years exciting season. Ben currently works full time in retail in Manchester where he lives but is keen to have a full time career in theatre. Ben graduated from York St. John's University in 2013 with a BA Hons in Theatre. His role within the company involves being part of the brochure design, in charge of social media and the website - which launches this week (www.takeoverfestivalyork.com). Ben comes from a theatrical family, right back from his Gran singing with the local Church Choir, and Ben was involved in more or less all of his High Schools productions. He originally started a degree in Business Studies but within his first few weeks he realised his real passion was Theatre and was fortunate enough to be able to change his chosen course in due time. Ben is a keen singer and performer, however his real passion and specialties are set designs and visual designs. He would love this to become his next step in his career. I then had to ask what his favourite musicals are, which he couldn't pick just one (who can?!) so he settled for Phantom of The Opera and Hairspray.
I then met Charlotte Coles, Youth Theatre Director, who has been in her role since August 2015. A graduate in Theatre Studies from Surrey University, Charlotte has previously worked with Hull Truck Theatre, which I admitted I was not familiar with but was then keen to research, in their education department and worked with children with learning and physical disabilities, along with school groups. Charlotte currently has a paid role with the Theatre Royal York working in the Box Office, and also works on a Saturday with another local Youth group "Take a Bow", a fee paying Saturday group which also receives funding from the Local Authority. She is also a Youth Theatre Practitioner and would love to have her own Youth Theatre/Stage School in the future. The current York Youth Theatre have a waiting list of approximately two years, it is so popular! Her favourite musical is Wicked (fantastic choice!).
I ended the day by giving my contact details to Charlotte after telling her a little more about North West End, and I am hoping to go along in July to some of the Festival rehearsals and hopefully one of the performances and do a review on it (of course) as I am keen to find out more about this particular company and would love to be involved in promoting them.
As part of the day we were given a booklet of information regarding the renovation as well as upcoming events, the first one being Brideshead Revisited. Until recently I never knew that this theatre existed or that it has such a wonderful history. I look forward to attending in the future to see some of their many upcoming performances. Further information can be found on their website https://www.yorktheatreroyal.co.uk
Lottie Davis-Browne
Wednesday 13th April 2016
Photos: SiraStudio