After watching the 'real deal' only a few short weeks ago, I was unsure what to expect from this tribute act that boasts 'the most authentic tribute band' by the one and only Jon Bon Jovi. St Helens Theatre Royal was host to this Bon Jovi extravaganza.
The scene was set with a back drop of images setting the scene as the band entered the stage. The band comprised of five
Our 'Jon Bon' for the evening (real name Tony), clad in a leather jacket, he certainly had the looks, the swagger and the moves to convince the crowd into believing that they were watching the man himself. It wasn't difficult to believe as his voice sounded remarkably like Bon Jovi. The four piece band that supported 'Jon' was clearly very experienced and extremely talented musicians.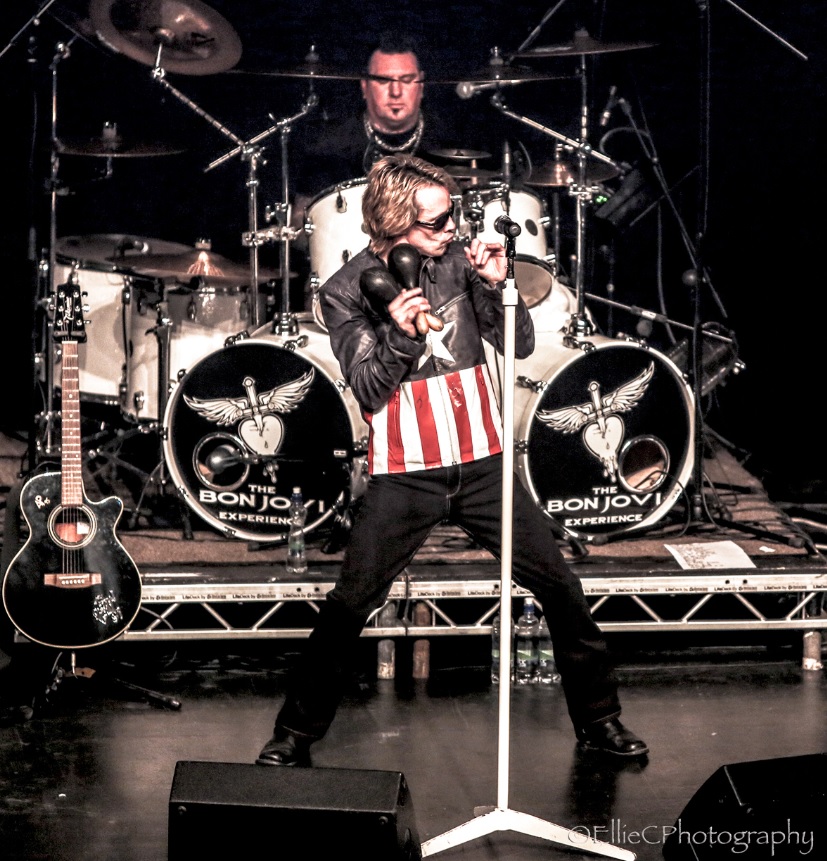 The first song was slightly disappointing as I expected a big number but I wasn't familiar with the opening song. However, my disappointment soon evaporated as the band played a storming rendition of 'Raise your Hands'.
The list of songs that they covered was impressive and included: 'Shot through the heart', 'Bed of roses', 'It's my life', 'I don't wanna live for ever', 'Lay your hands on me', 'Always', 'Wanted Dead or alive' to name a few
'Jon' did not slip out of character at all, complete with American accent and referring to his band mates throughout by the names of the Bon Jovi band members that they emulated; Ritchie (aka Edd), Tico (aka Paul), Hugh (aka Nick) and Dave (aka Steve).
Tony, as 'Jon' gave an energetic performance engaging the crowds with audience participation. The lighting gave an atmospheric feel, with a build up at the start of act two when 'Jon' appeared, this time bedecked in denim jacket.
The show comprised of two acts of an hour long and the band's encore completed the set with 'Runaway' and of course no Bon Jovi show would be complete without 'Living on a Prayer'
My only criticism was that there were a number of songs that I wasn't familiar with, and after watching Bon Jovi recently when I knew every song performed, I had expected the same from tonight. This, however, didn't seem to be an issue at all for the audience who were engaged throughout the show, up on their feet, singing, clapping and dancing in the isles, and with tickets being a fraction of the price of the real thing, it was certainly value for money.
Reviewer: Elaine Hardie
Reviewed: 13th July 2019
North West End Rating: ★★★★