Only Bones is an award-winning new production by the international physical theatre company Kallo Collective and acclaimed production company Show Pony, which consists of a solo performance of multi-faceted physical buffoonery performed by London International Mime Festival performer Thomas Monckton and designed by Parisian school Lecoq LEM graduate Gemma Tweedie. Using body manipulation, circus and clowning, the stage is stripped down to one light and one performer, in a circle, opening up a world where anything is possible.
The show demonstrates extraordinary imagination in its 45-minutes of body-generated inventiveness which held the audience in rapture throughout with its quick wittedness and humour that took us from the inter-relationship and jealousies between body parts - trust me you will never look at nail varnish the same after seeing this show – through the exposed frailties of human form and function if it were not for our involuntary actions that allow us to breathe and swallow for example, before we entered a pantomime of animal noises and behaviours which invited and accommodated audience suggestions with ease and entertained us brilliantly. The standing ovation at the end was the least that the multi-talented Monckton and Tweedie deserved.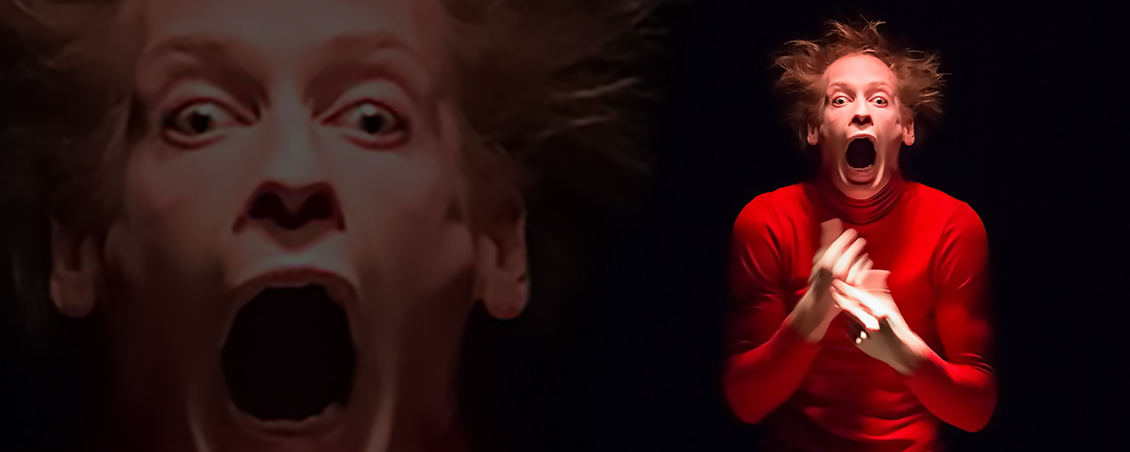 This isn't the type of production I would normally attend but thanks to the kind invitation from Siobhan Aitken, I am so glad that I did as this is unmissable entertainment of the highest form and I eagerly look forward to seeing their future projects.
Open Bones is part of the Physical Fest which is running from 26th May to 3rd June 2017 and which was launched tonight by its Artistic Director, Elinor Randle. Further details www.physicalfest.com
Now in its fourteenth year, due to the ongoing refurbishment of Unity Theatre, it is utilising alternative venues this time and this production was hosted at The Arts Centre of The City of Liverpool College, further details www.liv-coll.ac.uk/
CEO and Artistic Director of Unity Theatre, Matthew Linley, has confirmed tonight that works have now been completed so we can look forward to future productions commencing shortly, further details www.unitytheatreliverpool.co.uk/
Kallo Collective is a physical theatre and contemporary circus company producing high quality non-text based and tour-friendly shows that appeal to a wide audience. The founding members all studied together at the physical theatre school of Jacques Lecoq in Paris and all members have a background in circus training. Further details www.kallocollective.com
Reviewer: Mark Davoren
Date: 26th May 2017
North West End Rating: ★★★★★