Tonight, saw the inaugural concert by the RNCM Film Orchestra and they certainly set the bar high for themselves in terms of any future concerts they put on.
This was a fundraising event, the proceeds of which will be split equally between Save The Children and the RNCM Roof Garden Fund. Hosted by Tom Redmond, we were treated to a wide range of music from film classics, stretching from the 1930s up to Skyfall.
There were four student conductors and Louis Perera started us off with the very easy to recognise fanfare of 20th Century Fox - a very fitting way to start the evening. However, no sooner had he raised his baton then it was time for a conductor quick change as it only lasts about 15 seconds. However, it was a very good and powerful way to open the proceedings.
There was some vocal accompaniment, courtesy of Rob Brooks, Dani Sicari and Ada Hebisz and four female backing singers. No discourtesy intended at all to the four ladies providing the backing vocals but I couldn't really hear them and I'm not convinced that backing vocals were necessary or appropriate.
The high points of the evening for me were 'Psycho', '2001: A Space Odyssey', 'Platoon' and 'Eyes Wide Shut'. They were performed so well that I had shivers down my spine at various points.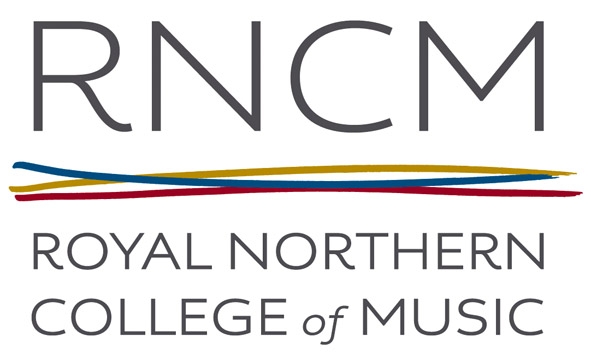 Music is so powerful - when played properly - and the orchestra conveyed every emotion and feeling that the composers intended us to feel. The orchestra had me dancing (in my head) with the animated mops and buckets from 'Fantasia' one minute and then I was behind the shower curtain in 'Psycho'. That's quite an achievement!
The compere, Tom Redmond, was warm and welcoming and linked the music very well by imparting information about the composers and the films the music was written for. Did you know, for example, that an RNCM graduate played the trumpet for the scene in 'Spectre' when Daniel Craig shoots down a helicopter with a pistol?
The strings section of the orchestra played Barber's Adagio for Strings from 'Platoon' absolutely beautifully. This could move you to tears. It is all about grief from the first opening note and is so haunting, while at the same time so powerful and evocative. They captured it beautifully, it was mesmerising.
Rory Storm and Alex Webb were fascinating to watch as they conducted, Alex was quite animated and expressive and Rory was intense and commanding.
The final piece was the main title from 'Skyfall' with the lead vocals sung by Ada Hebisz. She was competing with the unique and instantly recognisable voice of Adele, of course, but she sang it excellently and expressively and it was powerfully played by the orchestra - again I had shivers down my spine.
I thought the selection of music tonight was well chosen, from a variety of different films spanning eighty years. It was very evocative and entertaining, presented well and left me wanting to hear more of this wonderful orchestra. I really hope they plan to put on future concerts as there is some wonderful film music for them to choose from.
Manchester has something else to be proud of now!
Reviewer: Nicky Lambert
Reviewed: 24th February 2017