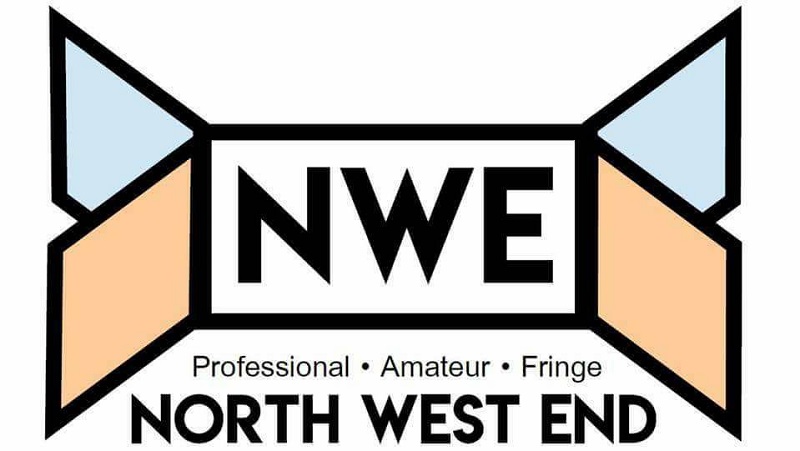 Newcomers Caratandstick Theatre bring fast-paced comedy '[citation needed]' to The Lion and Unicorn until Sunday 18th August. Running at an impressive 30 minutes, this new play by John Barron has a curious synopsis, revolving around a topic which is certainly trending at the moment: online data breaches.
It's New Year's Eve in 1999 for JR Theatre Company during the Camden Fringe Festival. Performing at Upstairs at the Gatehouse, 'When Midnight Strikes' is a vibrant and entertaining musical by composer Charles Miller and lyrics and book by Kevin Hammond. It revolves around the hilarious consequences of an unlikely mixture of guests being forced together to celebrate the new millennium. Naturally, when ex-lovers are reunited, guests are held against their will and an affair is uncovered, conflict is bound to ensue.
The only way to review this play is to give a spoiler alert, which is a shame, because once you know what it's all about, that kinda takes away the "Aha" moment and robs you of the glee which I think is the build-up and game the actors are playing with the audience.
However, I will plough on regardless and you'll have to read ahead knowing full well I've given the heads-up on any spoils.
From the company that brought you PLUTO and Shakespeare in Space, Moonchild bring Coelacanth to The Cockpit and it is a show that will shock you to the core. Cantered around Yvette (Lizzie Back), a young and beautiful millennial who you would assume has everything to look forward to, we follow her story and learn about her date with death.
How To Be A Londoner In An Hour is billed as a 'does what it says on the tin' type show. Written and directed by Steve Hili, it describes how, in simple stages, you can be a Londoner. The premise started off well following the story of Alex, a Northerner, who moves to London to pursue her acting dream, played by Stacey Evans.
Central (Story) Line begins with three young children on the last train out of Nazi Germany to England on the Kinderstransport Scheme. Opening with a beautiful dance like section the three actors display the journey to their new homes. During the trip they become friends, speaking German to each other until they all separate, going to their adopted families. Meeting serval years later Louise, Henry and Charlie begin a friendship that will span their whole lives.
Physical theatre company, Son of a Dog Theatre brings That's All We Have Time For to The Lion and Unicorn Theatre and it is truly not a show to be missed. Up there with one of the most weird and wackiest productions I may have ever witnessed, the piece follows Tim the TV addict, as we are exposed to the demise of his life through a series of re-enactments in the form of television spoofs. If you like programmes such as Jeremy Kyle and Love Island, or Mamma Mia and the Lion King then this is for you.
The opening to Criminals! was strong and intriguing – a female character who is somehow mixed up in some financial wrongdoing, an errant partner who won't return her calls or collect his stuff, a setting of Christmas (always a poignant time of the year) and then the decision to hang herself with the Christmas tree lights.
Writer and director Lucrezia Pollice's production of Breathe, at Tristan Bates Theatre, follows three housemates and a friend in their struggle to survive adulthood. This coming of age story explores friendship, anxiety, drugs, sex, careers and pension plans, and is a realistic depiction of the modern age struggle to survive in a competitive and sometimes unfair world.
Faux is the tale of quirky vintage shop owner Philomena Beaufort, written by Hannah Hopkins Jones and Ben Price. Philomena, played by Anca Vaida, is reopening her shop, thanks to a boost in sales from her collection of furs. Being plagued by dreams of animals being hunted, she is unsure what it all means, that is until the furs come alive and start talking to her, well, singing to her.
70:30 Theatre Company created by Central School of Speech and Drama graduates Michael Faulkner and Joshua Poole, brings their debut play Did It Hurt? to Camden People's Theatre (CPT); and it is not a show to be missed. Did It Hurt? is an exploration into the male psyche; shedding light on what makes them tick and addressing how damaging society can be in regards to masculinity, emotions and mental health. In an hour long discussion, Paul (Faulkner) and Jean (Poole) delve into themes ranging from Kim K to depression, class system to Kettle Chips and Twilight to suicide.