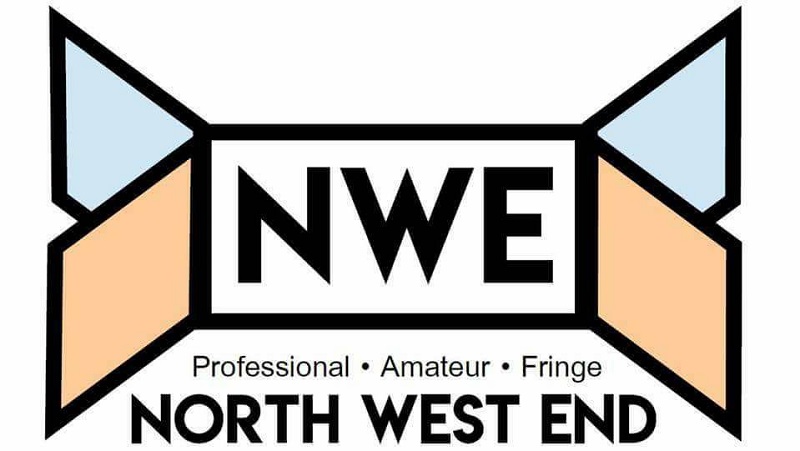 The Frog and Bucket tonight brought their comedy roadshow to Wythenshawe in South Manchester for the very first time performing at the Lifestyle Centre. With a great turnout we can only hope that this is the first of many such visits from the Frog to a part of Manchester that is lacking in such evenings, despite its huge number of local residents.
Comedy, it's subjective. I personally think it's one of the hardest things to review; two people can leave a show with totally different opinions, and that's what comedy is, it only works if you find it funny, nobody leaves a stand-up comedy show to say 'I didn't laugh once but I loved it'.
Romesh Ranganathan's rise to popular stand-up comedian has not been an overnight success but it has accelerated in the last 2 years. His popularity was clearly evident tonight in the packed theatre and in his extensive tour, with many dates sold out.
On the third Sunday of every month, the Comedy Store opens the stage to new comedians - a great platform for fresh new talent. This particular show didn't produce any hidden gems, however there was a lot of potential.
Compere for the evening was Alex Boardman, who did an excellent job of overseeing proceedings. His intuitive comedy and audience interaction is great to watch, I was glad not to be one of his victims. Thankfully there weren't any hecklers in this half capacity crowd, but if there were I'm sure Boardman would know how to handle them.
"Outstanding Entertainment"
Friday nights at the Manchester's comedy store plays host to the best in stand-up. The venue is situated on the stunning Deansgate Locks, Friday evenings are very popular with most of the 500 seats in the auditorium taken. There is a great choice of packages for the evening of food and entertainment, regular seating and Premier seating are available at a great price.
Manchester is blessed with two superb comedy clubs in the form of The Frog And Bucket and The Comedy Store each providing some of the very best comedy nights out you could ever wish for. As yet Jongleurs has not arrived in the Manchester area which after tonight's performances of their 'On The Road' offering is a crying shame and something that I personally hope will be rectified before too long.
As a life time sceptic that female comedians can be funny, I was apprehensive of reviewing tonight's show Animal as ninety minutes of stand up female humour which isn't really 'my thing'. On the whole I find stand up humour very subjective and as a hard person to make laugh, tonight I was pleasantly surprised at this young woman's stage presence and very funny material, as I laughed out loud at most of her material.
A cracking night out
The Frog and Bucket is a famous comedy venue in Manchester with an impressive history, with the likes of Jason Manford and Sarah Millican (among many others) having honed their craft at the venue's weekly comedy nights. Situated just at the top of the Northern Quarter on the corner of Oldham and Great Ancoats Street, it's centrally located and a must see if you haven't been already.
Croft and Pearce are a comedy double act with some hot credentials, having toured across the country with rave reviews and having had their own Radio 4 show (having had their break on Radio 4's "Sketchorama"). The pair came on stage all smiles, but without a word of introduction launched into their first sketch; what followed was 2 hours of non-stop sketches. It was a real feat to hold the audience's attention for so long (albeit with a short interval), but the two 50-minute halves of the show whizzed by in what felt like fifteen minutes. This is a real accomplishment given how dated and lacklustre the sketch-show format has become in recent years, to the point that they have almost disappeared from our TV screens.
To a capacity audience prior to Katherine Ryan's appearance on stage, we are treated to 20 minutes or so of comedy from openly gay comedian Stephen Bailey who has been touring with Ryan. Bailey was an instantly likeable guy targeting audience members and getting away with much of his comedy with cheeky innuendo and a wink. We were drawn into tales of his childhood and stories of his parents taking him along to auditions of Annie (he has ginger curly hair). I would certainly go along to see him headlining his own show.
Katherine took to the stage and was instantly awarded rapturous applause before even uttering a word, obvious then, that many had seen her before. Ryan has made many TV appearances including 'Mock The Week', '8 Out of 10 Cats' and 'Have I Got News For You' none of which I have followed so I had absolutely no idea of what was to come.
The Comedy Store in Manchester, located on Deansgate Locks, dedicates the first and third Sunday of the month to New Stuff. This is where established and well known comedians come and test put their new material to gauge reactions as to whether the material is good enough to include in their set. The evening is compered by Toby Hadoke, a comedian originally from Shropshire who spends most of his time around the Manchester Comedy circuit. He was brilliant at warming up the audience and even managed to make a really awkward situation with one the audience members hilarious. Toby Hadoke explained to the audience prior to the show that due to this being new stuff, there may be an element of the comedians looking through notes in order to prompt them. I was a bit worried about this because I think for comedy to work, it needs to be seamless and flow well.