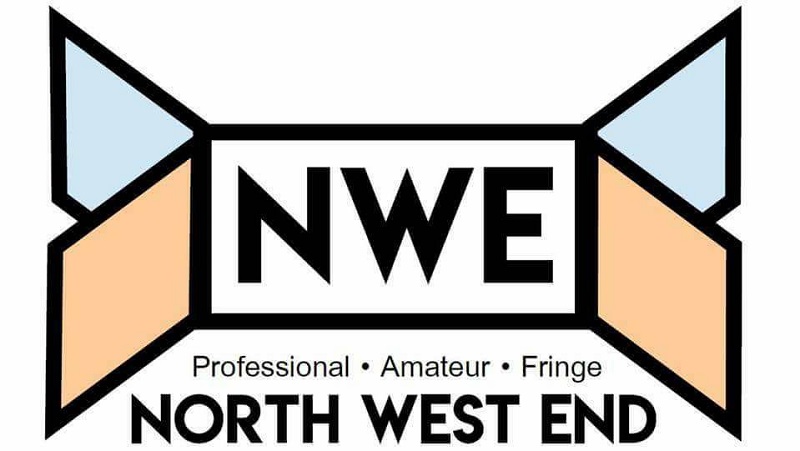 It's Friday and I'm at the Comedy Store, it could only be 'The Best In Stand Up', tonight we were treated to five comedians and the compere/MC for the night was the rather brash, almost always shocking Mandy Knight, she warmed the audience well and her style was to shock, and that could come across just rude at times but it is worth noting Knight's audience participation with a hen party was brilliant and side splittingly funny.
The Lowry Theatre Complex in Salford Quays opened its doors in October 2000 and since then its stage has been graced with many well-known comedians who have delivered stand-up comedy at its best. The Quays Theatre, one of the smaller auditoriums seating around 430, is the perfect setting for this evening's entertainment of The All Star Stand Up Tour. The tour stars four of the best known comedians of today and promises to be an eventful and hilarious night if their recognitions in comedy are anything to go by.
Confession time: I don't think I'd heard of Carl Hutchinson before tonight, I am just a fan of comedy, and so I entered the studio with an open mind, hoping for a little bit of a laugh at least.
The show kicked off with Geordie Anth Young, who was easily one of the most natural comedians I have ever had the pleasure of watching. His jokes were quick, with great energy and a nice, easy flow. He didn't seem at all like a support act (often nervous, perhaps a little inexperienced), but jumped right in with the jokes, none of which fell flat. In his short set, he touched on speed awareness courses, all-inclusive holidays and children. A very relatable, likeable guy.
Sean Lock is a fifty something comedian who made his stage debut over fifteen years ago, and is often seen on comedy panel shows such as Q.I. and Argumental although he is probably best known for his role as a team captain on 8 Out of 10 Cats which began in 2005. Sean Lock is held in high regard in the comedy circuit and attributes his influences to Eddie Izzard, Frank Skinner and David Baddiel.
As well as writing his own material, Sean Lock has also written comedy material for Bill Bailey, Mark Lamarr and Lee Evans. He won a British Comedy Award in 2000 for Best Live Comic and on Channel 4's 100 Greatest Stand-Ups, he was voted the 19th greatest Stand Up Comic in 2010.
The legendary Mr. Izzard, fresh and lean from his 27 marathons, came to Salford to play three shows in three languages, German, French, and English, to an intimate audience at the Lowry studio. This was a hot ticket and he didn't disappoint. Mr. Izzard was on top form, clearly enjoying himself in a pink beret, and the set was intelligent and playful, the hour ending far too quickly. He took us through the ages, from Ancient Greece and Rome to medieval England, to the Second World War, in a clever repertoire that didn't overly force the message of togetherness.
The Comedy Store Manchester held its regular Thursday stand up hosted by the talented Rob Rouse.
Opening the show was M.C. Rob Rouse who interacted with the audience warming everyone up for an evening of comedy with his stories of being married with two small children.
First up was Paul Thorne one of Britain's most established and sought after stand-ups. As well as performing at all the U.K.'s major comedy venues and festivals he can be seen weekly at London's Comedy Store performing topical material based on the weeks news. Paul quickly engage the audience with his tales of adverse weather, cultural exchange, Malaysian Airways and the Taliban. Rob's constant banter with the audience was hilarious as he eased his way through his act.
Perrier and Emmy Award-winning grouchy American Rich Hall brings us the "3:10 to Humour." A train ride that is most definitely steam-driven - classic comedy delivery with a lot of Country and Western, from both sides of the Atlantic. You might have noticed the spelling of "Humour", the British way; Rich admits that he loves Britain, he loved it so much that he married one and she's from Liverpool.
Rich's dry sense of humour and gruff southern drawl are very amusing - almost a grumpy old man ranting at the injustice and stupidity of the modern world but with clever insights and intelligent wit and satire.
Let me preface this by saying the comedians had their work cut out for them at this comedy night. With a huge, rowdy crowd of colleagues on a work night out, each thinking they're comedians and drinking like sailors, it wasn't going to be easy.
The compere for the evening was the wonderfully self-deprecating Phil Ellis. His audience interaction was second to none and there were surreal moments (involving a random guy in the audience and lip syncing to an iPhone), that had us all laughing. Despite the disruptive crowds, Ellis managed to tread the fine line between keeping things in order, without making it an uncomfortable atmosphere.
Well, the evening has come where I find myself taking on the brave task in the entertainment business of reviewing the one and only Ken Dodd. We've all heard the stories, everyone I have spoken to have said I'll be seeing in Sunday morning watching him, surely no comedian can perform into the small hours. I didn't know what to expect as the show started, this is a man who has been working as an entertainer for 57 years and at the grand age of 88, I could only wonder whether he really is as good as I've heard.
The Robin Hood tonight hosted its first comedy night with four top flight comedians and hosted by the very talented compere Rebecca Fearnley. The Stretford pub appears to be a popular venue for the locals of Stretford and it's easy to see why, with its spacious bar area and very reasonable prices.
The comedy event was held in the small intimate area of the building known as the family dining area that has a comfortable seating capacity for around 70 patrons. With a great food menu of pub classics and ultimate burger foods this venue is definitely a place to enjoy good traditional pub grub at reasonable prices whilst enjoying a Comedy night out.
It's mid-April and the weather outside feels like a cold winter with snow, sleet and hail but you can always count on a warm atmosphere at The Comedy Store on Deansgate Locks and that was no different for Stand Up Thursday this week which was unusually in the Helter Skelter Bar instead of the usual 500 seater auditorium which was closed due to flooding. Something to blame on the rain, no hose pipe ban this year.