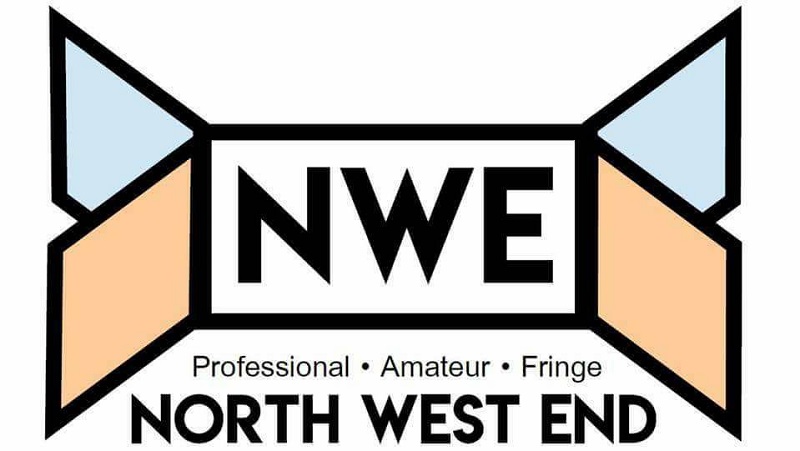 The Comedy Store on Deansgate Locks has been a go- to venue for Manchester Stand-up fans since it opened back in 2002, with it's iconic laughing mouth logo and bare black stage it's there to remind us how good and bad stand-up can be- a two way battle between man and audience- if you think you are good enough- get up there and show it.
Mark Watson's I'm Not Here is currently touring the UK with a massive 80 dates across countless cities. It has been over six years since he last appeared in Preston and he is quick to make relatable jokes to the audience about why he's stayed away from the city.
The audience quickly warm to Mark's friendly persona and his easy and relaxed interaction with his fans. He has no issue remarking on the empty seats and commenting on how one day he dreams of filling out a venue.
Beat the Frog runs every Monday night and gives new aspiring comedians a chance to take to the stage. Their unique format has been used since 2003 and despite a few name changes still remains a popular starting point for the UK's biggest comedians. People such as Peter Kay, Johnny Vegas and Mick Ferry all took part in the nerve racking beat the frog and have never looked back.
The compere for this particular evening was Dan Nightingale, who had the audience rolling with laughter within a matter of minutes. He soon got everyone involved and geared up for the show with his on the spot observation humour and quick fire questions. Followed closely by two very different and hilarious warm up acts before the competition began.
Chris Stokes (31 in age and kilos) introduced himself tonight in a warts and all fashion along with an explanation of what he'd been doing when he took a break from being a comedian.
I thought it was a really brave and genuine conversation. He said in his set that he always wanted to be the same on stage as he is off stage and I got the impression that he achieved it tonight.
He talked about the fallout from the breakdown of his four year marriage which led him to quit stand-up and become a van driver for an animal charity. It seems that his time away from the stage allowed him to discover more about himself, his family and his small town in the Black Country.
'King Gong' - it does exactly what it says on the tin. 30 comedians just starting out trying to break the comedy circle, with five minutes to impress. The audience are in control, which makes it a very entertaining and lively evening. Three red cards are handed out to audience members and if an act receives three red cards they are gonged off. If an act breaks 5 minutes they are through to the final where they perform again in what's known as the 'gag off'.
Once again I received a lovely warm welcome from all the helpful and cheery staff in this spacious and modern venue.
Normally for their Best In Stand-up events there is an a la carte menu, but on Sundays the Comedy Store make pizza! So last night the pizza menu was out, and although it doesn't offer a huge choice of toppings, the price is very reasonable and even more so if you buy a 'Meal Deal' with your ticket which also books you a reserved seat in the theatre too. There is a well stocked bar, but they don't offer hot beverages; however, I did ask if they could make me a cup of tea (as I had seen staff brewing up for themselves) and they willingly and happily obliged.
It's not often you exit a stand-up gig (a) questioning your own existence (b) feeling a renewed gratitude to be alive and (c) craving a cup of tea.
I'm not even sure "stand-up gig" is an accurate enough description of Auton's show, which fuses poetry, performance, bad puns, surreal flights of fancy and wordplay. It seems too plain, too ordinary somehow, and certainly too restrictive.
The Water Show is a bit like life… you don't always know where it's going. But there is much joy to be found on those unfamiliar and unexpected paths.
The Manchester Comedy Club hosted their 'New Comedians' night for the first time on a Monday night instead of its regular third Sunday of the month slot. The evening promised to see the freshest and funniest new comedians of today flourishing into the future stand-up comedians on the circuit.
MC Alex Boardman and his fledglings had an intimate audience of around 40 people from varied backgrounds and age range. Alex a lifelong comedy fan instantly captivated the audience by getting to know some of the characters in the crowd, and putting us all in the mood for a night of comedy.
Mark Watson is no stranger to the comedy scene, having toured the UK for many years, and frequently popping up on the likes of Mock The Week, Would I Lie To You, Live At The Apollo and Never Mind The Buzzcocks. I've been lucky enough to watch him several times, both at the Edinburgh Fringe and regional theatres, so I went into this evening with a good idea of what I was going to see, and reasonably high expectations.
Justin Moorhouse self-proclaimed Comedian. Actor. Dog Walker. Parent. Sometimes on the telly, never on your Drive. Has own teeth and is left handed: Veggie.
Mancunian comedian Justin Moorhouse returned to the Manchester Comedy store for the final night of the tour of his latest stand-up show Destiny Calling. In the last year Justin has killed three animals unintentionally, had part of his body removed and started to dress like a toddler – midlife crisis? Maybe. Hilariously funny? Most definitely!
The Studio at the Lowry theatre, Salford, is intimate and Shazia Mirza warms a shy audience, acting as her own MC, crashing the library and asking us to strap in for the ride with pokes at Asian stereotypes to playful swipes at the tinder generation and her own liberal white Guardian readership, possibly literally sitting stall left.
She is raucous, challenging and rebellious upturning themes of offence and assumptions, and, the labels that she sees society placing on Asian women. Her pace is fast with a side gag burst every minute, recalling fellow Midlander Frank Skinner, causing gasp and laugh in equal measure.