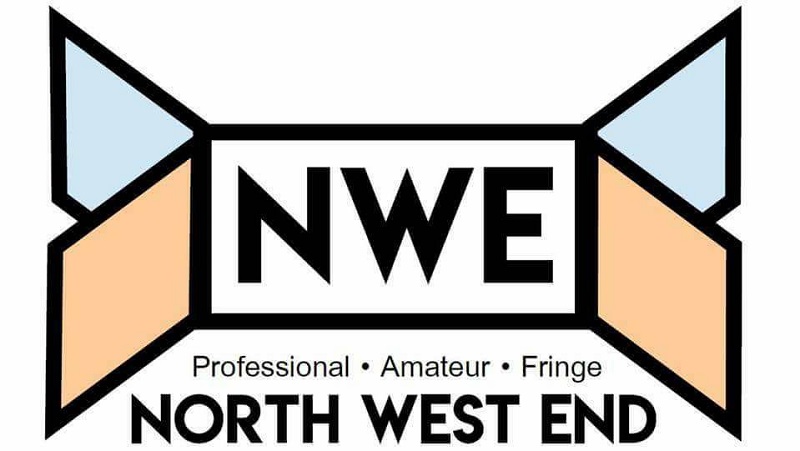 Croft and Pearce are a comedy double act with some hot credentials, having toured across the country with rave reviews and having had their own Radio 4 show (having had their break on Radio 4's "Sketchorama"). The pair came on stage all smiles, but without a word of introduction launched into their first sketch; what followed was 2 hours of non-stop sketches. It was a real feat to hold the audience's attention for so long (albeit with a short interval), but the two 50-minute halves of the show whizzed by in what felt like fifteen minutes. This is a real accomplishment given how dated and lacklustre the sketch-show format has become in recent years, to the point that they have almost disappeared from our TV screens.
To a capacity audience prior to Katherine Ryan's appearance on stage, we are treated to 20 minutes or so of comedy from openly gay comedian Stephen Bailey who has been touring with Ryan. Bailey was an instantly likeable guy targeting audience members and getting away with much of his comedy with cheeky innuendo and a wink. We were drawn into tales of his childhood and stories of his parents taking him along to auditions of Annie (he has ginger curly hair). I would certainly go along to see him headlining his own show.
Katherine took to the stage and was instantly awarded rapturous applause before even uttering a word, obvious then, that many had seen her before. Ryan has made many TV appearances including 'Mock The Week', '8 Out of 10 Cats' and 'Have I Got News For You' none of which I have followed so I had absolutely no idea of what was to come.
The Comedy Store in Manchester, located on Deansgate Locks, dedicates the first and third Sunday of the month to New Stuff. This is where established and well known comedians come and test put their new material to gauge reactions as to whether the material is good enough to include in their set. The evening is compered by Toby Hadoke, a comedian originally from Shropshire who spends most of his time around the Manchester Comedy circuit. He was brilliant at warming up the audience and even managed to make a really awkward situation with one the audience members hilarious. Toby Hadoke explained to the audience prior to the show that due to this being new stuff, there may be an element of the comedians looking through notes in order to prompt them. I was a bit worried about this because I think for comedy to work, it needs to be seamless and flow well.
Friday nights at Manchester's Comedy Store plays host to the Best in Comedy. The venue, situated on Deansgate Locks was purpose built in 2000 and has an auditorium that seats 500 people. Although the venue was not full, there was a certain intimacy in the atmosphere because the upper tier was closed off. Fridays are a popular evening for the venue for all ages so it was very easy to feel relaxed and comfortable.
Compering the evening was the great Jarred Christmas, a comedian from New Zealand originally but is now located in the UK. I have had the privilege of watching him live before and even though I knew the punchline of all of his jokes, I was still laughing hysterically. He delivers them so well and really does come across like it's the first time he's told a joke or anecdote. Jarred Christmas is one of my favourite comedians. He engages so well with the audience and really gets them fired up for the line-up to follow.
It is a packed house at the Lowry's Quays Theatre... apart from five seats on the front row... obviously the worst place to have a gap. Russell Kane bounds out onto the stage, a frenetic ball of energy: black suit, black shirt, thin as a pipe cleaner, perfectly sculptured hair. He is immediately aware of those five gaping front row seats and comments to a poor lone young woman, whose five friends are running late. He bounces backwards and forwards across the stage, never resting, never still, constantly pacing and skipping and dancing, speaking rapidly with rollercoaster enthusiasm. He starts off by having a good natured go at Manchester and Mancunians, and says he's allowed to do this as he's "married in"; his wife, Lindsey, is from Manchester; so every time he mentions her (which is a lot) he switches easily to a bow-legged Manc swagger and a half-doped northern drawl, which is hilariously funny.
The Quays Theatre was sun-kissed this evening, reflected in the warmth of an audience, anticipating the off kilter, from this Devon based Canadian.
I had not seen Craig live before. I could not help but be carried along on this swerve-ball ride by his love of life, and, celebration of cultural difference, even if a lot of the jokes were on us Brits.
Imagine an Iron Maiden roadie, mashed with Bill Bryson's inner chimp let loose, fused with the stoner sensibilities of Zach Galifianakis' Hangover role, plus Man-Mowgli like energy and you have my loose portrait of a thoroughly engaging comic with a fascination for what we make of each other.
What you don't get from Mark Steel is any sense of distance from the audience or standing on ceremony. What you do get is a man doing an impression of an average bloke from South London walking onstage and telling you what he thinks about life.
Then he invites you to join in. "Wot jew fink makes you wot you are? Nature or…. Yerrupbringin?" The audience says it's the latter. As soon as he's got their attention he gets them on his side "I woz adoptid" That all you get but it drags you in and gives shape to what would other be simply amazingly compacted riffs on growing up on a housing estate over the river "Where there's nothing- just one pub for 30,000 people and the only leisure activity is petty crime."
The Funny Women Awards were launched in 2003, and last night, Contact in Manchester held one of the latest heats. Sponsored by Benefit Cosmetics, the awards offer women a chance to be mentored by past winners (including Sarah Millican and Sara Pascoe) as well as a whole host of exciting prizes. It also raises money for Refuge, a domestic violence charity and so it is all for a good cause.
The venue for tonight's acts was small to say the least. Perhaps 'cosy' is a better way of putting it, or even 'intimate', but either way, it was hardly the roaring crowd I was expecting. That said, it worked pretty well and if anything, it was a shame that there were not more people around to witness some of the hilarity that ensued on the small stage.
It's Friday and I'm at the Comedy Store, it could only be 'The Best In Stand Up', tonight we were treated to five comedians and the compere/MC for the night was the rather brash, almost always shocking Mandy Knight, she warmed the audience well and her style was to shock, and that could come across just rude at times but it is worth noting Knight's audience participation with a hen party was brilliant and side splittingly funny.
The Lowry Theatre Complex in Salford Quays opened its doors in October 2000 and since then its stage has been graced with many well-known comedians who have delivered stand-up comedy at its best. The Quays Theatre, one of the smaller auditoriums seating around 430, is the perfect setting for this evening's entertainment of The All Star Stand Up Tour. The tour stars four of the best known comedians of today and promises to be an eventful and hilarious night if their recognitions in comedy are anything to go by.
Confession time: I don't think I'd heard of Carl Hutchinson before tonight, I am just a fan of comedy, and so I entered the studio with an open mind, hoping for a little bit of a laugh at least.
The show kicked off with Geordie Anth Young, who was easily one of the most natural comedians I have ever had the pleasure of watching. His jokes were quick, with great energy and a nice, easy flow. He didn't seem at all like a support act (often nervous, perhaps a little inexperienced), but jumped right in with the jokes, none of which fell flat. In his short set, he touched on speed awareness courses, all-inclusive holidays and children. A very relatable, likeable guy.