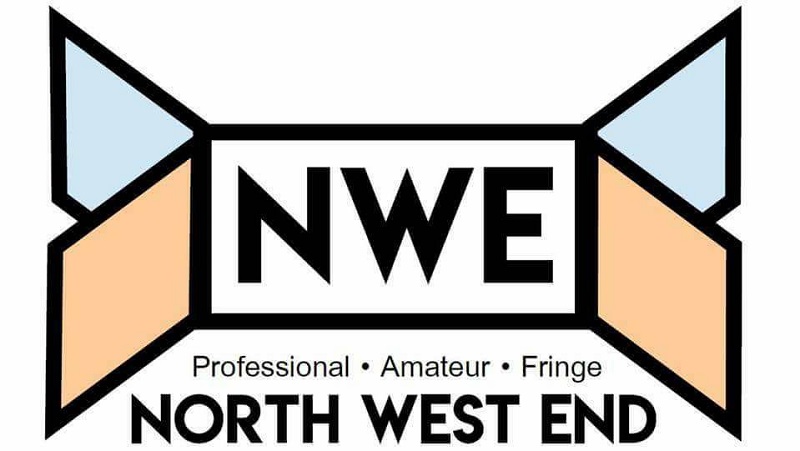 Christmas is over and instead of veg-ing on the couch with re-runs on Dave, 70 people ventured down to the Hogs Head to hear a night of comedy and laugh the winter blues away. The venue was hosting its first ever comedy night and the room was a great size with many extra chairs added to accommodate the larger than anticipated crowd.
Now in her 40th year of living in the UK following her father's exile from Iran, 'Oh My Country! From Morris Dancing to Morrissey' is Shappi Khorsandi's love letter to her adopted homeland.
England and what it means to be English forms the core of her material for this show. Khorsandi is quick to acknowledge her own unabashed patriotism whilst simultaneously unpicking the problematic nature of such a concept, from the origins of Morris dancing, to Queen Elizabeth's ancestry, the irony of having French words emblazoned on the front of the British passport, and a pithy putdown on the Englishness of tea.
Justin Moorhouse self-proclaimed Comedian. Actor. Dog Walker. Parent. Sometimes on the telly, never on your Drive. Has own teeth and is left handed: Veggie.
Mancunian comedian Justin Moorhouse dominated the stage at the Lowry theatre tonight, as part of his UK tour latest stand-up show 'People and Feelings'.
It's a cold December night and I've come to the Lowry to warm my cockles with some comedy; comedy in the form of the rather absurd Paul Foot.
Foot has won many Comedy accolades including BBC new comedy award among the collection so I'm expecting good things.
It has been quite a while since I last visited Manchester's premier stand-up comedy venue, and tonight it was absolutely heaving with corporate parties celebrating Christmas just a little early! It was therefore a rather rowdy, but pleasant atmosphere.
There were two performances this evening, and I opted for the earlier of the two starting at 7pm. And this evening we were treated to 4 comedians, two either side of a short interval, and the whole evening was compered an overseen by veteran comedian Ian Stone. I have seen him on TV, and heard him on radio, and now I was watching him live; and his relaxed, easy-going nature and self-depreciating style instantly appealed. Moreover his jokes were actually funnier than most of the jokes the whole evening, which I am sure shouldn't have really been the case, but no matter; if he could only have refrained from swearing so much, he would have been catapulted into my list of favourite comedians. [and it's a fairly short list!]
Under the Influence marks Tiernan's return to the Lowry. Tommy Tiernan is a comedian who you never accuse of being bland. There is always a sense of mischief about him. At the Lowry he was in fine form doing his animal impressions and telling tales about his family. He also made light work of some audience interruption, saying that's why the Jeremy Kyle Show is filmed in Salford.
James Acaster is a name we are probably all familiar with, appearing on the likes of Room 101, QI, Have I Got News For You, and Live At The Apollo all fairly recently. Having experienced snippets of his slightly wacky personality and seemingly disjointed humour, I was intrigued to discover what a full comedy performance from him would entail.
Award-winning comedienne, Jo Caulfield has been on several panel shows in recent years, including Mock the Week, Never Mind the Buzzcocks and Have I Got News for You.
Having seen Jo Caulfield several years ago, I knew roughly what to expect - a lot of sass, eye rolling and hilarious anecdotes resulting in belly laughs. Thankfully she did not disappoint! Unlike some comedians, everything Jo says is funny and the pay off is usually pretty quick. Not quite Milton Jones one-liner quick, but she certainly doesn't go about the houses telling a very long story to just end with one laugh. Even in the longer anecdotes, you are laughing constantly at her asides and the pay off is always worth it.
Jarlath Regan is a man approaching mid-life that has realised that those in 'authority' do not know any more about life than he does. He tells tales of how he realised that his parents were 'blagging it' and how he intends to do the same.
The Irishman who now lives in St Albans cleverly compares Brexit to his mother's parenting tips - they can give you all of the advice in the world, but you're not going to take any notice and are still going to do what you want.
Welshman Griff Rhys Jones, now in his 64th year, is an actor, comedian, producer, documentary presenter, producer, writer, well the list goes on, and indeed in a one-man touring show, he could have chosen just about any topic with which to delight the audiences. Instead, namely his latest tour 'Jones And Smith', he chose to talk about his comedy partner, the late Mel Smith.
If you are a spoil-sport when it comes to audience participation, then this is not the show for you. If however, you are looking for some belly laughs, are up for fun, and are looking to watch something completely different to anything you've seen before, then make sure you book a ticket.
Sam Willis, AKA the Boy With Tape on his Face or just Tape Face, is a comedian like no other. Throughout the entirety of the two act show, he does not utter one word - the black gaffer tape across his mouth prevents that. That is not to assume that he doesn't say anything. His black-lined eyes, his body language and general mannerisms communicate far more than you would assume,