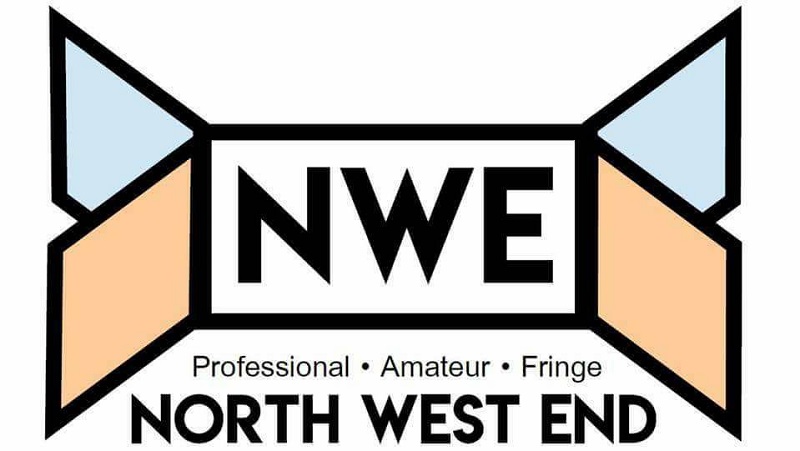 An important piece of theatre perfectly executed
The blurb of this new play by Alex Keelan staged at Hope Mill Theatre (an excellent venue, with a gorgeous renovated coffee shop/ bar, with excellent staff and service and a huge free car park!) does not do it justice: 'three generations of women exploring the issues of freedom and identity through a series of monologues'. The play is much more satisfying, entertaining and engaging than this sounds. We meet three women in jail: one suffragette, one World War 2 prisoner of war (a spy captured by the Germans), and a care worker who has disturbed the peace. They talk to us in turn, and slowly we get to hear about their pasts and the circumstances that have led to their arrests.
The Classic Thriller Theatre Company are in Manchester this week as part of their national tour to present their version of 'Rehearsal for Murder'. The play is set in a London theatre in the 1980s with playwright; Alex Dennison (Alex Ferns) desperate to find out who killed his fiancée Monica Welles (Susie Amy). Alex has a tough job on his hands as the coroner's report revealed Monica's death to be suicide. A year to the day of her death, Alex gathers the cast of the play to find out which of them killed Monica.
In just under 64 minutes, 64 Squares takes you deep into the mind of 'B'. B wants to share his memories with you. He wants to tell you how he came to be on an ocean liner bound for a new continent and a new beginning – what moments and choices in his life led him down into the underbelly of the S.S. Triumphant, attempting to best a peasant prodigy and world chess champion at a game of chess.
Gary McNair's hour-long, one-man show is a tribute to his gambling grandfather who 'allegedly' won a fortune betting on the 1966 World Cup and, when diagnosed with terminal pancreatic cancer and only one month to live, bet his whole gambling winnings on living, against the odds, to see the year 2000.
Subtitled 'The Ballroom Dance Sensation', this was an evening of non-stop music and dancing. With 19 musical numbers in each act, they were back-to-backed with no through thread or even the tiniest thought of how they might work being put together this way. Yes, I know that we went to watch the dancing - that's the whole point of the show right? But, it is also live theatre and as such I would have expected there to be some through-line or idea behind the sequence of music.
LEMONS LEMONS LEMONS LEMONS LEMONS imagines a world where we are forced to say less. The average person will speak 123,205,750 words in a lifetime and in this one-hour, two-handed Orwellian rom-com, we discover what happens when the British Government introduce a draconian law which sets a daily limit of just 140 words.
Occasionally you go and see shows which make you want to really cry out in pain. This was the first time I actually did. To be fair this was, believe it or not, the first time a performer has ever asked me to hammer a nail into their heart. I cried out in pain because I missed the nail and hit my own thumb thus spending the rest of the performance sucking said thumb. It was only after my embarrassing faux pas that it dawned on me that he meant the wooden board with a painted heart upon it that he held up rather than his own actual heart. Perhaps I'm too stupid to write a review of a performance which was much more sophisticated than my own sorry contribution to the performance.
Over the course of one hour we were given an insight into the little known country in eastern Africa of Ethiopia, and the country's last King, Haile Selassie; starting from his imperial all-knowing unquestioned authority to his overthrowing, imprisonment and suspicious death. This was presented in the form of anecdotes from the people of the court who worked with him and knew him. These people were brought to life by Kathryn Hunter, who despite her advancing years, showed incredible athleticism and flexibility as she contorted herself into the different people she portrayed. It also has to be said that I am not a fan of gender-blind castings, but had I not looked at the programme I would have been unaware that the performer was anything other than a man.
We all have our favourites; TV shows which come along and are hard to top. Only Fools and Horses is one such example of this, a fantastically successful sitcom which I have fond memories of sitting as a family to watch, an event in the TV listings and a programme you could have a laugh with your friends or your Grandad about, it was timeless; so when I got the opportunity to see one of the main characters discussing the show on stage, I jumped at the chance.
As soon as I heard that Akram Kahn's World Premiere of Giselle was performing at the Palace Theatre I jumped at the opportunity to watch my first ever ballet performance. If you will patiently allow me to elaborate for one second I shall and explain that I actually found out that the English National Ballet were in town only six hours before I actually saw it. I hastily set about searching for a trained ballet dancer to accompany me and provide the knowledge of ballet which has so far in my life utterly escaped me. Alas my ballet dancer expert friend had inconveniently scarpered to Whitby for the week with her mother so I was forced to brave my first ballet alone.
Rarely does a play move me so much that it leaves me speechless and welling up both during and afterwards. Rarely does any production impress me so much that I simply cannot find anything negative to say. This play did both and it is one that will stay with me for a long time to come.